Click here to get this post in PDF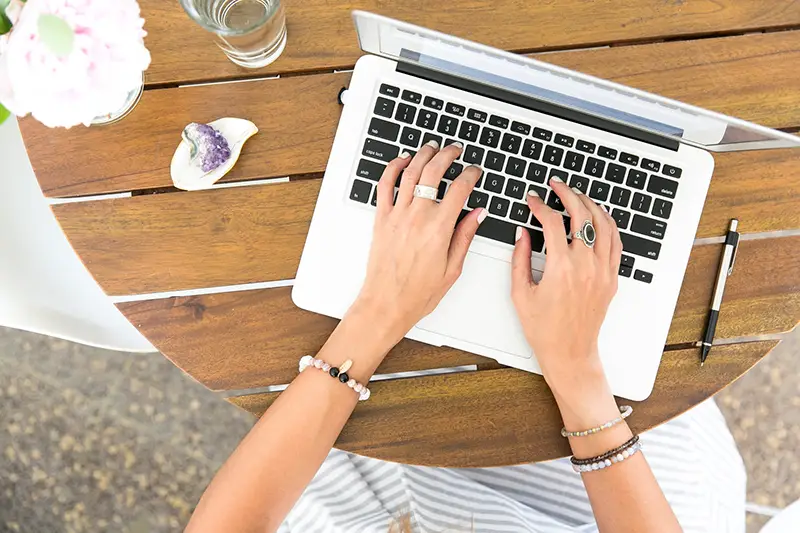 Most of the time, when writers feel something amiss in their writing, the culprit is almost always the tone. What's frustrating about tone issues is that they are often overlooked, so we don't usually pick up on them immediately.
Your substance seems to be spot on, but how come your tone is so detached?
Today, we'll sift through some techniques for improving tone so that your work resonates with readers. Combine these tips with tone-inconsistency detectors, like ProWritingAid, and you should be well on your way to developing the perfect tone.
How to Perfect Your Writing Tone
Your writing tone determines how readers will receive your work. Some issues can be solved during the revision process, while others might require a complete overhaul of the piece. Let's take a look at some of the most effective ways to improve writing tone.
1. Aim for Consistency
The tone of your very first sentence indicates the kind of tone that should be used throughout the entire piece. Of course, this doesn't imply that tones for discussing different subjects should be the same; it only means that you stick to one tone within a piece.
Shifting tones abruptly can take readers for a tailspin, leaving them wondering what could have happened between the previous scene and the next to cause such a sudden shift. Consistency of tone is vital for helping audiences understand clearly what takes place within a piece of writing. 
2. Avoid Predictability
Readers lose interest in predictable writing. Where's the fun in knowing what happens next? You want to be kept on your toes. You want to be kept guessing what happens. In following this unpredictable tone, writers keep their audiences engaged from start to finish.
Revising these predictable sections in your work requires digging for deeper truths. You want to eliminate obvious answers as much as possible, unless it is vital to the storytelling process.
A good technique to avoid a predictable tone is to think of something that would surprise even you. Use your creative mind to muster up something you or your audiences never would have guessed. Now that's a way to captivate!
3. Delete Useless Parts
There's no harm in cutting out the first few pages of your piece, especially if they don't work well with the rest of your story. You can simply start where you think the content is usable.
The process of producing masterpieces is often accompanied by a lot of trash writing. Even the most renowned authors aren't immune to going off on a tangent. So, write whatever's on your mind and just iron things out after.
Often, brilliant ideas are fleeting, so you want to put them into writing as soon as they enter your mind. Besides, these strong sections are always easier to tell apart from all the junk, so you don't have to worry about losing them in the chaos.
4. Inject Tension into Tone
A peaceful tone isn't something that draws interest. No matter the tone of writing, it should have some degree of conflict to pique the reader's curiosity. The audience doesn't want to hear about how you spend the day if it's nothing out of the ordinary for them.
Whether you're writing fiction or non-fiction, tension is critical for sustaining tone. If you find yourself falling short in this area, have someone with an opposing view read through your piece. This should tell you if a little more force needs to be injected into your tone.
5. Use Details and Descriptions to Convey Tone
When setting the tone of your writing, choosing just one descriptor hardly encourages further exploration. Readers will likely take notice of the bland writing and move on to better material.
You want to be as descriptive and detailed as you possibly can but also refrain from going overboard with such expressions. After all, imagery and emotions don't need to be super-detailed to be projected successfully.
6. Write It as You See It
You have a voice, so use it. Readers aren't just there for your substance; they're there to derive pleasure from how you tell a story. That means the tone you use should be uniquely yours.
When doing personal writing, resist the urge to sound like a diplomat who understands where everybody is coming from. These scenarios require you to make your personal opinions known. It gets readers going and taking your side. And even if it doesn't get the audience to back you up, you still would have managed to create a talked-about piece.
Getting Your Tone Right
Your tone of writing gives power to your writing voice. It is also uniquely your own, although some companies will require you to match their tone and style of writing when you work for them.
The writing tone breathes life into your words. When used correctly, it can take your story to the next level and capture the hearts and minds of your readers.
You may also like: Role of Writing Skills in Effective Communication
Image source: Unsplash.com