Click here to get this post in PDF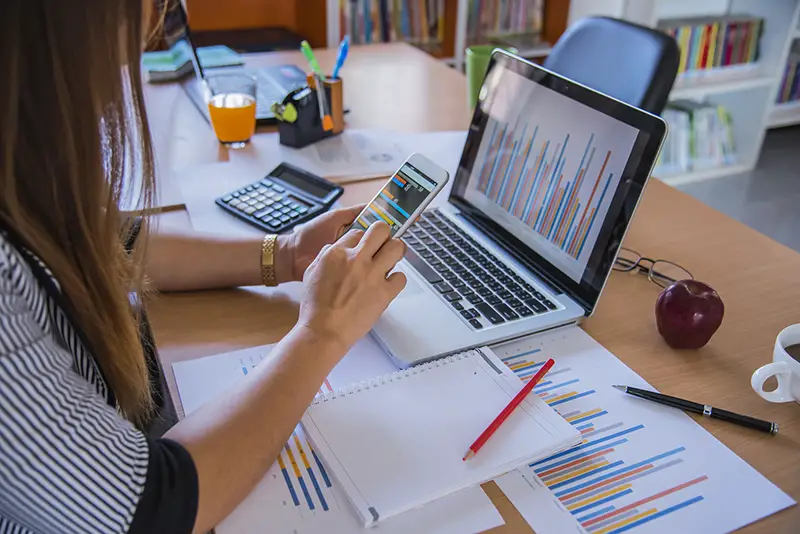 Data is becoming more and more central to businesses with the continuous technological advancements of the 21st century. Most business operations are now in one way or another connected with handling data. The growing volume of information makes proper and efficient data management a problem that needs to be solved. Data wrangling comes as one of the solutions for such problems, as it helps data analysts to integrate and transform data into useful information that helps to answer particular questions. Click here for more information.
Answering key questions
Data wrangling is considered to be one of the most, if not the most, important data-related procedures. In fact, it is estimated that most of a data analyst's time is spent on data wrangling. But what makes this process so crucial?
The short answer is that data wrangling does precisely what we use data for – it provides the important answers. Data wrangling is standardly defined as the process of collecting, cleaning, and transforming data into a needed forward in order to answer particular questions that interest us. In other words, it is the very procedure through which we turn raw data into useful information that can be further analysed for insights.
Thus, data wrangling, also sometimes referred to as data munging, is such a key procedure in data handling, that "data wrangler" is even among suggestions to be a general term for someone who is working with data. After this procedure, data is presented in a set that has a common and easily accessible form, enabling further fruitful analysis.
The exact structure of the final result, like most things in the wrangling procedure, is dependent upon what type of data we are working on and what questions we aim to answer. Therefore, the extremely important initiation of data wrangling is determining clear objectives for the procedure.
After that, by following the usual steps of data cleansing and interpretation, the desired format is achieved. This means that data wrangling may take a considerable amount of time and effort. However, as we will see, it is well worth the while.
The sweet fruits of data wrangling
Naturally, a process as all-encompassing and time-consuming as data wrangling must be very fruitful to justify its usage. Thus, it is worthwhile to look at some of the ways businesses utilize this procedure to get more value from their data.
There are very many benefits of data wrangling for business, but here are some of the most general, as well as the most important.
1) Customer behavior analysis. Data wrangling is often used by businesses to structure the data they have on their customer base. This allows analyzing the behavior of the customers, determining what works at attracting them and what adjustments need to be made. Also, analyzing the demographics of the customer base provides insights into the general appeal of the product and the brand. Additionally, wrangling makes way to better understand the business value of the data firm possesses.
2) Investment insights. Financial firms use data wrangling to paint a clearer picture of the current market situation. When data is presented in a predetermined structured form, it becomes much easier to access insights about emerging investment opportunities as well as previously unnoticed risks. Wrangling will provide answers to a particular set of questions about industries which will form the basis for a reliable investment intelligence.
3) Fraud detection. Fraud is always a danger in business that may turn out to be extremely costly when not detected in time to stop it. Data wrangling makes it easier to notice irregularities in data and behavior patterns so that they can be further investigated. Such irregularities might signal frauds, preventing which will save not only money but a whole lot of additional trouble for the firm.
4) Improved data quality. There can never be too much data and it can never be of too high quality. Data wrangling removes inconsistencies from the data sets and fixes many problems that reduce data quality. High-quality data not only makes the workflow more efficient but prevents many possible errors that might cost either time, money or both. Additionally, when data is better structured, it is easy to see the true amount of data and its worth, which prevents misconceptions about business assets.
Process for increased precision
As a final point of this article, it should be noted that one of the main advantages of data wrangling as opposed to handling data without this procedure is increased precision. By wrangling raw data, we can get more precise answers to our questions and extract quite specific insights that are immediately usable.
This precision is achieved in no small part by the assistance of software tools, that allow ensuring quality and efficiency every step of the way. These tools are what give the opportunity to structure data in many different ways depending on particular needs. And this is how data wrangling is made such a foundational procedure of data analysis today.
You may also like: How to get the most out of your database?
Image source: Shutterstock.com