Click here to get this post in PDF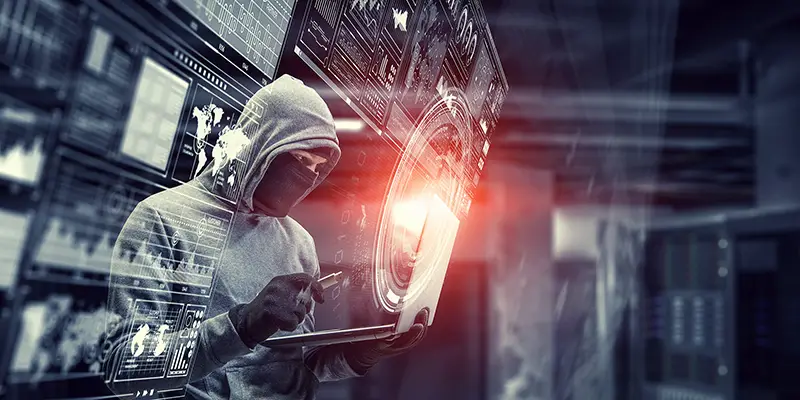 Efficient file management is one of the essential factors that can ensure productivity and efficiency in a business's daily operations. Files such as records and client information should be easily accessible to key players in your organization yet must be safe and secured at all times.
Today, thanks to modern technology, secure file sharing and transfers have been made easy and convenient. However, as much as technology has been proven beneficial, it'd be good to note that it poses risks such as cyber-attacks. While it is common, it can be preventable. By observing safe digital practices, you can protect your company's files and records against threats. 
To start, here are some ways your business can transfer files safely and securely in this digital age.
1. Utilize Digital File Transfer Services 
Digital file sharing and transfer are now becoming more common in most organizations, as they allow for easy collaboration and coordination among team members and third-party consultants, as well as smoother client transactions. For instance, most companies are now utilizing cloud-based systems for file and data management. 
In addition to that, one of the technological advancements in this digital age is online faxing. Online fax services such as MetroFax allow businesses to easily send and receive files and information such as organization correspondences and workplace memos. Moreover, digital faxing is safe as most faxing providers take the security of your business seriously. 
When looking for an online faxing provider, consider looking for the following features:
Secure Sockets Layer (SSL) Encryption
This feature encrypts the transmission of the documents by building a secure tunnel safeguarded by 128-bit encryption. With SSL encryption, the data you're sending will stay secured as you transfer the files from your device to your provider.
With this feature, you don't have to worry about losing sensitive data, as they'll be properly and securely stored in the cloud. You can further boost the security of this feature by enforcing key codes to limit file access to authorized users only. 
2. Enforce Multi-factor Authorization In Your System
Cybercriminals target organizations of all sizes. Once an unauthorized third party gets information on your administrator account and password, they can easily hack into your system. Chances are they might steal important business information such as documents, e-mails, consumer information, spreadsheets, and financial records. With that said, securing file access and transfer by implementing multi-factor authorization is important. 
Using multi-factor authorization when accessing files can significantly boost the security measures of your system. This is because it provides an additional barrier between your business files and documents and cybercriminals. Aside from the username and password, this measure will require a system-generated key or pin before being allowed to access the files. 
Moreover, you can also utilize this added security measure to limit your employees' access to files that are not related to their role or line of work. For instance, if an employee is working under the Marketing Department, their access to financial records can be limited and can only be available upon request.
3. Provide File Management Training To Employees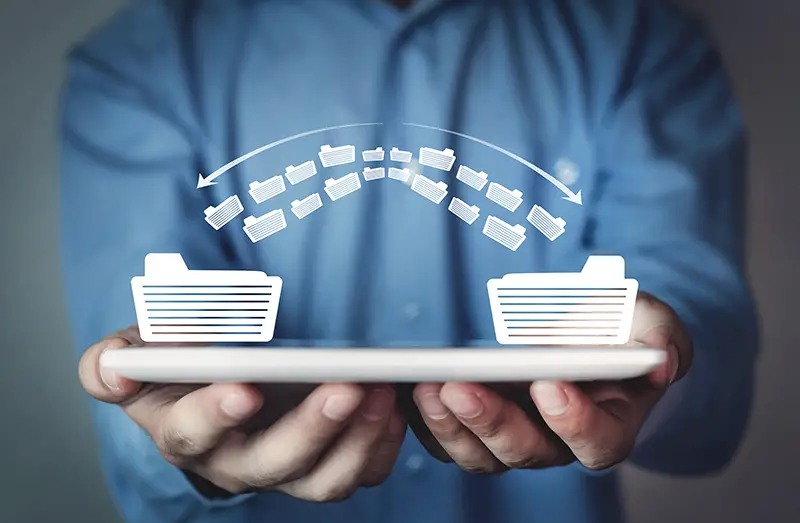 Your employees need to understand the importance of protecting the company's confidential records and information and the risks of mismanaging these files. Moreover, they must also have a clear grasp of the data they can and can't share outside the workplace. That said, consider having regular seminars and workshops that can brief them on the appropriate data protection and file management and sharing practices. 
A well-trained and empowered workforce is critical in any comprehensive data security policy. You can utilize executives and senior managers in your organization as training leaders who can quickly help you actively cascade and disseminate ways to detect potential file threats.  
To help you start, here are a few strategies on securing digital file transfer effectively you can implement and impart to your employees:
Establish clear metrics on determining which information and records are considered confidential and therefore are not to be disclosed to external parties. This can be a good reference and reminder for your team members. 
Educate your employees to be wary whenever they open suspicious emails and attachments. 
Implement strong passwords and update them regularly.
Avoid transferring and sharing files via e-mail.
Avoid using Universal Serial Bus (USB) for file sharing as much as possible.
Takeaway 
While it is with no doubt how the digital age has transformed how most organizations function today, it is worth noting that these technological advancements have their share of risks and threats to look out for.  This article aims to provide helpful tips on how you and your business can securely take advantage of this modernization when it comes to transferring files.
You may also like: 8 Ways Of Keeping Your Business Files Safe
Image source: AdobeStock