Click here to get this post in PDF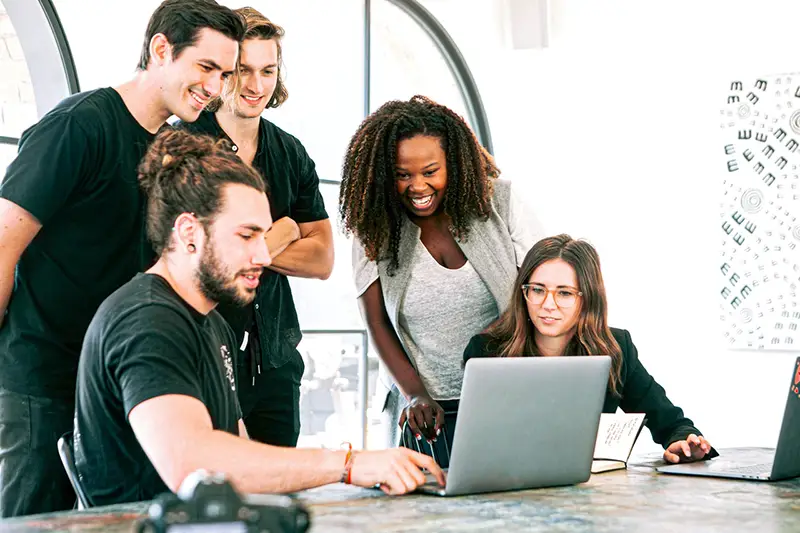 Image source: Pexels.com
Your team is the most valuable asset your business has. Choose the right talent for your needs, and you'll be able to complete any project and overcome any challenge.
Unfortunately, many business leaders struggle to get the most out of their staff.
A high-performing development team needs to be perfectly aligned to deliver the best results. If everyone isn't on the same page, your chances of catastrophic errors and problems with the programs you develop increases significantly.
So, how do you make sure that your development team checks all the right boxes?
Here are some of the top things to consider.
Constantly Encourage Development
Supporting staff development is how you show your team members that you respect them and the effort they put into their careers.
Studies show that providing employees with additional training opportunities leads to higher levels of satisfaction, reduced turnover, and better engagement.
On top of that, educating and training your development team keeps you on the cutting edge of the latest changes to the technical landscape.
Remember, everything from app development to website creation changes rapidly in the development space. Consistent training is the only way for team leaders to keep their staff ahead of the curve.
Offer up-to-date training for all the skills your employees need most and give them the option to develop their talents in other areas too. As a result, you will have more diverse, informed, and engaged team members.
Acknowledge Success and Hard Work
In a fast-paced business environment, it's easy to lose track of how vital recognition is. Employees in a development team constantly push themselves to overcome complex challenges and deliver better outcomes for their colleagues.
However, when they don't get any acknowledgement or appreciation for their hard work, performance begins to falter.
The more praise you offer your development team when they go above and beyond, the more likely it is that these professionals will continue to deliver exceptional work.
Appreciation doesn't have to have to be monetary to be effective, either. Simply an email expressing your gratitude or some public acknowledgment of their efforts in a meeting can make a big difference.
Giving credit to your employees for their outstanding performance is an excellent way to show other staff members what you expect from them too. Praise and reinforce the behavior that you want other employees to replicate.
Leave Room for Creativity
In the development landscape, there are numerous rules and guidelines to follow. Your employees will need to stick to certain expectations regarding coding quality, security, and encryption.
However, that doesn't mean that you should leave your team with no room for creativity. Developers are digital masterminds, but they also have a creative streak that allows them to solve problems in unique ways when given the opportunity.
Ensure that your team members feel comfortable sharing their thoughts and ideas during a project.
This could mean getting everyone in your office signed up to a messaging platform where employees can leave ideas on how to address certain issues or get feedback on their proposed solutions. It could also mean hosting regular meetings where everyone has a chance to share their thoughts.
Encouraging your team members to have a voice means that you're more likely to get insightful suggestions on making your business even more lucrative.
You can ask your team members for feedback on the kind of support or guidance they need to become more effective in their roles. After all, professional development is in their own best interest, too.
Pay More Attention to Hiring
Ultimately, there are many ways to shape a good team into a great one. With the right training, support, and regular acknowledgment, you can empower your employees and get better results from them.
However, there's only so much you can do if you fail to hire the right talent in the first place.
You can test the skills of the developers you're thinking of working with by asking them to complete some relevant tasks and answer the right questions in the hiring process.
You can even set up complex tests and ask your candidates to time how long it takes them to complete those tasks.
When choosing new employees to add to your team, make sure that you focus on more than just technical skills.
Do your new developers know how to communicate effectively with the rest of the team? What kind of values do they have, and how well do they fit with the company culture you're trying to build? Creating the perfect team starts with forming the ideal hiring strategy.
Building Better Teams
Assembling a high-performance development team is a process that requires a lot of work and careful consideration. You'll need to devote time to finding the right employees and ensuring that the people on your team align perfectly.
At the same time, you need to think about some useful ways of polishing the skills of your team members over time with regular training and support.
Listen to the feedback that you get from your employees and pay attention to how well your people work together. You may need to change your strategies from time to time to keep everyone on track. 
The good news? A great team is worth the effort it takes to cultivate it.
About the Author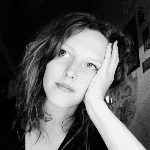 Ashley Wilson is a digital nomad and writer for hire, specialized in business and tech topics. In her self-care time, she practices yoga via Youtube. She has been known to reference movies in casual conversation and enjoys trying out new food. You can get in touch with Ashley via Twitter.