Click here to get this post in PDF
Continuing Professional Development (CPD) is a crucial component of modern business strategy. By nurturing the professional development of employees, not only does staff have greater feelings of satisfaction at work, but investing in employee development drives businesses forward and is a key driver in company success.
CMS VOC, specialists in offering a variety of government funded and commercial training programmes for young people and adults across Yorkshire, explores some of the ways CPD is important for employee satisfaction and company growth.
Being in a job that offer little in terms of training and personal development will not get the best out of individuals, and will, more than likely, see the brightest of professionals look elsewhere for a job that does offer some kind of professional development.
By contrast, Continuing Professional Development CPD, which is essentially a way of enabling professionals to enhance and maintain their knowledge and skills, brings a multitude if benefits to staff, including developing their skills, improving personal performance at work, creating work satisfaction and enhancing staff morale.
Developing specific skills and achieving career goals
As CIPD, the professional body for HR and people development, informs in its paper about the benefits of CPD, being given training and development opportunities enables employees to develop on existing skills and learn new ones, helping them achieve their career goals. As CIPD writes, CPD helps employees, "Cope positively with change by constantly updating your skills set."
Improving performance at work
By developing and learning new skills, being exposed to continued development in the workplace will inevitably help individuals improve their performance at work, meaning they are in a better position for promotion, more challenging responsibilities and potentially a pay rise.
Creating work satisfaction
Knowing they are being invested in through training and seeing the personal development gains of such training, including earning a greater skill set and improving performance, will inevitably create greater job satisfaction.
The Institute of Hospitality talks about CPD and how this framework of learning and development activities are vital in contributing to an individual's continued effectiveness as a professional. According to the Institute of Hospitality, CPD is an effective way of helping individuals increase skills, knowledge and confidence in the workplace and by going so helps them "gain greater job satisfaction."
Benefits of CPD for the employer
Devoting time and resources in the Continuing Professional Development of its workforce can be viewed as a long-term investment for businesses of many different industries and of all sizes.
Overcome skillset problems
It's no secret that modern business are facing problems involving the skills and talents within the workforce. In fact new research has revealed, the UK's modest economic growth during the last four years has been met, according to the Government website, by an "unprecedented shortage of skills, leaving thousands of vacancies unfilled."
By developing specific qualities and skills and improving an employee's performance in their job, CPD advances an individual's full potential at work and subsequently means they become more beneficial to a business and its objectives, giving it greater ammunition to grow.
Providing individuals with Continuing Professional Development inevitably adds value to the business through a more skilled workforce, helping to nurture company growth and ultimately profits.
Boosting staff morale and consequently improve retention rates
High levels of staff turnover can be crippling for a business. It is within every company's interest to hang on to their most valued members of staff. Offering CPD can be an effective way to boost morale in the workplace and subsequently ensure prized individuals are less likely to look for work elsewhere, thus improving retention rates.
As CMS VOC wrote in a blog about how to be a good manager, involving employees in business training will show an employer values their ideas and contributions, consequently boosting staff morale.
Continuing Professional Development is a two-prong asset, providing professionals with an effective and rewarding way of continuing to develop throughout their career and ensuring employers are sufficiently staffed with the necessary skills so their business adapts, evolves and continues to move forward.
You may also like: How Professionally-Trained Managers can Improve Business Performance
About the Author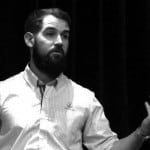 This blog post was written by CMS Vocational Training (CMSVOC), which offers a vast range of courses and training programmes across diverse sectors. CMSVOC is committed to helping people of all ages, backgrounds and industries, find the right course and training programme.  so they can progress in their chosen career or embark on a new career. CMSVOC's professional and talented staff have specialist knowledge in a wide range of industries and work with learners to help them achieve their career dreams.