Click here to get this post in PDF
Do you know people who are just excellent at everything they do, whose talent knows no limits? The same happens with some apps. Rather than being a platform for entertainment, some apps break the invisible chains of narrow-mindedness and wear another hat (and quite a useful one, actually). TikTok is an example of such a platform. In 2021, not only does TikTok constitute the go-to app for Gen Z youngsters and adults alike, but now there's another reason to board the hype-train TikTok has ridden ever since it entered our lives. Being active on TikTok is a pivotal promotion method that any marketer should consider using, especially if they want to increase their sales, TikTok likes, and brand awareness.
The TikTok We All Know
It's true; the app people usually picture in mind upon hearing its catchy name is probably an app where thousands of videos surface every minute. Dancing-themed ones, or lip-synch videos, this is the content we usually see on the app. TikTok sports has a great potential to be used as a marketing tool due to the relative ease with which videos could burst and become viral. The algorithm displays our new videos to small groups of people and gradually exposes them to more people if it detects a positive reaction from the viewers' side.
Therefore, it's no surprise that many companies who've yet to 'conquer' TikTok hurried to establish a social presence there, hoping to make their business more noticeable and relevant this way. The thing is, sometimes the greed or hunger to make a profit blinds us so much, that we forget which content our TikTok followers love to watch, what would make them click on the 'Call To Action' link and proceed to the payment stage in the most authentic way.
This Is Where Micro-Influencers Come In Handy
Indeed, quite often than not, there's a wider gap than we'd thought between how we assumed our new ad would perform and the way our audience actually interprets it. Probably the most vulnerable principle determining an ad's success revolves around the question, 'does it look like native content or quite the opposite?' If the latter is the answer, then the intuitive response to watching the ad would be, 'someone clearly tries to sell me something in here, I don't want to see it'.
To avoid such irritation and arouse an ultimately positive reaction to your video, it's recommended to collaborate with micro-influencers. By 'ordering' particular content from these people, your ad becomes much more accessible, likeable and relatable among your following audience and has significantly greater chances to broaden your brand's reach even more.
Don't forget that where shopping is concerned, what people look for is someone to count on. By taking advantage of micro-influencers' hard-earned impact, you could cross this hurdle with flying colors and establish credibility for your TikTok page in no time. If you've paired up with an influencer, nothing could stop you; even the "#sponsored" tag that appears at the bottom screen will go completely unnoticed this way.
About the Author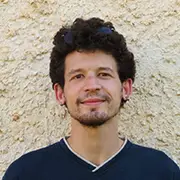 Yuval Zilberfarb is a content writer and editor at SEOMADEZ LLC, that manages ecommerce sites dedicated to digital goods, such as the likes and followers provider, Tikroyal.com.
https://www.linkedin.com/in/yuval-zilberfarb26/