Click here to get this post in PDF
In a TED Talks session, social psychologist Amy Cuddy says, "Fake it 'til you become it." This might cause you to raise your eyebrows but, in reality, a lot of the things that happen in our lives are dictated by that attitude and the beliefs that we embody as we go through our lives.
The focus on what Amy Cuddy said should not be on faking but on the second part of the adage: becoming. How do we become what we wish to be?
Beliefs are shaped by a variety of experiences, encounters, and people. As such, our beliefs may change but, certain beliefs stay and form the foundation of our sense of self-worth and self-confidence. These beliefs can be negative and limiting or positive and empowering.
By subscribing to empowering beliefs, we are allowing ourselves to get a chance at a better life. What empowering beliefs do is allow us to take charge of a situation and remember that we are far greater and far better than any challenge that we will face. By habitually believing in positive beliefs, our mind will learn to protect itself from attracting negativity and our mind will teach the body to react positively towards any challenging situation.
By simply believing that things will become better, and by looking at the bright side, our life will unfold in the way we want it to unfold.
We are human, and it is inevitable for us to feed our minds with limiting beliefs that disempower us and take away from us the confidence to take on challenges in life. Limiting beliefs, such as negative self-image, unfounded insecurities, and many others give us easy excuses to not do anything when faced with difficult and challenging situations.
Once these limiting beliefs take over most of our disposition and attitude towards life, the failure to accomplish tasks and to actualise certain goals is just around the corner.
It is highly important therefore that we focus on keeping a positive attitude. Beliefs that empower us to move and conquer challenges must always stay with us. Limiting beliefs must be limited, if not totally eradicated, from entering our lives. As Virginia Woolf puts it, "The thing is to free one's self: to let it find its dimensions, not be impeded."
Take it upon yourself to believe that you can, and you surely will. Be reminded of what Henry Ford once said: If you believe you can do a thing, or if you believe you cannot, you're usually right.
You may also like: What It Really Means to Have a Growth Mindset
About the Author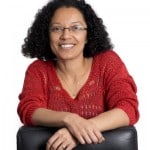 Sandra Hinshelwood is a business coach and mentor. Drawing upon her experience as a virtual assistant and team leader in the corporate world, she works with small business owners and solopreneurs to eliminate feelings of overwhelm and empowering them to focus on their goals and visions with greater clarity. www.sandrahinshelwood.com