Click here to get this post in PDF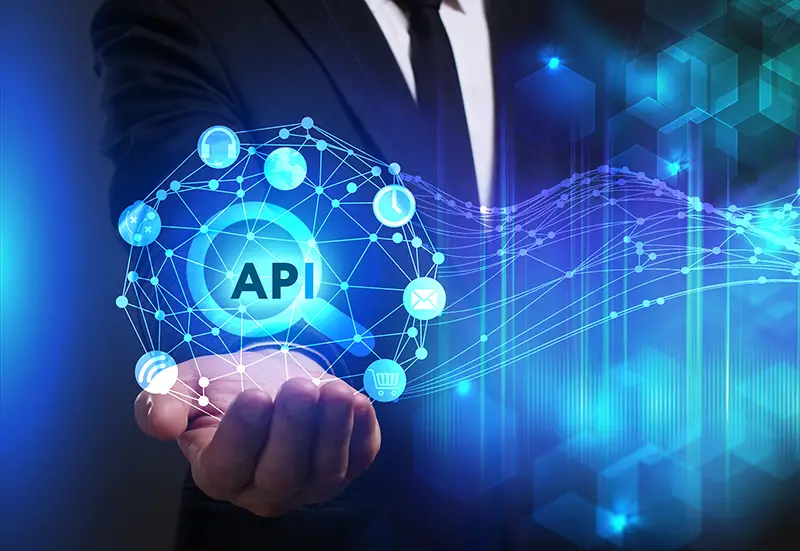 Businesses need software technology to keep up with the fierce competition. The year 2020 was a striking moment for the entire humanity, affecting economies and businesses worldwide with the peak rates of COVID-19. At this point, many businesses were forced to embrace digital means for sales and marketing, and various software solutions for a vast range of business processes.
One of the most sought software technological innovations today is Application Programming Interface or API, particularly API integration for credit reports. Using this software technology can make your business more efficient, productive, and more successful. But how does API integration help you attain these goals?
In this article, you'll learn how can API integration for credit reports boosts your efficiency.
What Is API?
Application Programming Interface (API) refers to a software intermediary enabling proper communication of two or more applications or software programs. 
The future of serious development projects heavily relies on API design, creation, and integration. Businesses use API to observe off-market reactions, increase resource adoption, smooth day-to-day operations, and improve productivity.
What Is API Integration for Credit Reports?
Consumer and business credit reports have the same objectives. Credit reports inform prospective lenders about a person's creditworthiness for risk assessment in loan processing, payment extension, and other business transactions. Also, individuals use this information to guide them in their borrowing capacity.
API integration solutions for credit reports are designed for companies permitted to access and analyze consumer credit reports from the three major credit bureaus, including Experian, Equifax, and TransUnion. End-users of API integration solutions for credit reports will need to be vetted to retrieve credit reports.
Now that you've learned the meanings of API and API integration solutions for credit reports, it's time to know how this software technology can boost your efficiency.
1. No Need to Use Many Separate Systems at A Time
Integrating a custom API to fit your business's needs is a smart move. Whether you need to generate soft-pull reports, hard-pull credit reports, verify IDs, or red flag services, API can handle the work. 
Of course, integrating your business systems like customer relationship management or CRM software, loan origination system (LOS), online financing, and more, is possible. End-users save time and effort using separate systems for accessing credit reports and comparing and working with their business systems at the same time. Hence, improving business efficiency.
2. Easy Ordering and Accessing of Credit Scores
A huge part of digital transformation is based on API programs. Approach API solutions with a concrete and clear goal in mind. Transform your business and achieve seamless financial management with API.
With API integration for credit reports, you can order and access a wide selection of credit scores from the three major credit bureaus. Remember that the use of credit score information is limited by the rules of credit bureaus.
3. Multiple Format Options 
Pull external and internal data from multiple sources into your lending business decision model. Also, you can access an unlimited number of credit scores and attributes, as well as real-time access to three major credit bureau data. You can integrate third-party data sources using API integration into your decisioning engine. 
API integration solutions provide standardized credit bureau format and multiple format options. Depending on your business needs, choose an API integration solution that goes with PDF for human-readable and XML for machine-readable.
4. Recall Credit Reports
Experts recommend not to store credit reports in the system to minimize liability if a security breach arises. End users don't need to store credit information in their software because API integration solutions provide a way to recall applicants and credit reports in real-time.
So, choose an API solution that can retrieve previously ordered credit reports or data using a unique reference number. It reduces the manual task of manually entering and searching data, improving productivity and efficiency. Along with the IP restriction feature, API enables you to save storage space and avoid data leaks in case the hardware has been compromised or stolen.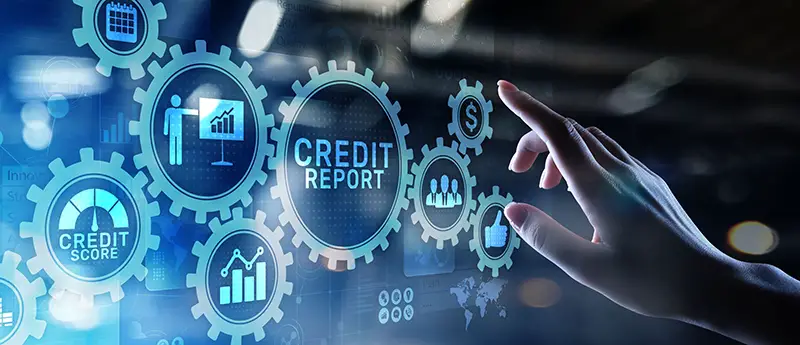 5. Empower Your Website and Mobile App
API provides easy and fast access, embedding credit functionality on mobile apps and websites, improving your efficiency. With consumer-empowered sharing, this API integration allows businesses to create products and solutions for previously unreachable markets such as the following:
Enable real estate agents, property owners, landlords, and small business professionals to view a credit report online
Enhance rental applications with easy-to-access credit report data
Allow tenants to easily apply to multiple properties by sharing credit report with different rental property owners
6. Additional Security Measures 
Most API integration solutions for credit reporting support IP restriction. This feature limits your credentials from unauthorized use and being used in another location, crucial to protect your account in case your credentials get compromised.
You'll find fraud detection products being offered and ordered along with the API credit report. Each credit bureau has added on the product to monitor orders for data discrepancies. For instance, Social Security numbers or SSNs are checked to ensure they don't belong to a deceased person. Also, it ensures that the inputted SSNs match with information in the credit bureaus' database.
7. Supports Credit Card Payments
Another feature that API integration solutions have included is supporting credit card payments. A credit card attached to the credit order request is a very useful feature to avoid the additional costs of the credit report to end-users. You won't only save time and effort using API, but also save money in the long run, reducing the cost of business operations. 
8. Customization Options
You'll find plenty of customization options from a reliable API integration solution, allowing you to configure the overall look and feel of the generated credit report database. Be able to fully customize and generate credit reports using customizable templates based on the provided XML data. Structure the order and group data displayed on the credit reports.
By customizing your credit report database, you can design it according to your search preference, making your work more efficient.
9. Flexible Business Model
Transform your company with an API integration solution. By doing this, you can attain a flexible business model using non-intrusive interfaces. It also improves efficiency because you can easily obtain fine-grain credit report data access. Maintain full control of user experience and retain more customers. 
10. Accurate Credit Report Data for Smart Business Decision-Making
Making real-time credit decisions is crucial in this fast-paced, modern era. Big data is of great value. Smart data, big data, or evidence-based decision-making isn't just the latest trend, it's the future of how companies do business. Now, business owners can make sounder business decisions using the data provided by API integration solutions.  
Here's how API accurate credit report can help you make smarter and more efficient business decisions:
Lenders should use the right automated decisioning platforms to store, gather, analyze, and quickly process consumer data. There's an expectation for immediacy for lending companies to know if a borrower's loan is approved, conditioned, or denied.
Create smarter credit and lending decisions and prevent identity fraud. It means that you can create and deploy changes fast and easily as the market and business need change. 
Be able to deliver real-time decisions while a client is at the point of sale.
11. Accurate Credit Report Data for Better Financial Management
Businesses and even private individuals alike can make better financial management decisions. API integration isn't only for business owners. Also, using credit report data can help people take financial control and access all types of financial services, saving precious time and effort.
12. Minimal Learning Curve
As technologies evolved, customer services also evolved. With XML-based transactions, custom integrations, and VPNs instead of HTTP connections, business processes have become more seamless. API technology reduces the learning curve in using various software programs for business management and credit reporting.
How To Choose an API Integration Solution 
You've learned how API integration for credit reports can boost your efficiency. But, how should you choose the right API software program for this purpose? Here's how:
Check The API Company Reputation: Review the API provider's profile on their website and online review platforms. Read testimonials from verified clients and check tie-ups or partnerships with reputable companies.
Check API Features and Benefits: Find out the offering of the API software provider such as API integration for credit reporting.
Ask Questions: Don't hesitate to contact your preferred API software provider and ask relevant questions in terms of API products and services, contingency measures, and fees.
Conclusion 
API integration for credit reports can help boost your efficiency in so many ways. Be able to deliver the raw bureau data in a human-readable format. API solutions have great features, delivering soft-pulls, hard-pulls, red flags, fraud checks, judgments, and ID Verification, including alternative credit data in stand-alone or in the same request. 
With API integration, businesses don't need to handle too many tools and systems. Ordering and accessing credit report data are made faster and easier using this tool. API software programs come with multiple formats and customization options and recall credit reports. Some API solutions also support credit card payments with extra security features. 
You may also like: 4 Ways AP Automation Helps You Improve How You Handle Your Accounts Payables