Click here to get this post in PDF
Accounts payables have to be handled carefully and transparently in organizations or there is the chance that payments are missed or misrepresented. In handling AP, accounts payable automation or AP automation can help a lot. The software helps in multiple ways – we will see some here in this post.
Standardized and Streamlined
Accounts payable processes can be quite chaotic for those involved. It is not simply a game of numbers – there has to be thorough verification and validation of all orders before payments can be released. And this involved gaining approvals from those who raised the requisition originally, not to mention the thorough verification of all the details in the invoice. This chaotic process can be turned into a streamlined and standardized one with online AP automation software. All the tasks and processes are clearly marked out, and stakeholders have their responsibilities, and accountabilities clearly laid out in front of them. Once the process is standardized, analytics can be used to measure the performance of the process and the participants and therefore streamline.
Comprehensibility
One of the biggest advantages of using software over spreadsheets is the comprehensibility it offers users. Instead of receiving paper invoices, manually entering that information into the system, and sending out emails to all the stakeholders to complete their approvals and oversight tasks, everything can be done instantly from one system. The software will receive invoices digitally and enters pertinent details into the system automatically. It also helps with gaining approvals faster and more reliably. Further, AP software can be integrated with procurement software and finance software solutions to allow seamless transfer of information throughout the procure-to-pay process. In fact, procurement platforms in the market come with an integrated AP solution so as to ensure comprehensibility. If you already have a procurement solution in place, it is only a matter of integrating the AP solution with it.
Automation
With AP software automation is everywhere. Not only does it digitize the invoice and transfer information into the system, but it can also validate the invoice by checking all the necessary fields. The software will also further check the incoming invoice against those invoices already present in the system to ensure that duplicates are not entering the system. Further, users have the n-way matching option, in which the invoice is matched against purchase orders, requisitions, and delivery receipts to ensure that invoices are correct and valid. GL codes and cost centre codes can also be automatically applied to the invoices and sent along for approvals. All of these security measures make accounts payable fraud almost impossible.
Analytics
As mentioned earlier, analytics help in understanding the performance of the process and the participants so that action can be taken to optimize everything. However, in manual processes and spreadsheets, you will not be able to run comprehensive and meaningful analyses. This is one more area where the software scores over the alternatives. It not only comes with analytics but also automates both analytics and reporting. So users need only give it instructions once, and it will automatically analyse and send the results to the pertinent stakeholders.
One great advantage of having automation, analytics, and standardization together is that you will have all the visibility you need to ensure that the process is controlled and effective.
You may also like: Efficient Control of Expenses with Expense Management Software
About the Author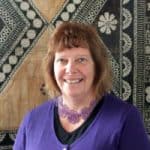 Rachel Smith works for SutiSoft, Inc as a web content writer. Rachel covers business, technology and SaaS trends.