Click here to get this post in PDF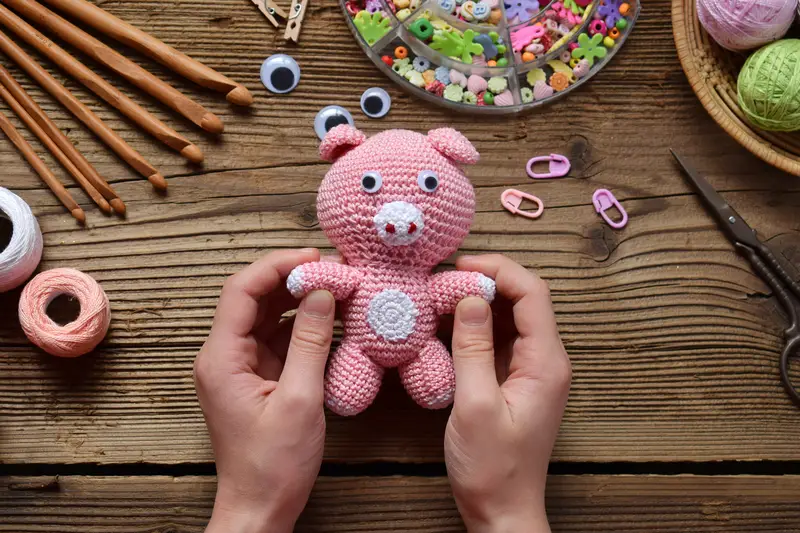 Growth of E-Commerce  
What is e-commerce? Well, in simple terms, it is the selling and buying of goods over the internet. The industry has flourished faster than its brick and mortar counterparts (conventional shops). It has been three decades since the introduction of e-commerce, and you can say that the transition has been gradual, but now that people are getting a hold of it, 22% of the people shop online, all across the globe. In the coming years, this number will be increasing rapidly, especially with the ongoing pandemic situation. The global rise of e-commerce is a result of many factors. Internet penetration has risen tremendously and is beginning to reach inaccessible areas to make them a part of the global community. Access to technological devices such as smartphones, tablets, or laptops has also increased, driving e-commerce sales. Moreover, hurdles like bad weather, public holidays, or even the pandemic do not affect online businesses. They continue to flourish, as, by the figures of the year 2020, e-commerce sales worldwide amounted to 4.28 trillion US dollars.
Increasing Demand for Hobbies and Crafts 
With the age of social media, people have developed this urge to explore new things. And people are always looking for a way to spend their time doing something productive. New hobbies and craft activities are shared across social media triggering people to try them out. Articles, blog posts, and YouTube videos elaborate and teach such crafts to people, making it easier and more accessible to learn new stuff.  This interest in the craft and hobby industry has been developing. And with the e-commerce stores, it is much more convenient for the customers to get their hands on their favorite crafts. E-commerce has grown immensely in the last five years, and the industry operators have seen comparatively better operating conditions when compared with their brick and mortar counterparts. The pandemic that started towards the end of the year 2019 has a huge impact on e-commerce sales. When everything was closed down, online stores came to the rescue and entertained their customers. Take diamond painting as an example. It was a craft hobby, relatively new to the market, but its trends skyrocketed since the pandemic began. With the ease of ordering online and various diamond painting kits to select from, everyone could get their hands on this new craft hobby. Crafters worldwide shared their Diamond Painting Arts across social media platforms, intriguing others to try it out. Because now who would've imagined making art with diamonds?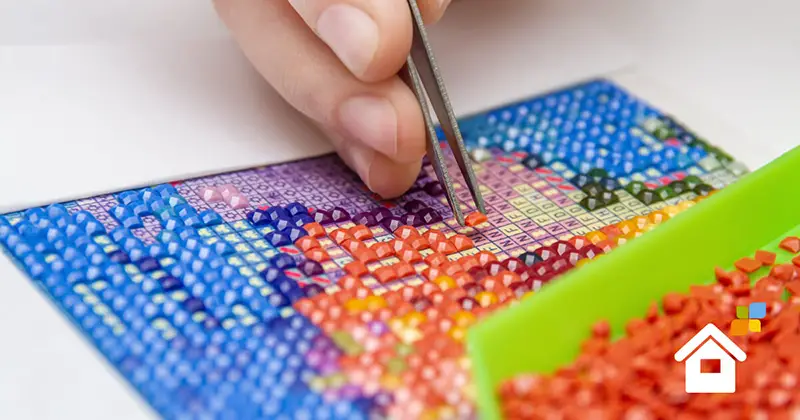 Similarly, a popular store, Hobby craft, reported a 200% boom in their online sales since the pandemic. The process of e-commerce is as simple as it gets. A customer sees a product online, likes it, orders it, and receives it at his doorstep, without the hassle of getting stuck in the traffic or crowds.
Business Opportunities and Ideas:
People often ask about the scope of business in the crafts or hobbies sector. However, there is no direct answer to this as it depends upon different factors. But, just for an idea, the US creative industry is worth 43.9 billion dollars as of now; how is that for an estimate? Our greed for learning and discovery is inevitable, and exploring new crafts and adopting new hobbies is kind of a way to fill that void. The public's growing interest in the crafts sector is evident through a report by Etsy that showed a 19.4% yearly increase in active sellers.
There are many business opportunities in the crafts and hobby sector like Paint with Diamonds that help share your craft expertise with your customers. A few of those ideas are mentioned below:
Art and crafts supply store – You can build a business around a supply store where you sell art supplies to other artists and crafters. The advantage that it has is that it comes with a range of options such as Custom Diamond Painting Kits, ordinary painting kits, sketchbooks, coloring supplies, you name it.
Candle/soap maker– This is a pretty simple startup idea. You can open google and find hundreds of resources on making candles or soaps. You will need a minimalistic capital investment at first, and when revenues come in, you can scale your business. You are free to experiment and make your custom scents. Build a fan base to get regular customers.
Pottery Store – Pottery can either be decorated in houses or sent as gifts. If you want, you can sell paint supplies with it so people can further customize the items according to their liking.
Knitting Supplies – Knitting is a hobby that is particularly famous among women. You can sell a variety of knitting supplies online and gather a large number of customers doing that.
Patternmaker – Use your creative side and make different patterns for other artists. You can make these patterns in the form of coloring books, paint by numbers, or on whatever you like. 
Customized Items – People appreciate handcrafted or customized possessions rather than mass-produced stuff. You can customize many belongings such as t-shirts, mugs, mobile covers, etc. Set up an e-commerce store online, and operate from the comfort of your home.
Business tips for e-commerce stores
Ensure Good Quality: This goes without saying. PRODUCE GOOD QUALITY PRODUCTS! If a customer puts their trust into your store and is disappointed upon receiving their order, why would they ever order from you again? They would even discourage other potential customers, and your reputation will drag through the mud.
Be customer-centric: Spend more time and money giving your customers the best treatment and an experience that they remember. Sammy Gibson, director at Neon Poodle said: "Our focus is customer service, and fast email and social media response is critical for building brand trusty to give more value for less money, at first to build your name." Offer those discounted prices, free shipping, quick delivery, and anything possible to make their process less time-consuming and hassle-free.
Marketing: Even if you offered the best services in the market, how would anyone know? So market yourself appropriately. Use social media and other such marketing platforms. Make yourself and your product look good by designing your website in the best possible way because impressions last.
Accessibility: Make your website more accessible to people. Many of the websites are not mobile-friendly and suffer a loss of customers solely due to this reason. Continue to evolve yourself in every way possible to be there whenever any of your customers need you.
You may also like: Why Commencing A Home-Based Cleaning Business Is A Great Idea?
Image source: Dreamstime.com