Click here to get this post in PDF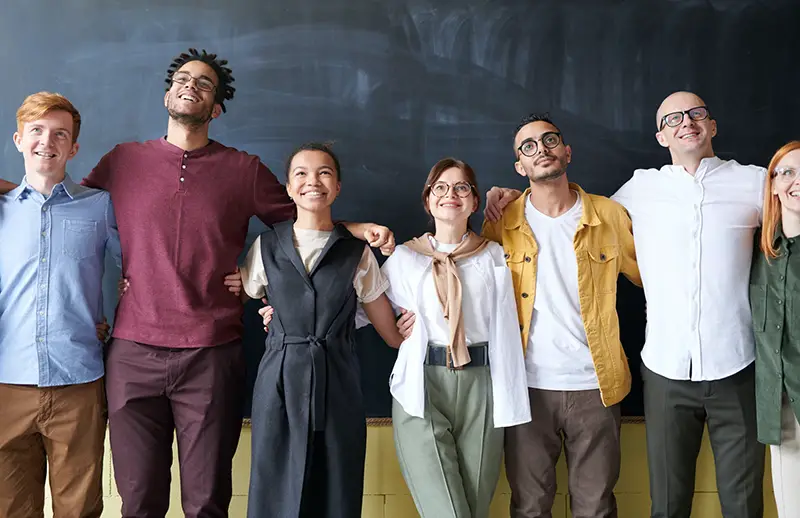 If you're running a business, no matter what industry or field you specialise in, you're going to find that you absolutely have to take on staff at some point or another. This, of course, is a positive thing. It's a sign that your business is experiencing success and expanding. It also shows a bright and sunny future where your employees can help to build your business and your profits. However, when you take on staff, you have to look beyond solely what these individuals can do for you. You need to consider what you can do for them too. At the end of the day, you're going to have to put some effort in to help your employees be productive and further their skillsets. Here are a few steps that you can take to achieve this.
Provide Training
When you look for staff during the recruitment process, chances are you look through their skill sets to determine whether they have the skills and knowledge required to undertake the advertised position well. However, you should remember that training remains an important part of managing your team. Over time, things change and are updated, so ongoing training ensures that your entire team is up to date and has the best skills possible for their roles. There are all sorts of training that can be provided, from in house training from other, more senior members of the team to third party training at a workplace training facility. If you're unsure what courses or classes could benefit your staff, simply ask them. See whether there are any skills they feel would make their job easier. This will give you direction and you can determine which options are worth investing in.
Create Team Building Opportunities
Team building activities may often feel unpopular. When team building is mentioned, you may hear a bored sigh or see eyebrows raised. But at the end of the day, while team building activities may feel a little awkward at the outset, they can really help to break the ice between your team. This is valuable in various ways. Not only does it help to create a more positive and enjoyable atmosphere in the workplace, but it opens up connections, allowing your team to reach out to other individuals across departments, streamlining work and improving project outcomes.
Get Feedback
Of course, if you're not sure what you can do, in particular, to best support your team, it's always a good idea to ask for some feedback. Of course, anonymous surveys are usually the best route. People are unlikely to give honest and open answers on a face-to-face basis, as they may worry about offending you or risking their job. Instead, send out a survey that they can then submit anonymously. This will give you genuine insight as to changes you can make.
There are plenty more steps that you can take. But for now, the options highlighted above should get you off to a good start!
You may also like: How to Boost Productivity of your Employees
Image source: Pexels.com