Click here to get this post in PDF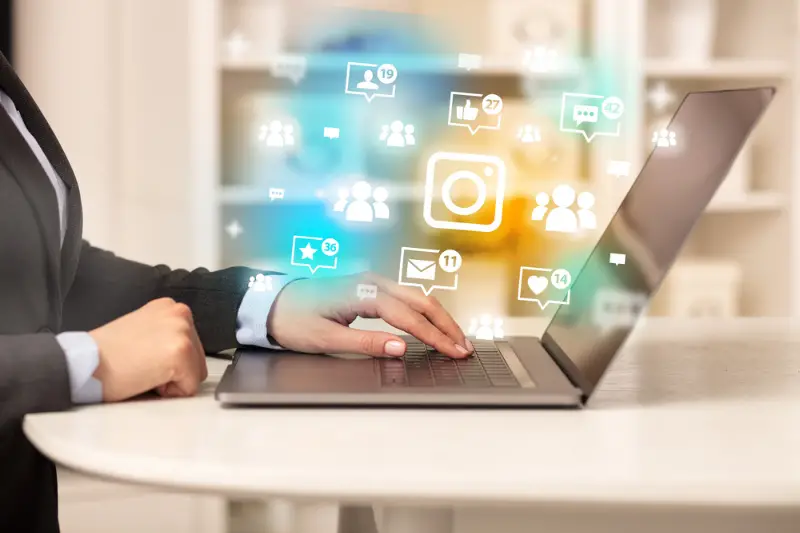 Social media has become deeply embedded into our daily lives and transformed how we do business, communicate, and share information. It is a powerful tool to foster financial services PR, audience reach, and customer connections.
Additionally, using social media for financial services PR effectively attracts attention, builds trust, and increases brand recognition. Different social media platforms can help you achieve these goals.
In this article, you will learn about the power of social media to enhance financial services with the public and the tips to utilize them.
Understanding the Importance of Social Media for Financial Services PR
The use of social media for financial services gives you a platform to connect with potential clients and increase your reputation. The following are some substantial benefits of networking on social media:
Affordable Marketing
Social media is a cost-effective way to reach a large audience and grab their attention. Television, Facebook, Twitter, LinkedIn, and many other platforms are available for marketing.
For advertisement, you can upload pictures, photos, videos, and live streams that won't cost you a single penny. It is a convenient way to improve your financial services.
Enhanced Brand Recognition
Creating social media profiles for your businesses will boost visibility, attract customers, and share brand stories, values, and missions. Engaging content builds loyalty, builds trust, and establishes long-term relationships with customers.
Social media features like hashtags, mentions, and shares increase brand visibility which allows your businesses to reach a wider audience and increase reach through followers.
An Increase in Customer Engagement
Social media involvement enables real-time customer engagement, fostering a brand community. Also, demonstrate the customer value through responses that result in positive word-of-mouth marketing and referrals.
Customers will be able to give opinions and feedback that are beneficial for you and your business. They will feel engaged and valued. Moreover, it will help you meet their needs and preferences to have a strong relationship in the future.
Obtaining Useful Information
Social media platforms provide data analytics tools for businesses to analyze customer behavior, preferences, and engagement for effective marketing campaigns and content.
One of the most significant advantages is tracking customer engagement metrics, their likes, shares, and comments. This provides valuable feedback for businesses to understand content effectiveness and adjust marketing strategies accordingly.
How to Use Social Media for Financial Services: Some Proven Strategies
Now that you are aware of the significance of social media keep reading for some useful advice on how to use it effectively:
Specify Your Objectives
Knowing your objectives before using social media to achieve them is important. You should have a clear pathway that will help you foster financial services.
Setting goals for improving your financial services should be relevant, specific, measurable, and achievable. With specific objectives in mind, you can develop a social media plan that is more focused, targeted, and appropriate for your company's aims and market.
Select Appropriate Platforms
For a flourishing marketing strategy, selecting suitable social media platforms are important. Selecting a specific social media platform for enhancing financial services is crucial.
Consider targeting younger demographics with platforms like TikTok and Snapchat to maximize social media marketing impact. Share the visual content with Instagram or Pinterest, and establish a thought leader or professional connection with LinkedIn.
Develop Interesting Content
Any good social media marketing strategy must include the creation of interesting content. Make sure your material is visually engaging, educational, and relevant to your target audience if you want it to stand out.
Regular content posting is essential for maintaining audience interest. This maintains your brand in the public eye and shows your fans that you are engaged and motivated to get to know them.
To convey to your followers that you appreciate their participation and opinion, it is also essential that you reply to comments and messages as soon as possible. Consistent high-quality content engagement boosts brand awareness, conversions, and sales.
Utilize Paid Advertising
Paid social media advertising is an effective method for reaching a larger audience and increasing website traffic. You may increase the likelihood of conversion by creating ads that utilize the targeting features of social media networks.
Paid social media advertising offers visibility, improved targeting, and real-time results measurement. It expands brand reach, targets specific demographics and interests, and provides analytics and tracking tools for real-time strategy optimization.
 Incorporating paid advertising in social media marketing boosts online presence, leads, and conversions.
Analyze Your Analytics
You may monitor numerous indicators with social media analytics. Because of these analytics, you may have an extensive understanding of your audience's social media interactions with your brand. You will learn about the strengths and weaknesses of social media marketing strategies to augment financial services.
Additionally, social media analytics allow you to evaluate the success of your marketing initiatives and monitor your advancement toward your objectives. By routinely analyzing your analytics, you can keep up with the competition and create a stronger social media marketing strategy.
Conclusion
Harnessing social media benefits financial services PR by expanding reach and improving customer engagement. To succeed, tailor your approach, stay patient, consistent, creative, and provide value to followers. You can build a strong presence driving long-term growth with dedication and perseverance.
You may also like: Why Your Startup Needs Social Media Marketing Strategy
Image source: Depositphotos.com