Click here to get this post in PDF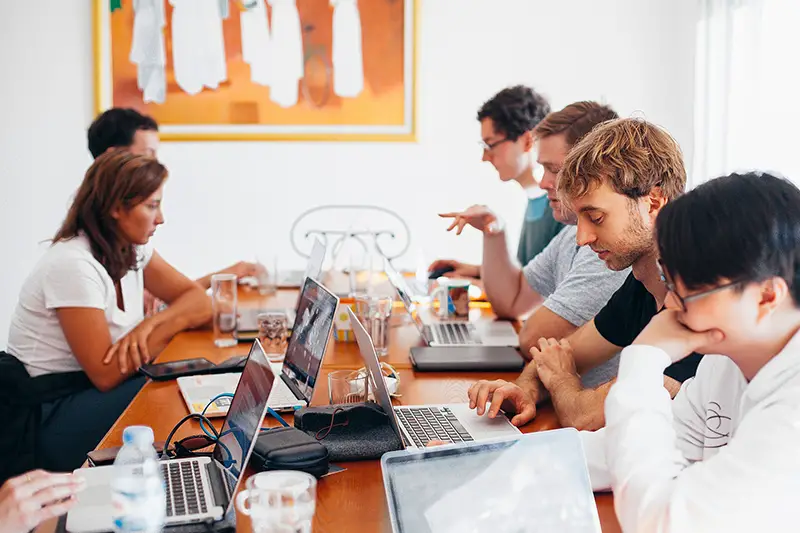 For most recruitment agencies and businesses, the back office tasks represent a bit of a problem area. Everyone wants to dedicate all of their time to attracting new clients, shortlisting candidates for jobs, thinking of innovative ways in which to find candidates and post job listings, and so and so forth. Nevertheless, every business needs to dedicate a proportion of their time to their back-office recruitment tasks, such as their finances. So, let's take a look at what options are available to you.
Back-office tasks need to be completed efficiently for businesses to flourish
When it comes to back-office tasks, businesses need a find a way to ensure that everything is managed effectively and to a high standard. Nevertheless, they need to ensure that they do not spend a large proportion of their time on back-office related tasks because you can lose focus on your main purpose and selling point. Therefore, when it comes to managing your back office there are two standout options at your disposal.
Keep it in-house and use software
The first option is to utilise one of the many available back office recruitment software solutions. You can opt to download software via the internet or to have it installed on your premises. There are lots of software solutions available. It is recommended that you seek an application which is flexible so that you can cater it to suit your business and your needs. After all, most businesses today outsource elements of their business, such as using a SaaS advertising agency, as well as capitalising on remote workers for certain areas too. Therefore, you need something that is going to be right for your company's specific requirements. Moreover, make sure that you seek a solution which offers you support. As back-office tasks are not your speciality, you will need peace of mind that professional advice and aid is on hand if need be.
Outsource your back-office tasks 
The second option is to outsource your back-office tasks. This means that you will hire an independent company in order to take control of this part of your business. This frees up all of your time and ensures that your employees do not need to utilise any of their work hours in order to dedicate to e.g. customer support or accountancy. You can opt to outsource all of your back-office tasks or merely one area. Moreover, you can also simply choose to outsource a task when in need, for instance during the time of tax returns.
Which option you choose to go for depends entirely on the set-up of your business. You may like to be in control of the tasks yourself; alternatively, you may prefer to completely delegate this elsewhere. Take the time to work out the pros and cons associated with both options if you're unsure. You can also work out the entire costs relating to both options over the period of a year so that you can figure out which option makes more sense economically as well. 
You may also like: Outsourcing Back-Office Tasks: What Entrepreneurs Need to Know
Image Source: Pexels.com