Click here to get this post in PDF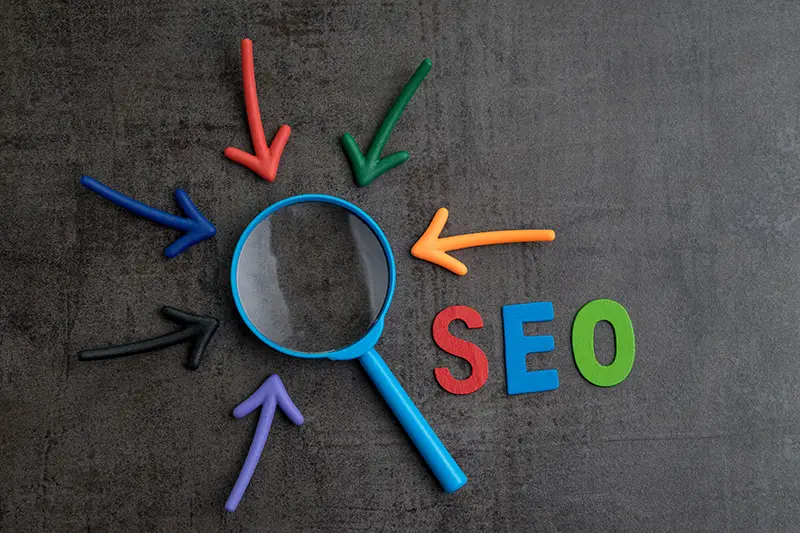 SEO or Search Engine Optimisation is known as the process of obtaining traffic or website visits from the organic search results from search engine result pages (SERPs). SEO helps businesses that function digitally build their ranking on search engines so that their website ranks higher on the SERP. 
Online traffic or potential customers can happen upon a website from multiple avenues, including local search, image search, video search, etc. A carefully designed SEO strategy is a great way to ensure that your website shows up at some critical points in the buying process for your customers or target market.
Whether you are a baker, an artist or an industrialist, you can make sure you achieve business growth with the best SEO in Northampton. 
Before we begin, let's take a look at how SEO really works.
Search Engine Crawlers
Search engines make use of something called "crawlers" to find the web content that correctly matches or is similar to what is being searched by a user. These crawlers visit each website in a matter of seconds to scan the content and find a match. 
The crawlers look for several factors when going through a website to see if it is the right fit. Some of these factors include your site content, loading time, bounce rate, credibility, etc. 
A piece of good advice for all website owners is to engage in SEO best practices to boost organic traffic and rankings. For example, suppose your website offers genuine and original content, is optimised to be viewed on various devices, has a good user experience and makes use of title tags and meta descriptions. In that case, you are engaging in SEO best practices. 
However, there are a few things that you should consider staying away from when practising SEO. Often, the wrong methods can put you in deeper trouble and may cause google to ban your website. 
What is Black Hat SEO?
Black Hat SEO comes in if a website is practising techniques that go against or violate the policies of a search engine simply to increase its ranking. Black Hat SEO is often observed in the case of some websites that are purely focused on increasing their ranking on the SERP.
However, there are often situations where website owners use Black Hat SEO without being aware of it. However, it is important to be aware of these techniques that are to be avoided so that your website does not get banned. Some of these include:
Keyword stuffing: filling up a web page with keywords, even out of context, for the purpose of increasing a website's ranking. For example, if your company sells horse trimmers and horse clippers, you shouldn't include keywords that are not relevant to your product simply to boost ranking.  
Content automation: a method of digital marketing that refreshes content and content marketing processes for a website so that there is minimum human intervention required. 
Cloaking: the practice of presenting a different URL to the search engine than the one presented to the user.
Hidden links: Usually not visible to users or website visitors, hidden links are links in small fonts or white text on a white background that are mainly placed for search engine bots to increase rankings. 
4 SEO Habits To Avoid
While it is always advised that you don't practice these techniques, many website owners unknowingly partake in SEO habits that could potentially lead to more harm than good for their website. It is best to quit these habits and work on organically increasing your ranking. However, to get a better understanding of what SEO habits you could avoid, we have compiled a list for you that entails what to stay away from when it comes to SEO.
1. Content Similarity 
If your website posts content that talks about the same or similar things over and over, it is a red flag. A lot of website owners often post the same content over and over to target a few keywords that work for them. 
For example, if your company repurposes the same content but only changes the name of the city or location for the purpose of using the specific target keywords, you will run the risk of getting banned. 
Instead, you should produce newer, fresher content so you can get more audience interaction along with higher rankings. Figure out who your target audience is and create content that they are likely to interact with so that Google recommends your website to more users. 
2. Inorganic Link Building
One of the most popular SEO techniques is link building, and it is also one of the best techniques for the ranking algorithm. However, it is often used in the wrong ways. Links help a search engine determine whether or not a website is indeed useful. Website owners often use SEO practices that try to generate links that are not organic or natural by using poor link directories, link schemes or purchasing links. Instead of using these techniques, it is advised to build more user-focused link strategies.
3. Quality Content
It is common knowledge that SEO requires content, and the content needs to be just right. The content needs to be developed in such a way that it helps a search engine identify and bring your website up to a user who has put in a search query. It is vital to understand that posting any type of content simply won't do. You will have to come up with high-quality content for the search engine to recognise its value. Thus, website owners should always go for high-quality, creative, original content. 
4. Technical Issues
Your website could have a number of technical issues that need to be resolved, yet, if you choose to ignore them, you might see a dip in your rankings. Google or any other search engine looks for some key factors when it comes to rankings; one of these factors include user experience. If your website has a ton of technical issues, people who visit your website are likely to go back to the SERP and look for a different option, which not only means that the user experience is not up to the mark but also hikes up your bounce rate. This is why fixing issues like page loading time, mobile optimisation, blocked pages, bad redirects, etc, is important.
To Sum Up
SEO techniques are not that difficult to practice. However, website owners must be aware of certain malpractices or strategies that could harm their websites and rankings. It is always better to understand the best techniques to use for SEO and plan accordingly. 
You may also like: 5 Ingenious White Label SEO Strategies
Image source: Shutterstock.com