Click here to get this post in PDF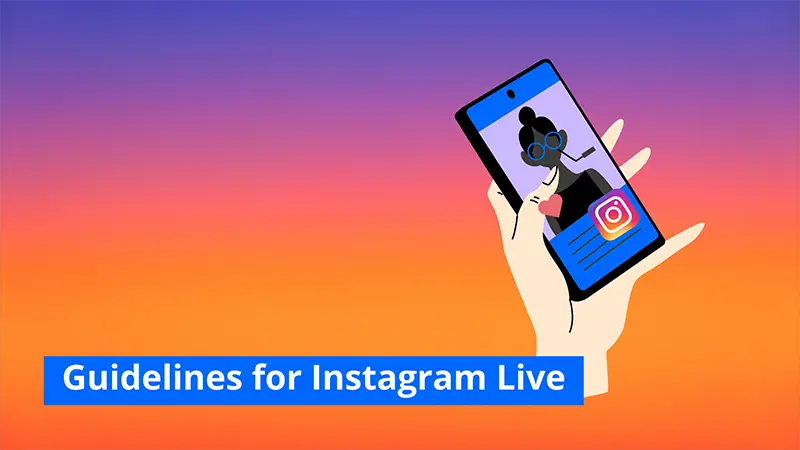 One of the most crucial Instagram stats is Reach, and it's especially essential to have a big audience for Insta. The platform prefers posts from people who have received a lot of hits, and that is why you can buy live views to get the Instagram video viewers you need when this is what stunts your development.

Another significant selling point for organizations is to hire an influencer with the ability to keep viewers' attention throughout a live video, demonstrating that your content is exciting and engaging. However, you need to pick up some steam to achieve the desired level of engagement.

Getting your Lives to appear in more feeds may be fascinating, encouraging organic growth. Here are some guidelines for making use of Insta to get more live views from your IG audience in real-time:
Experiment With Different Types of Live Content to See What Works
There are a variety of things you can do while watching an Instagram live broadcast. Depending on your brand, some ideas may work better than others. Here are some popular formats to consider:
Interviews. These are an excellent option for cross-promotion with other accounts. Make sure the person you interview is relevant to your target market and fits with the usual themes of your Insta content. For example, if you're a beauty influencer, you could interview other influencers, makeup artists, hairdressers, skincare experts, etc.
How-to videos. You can mine questions on your other content for ideas or look at trending IG topics/popular videos. For example, if people often ask how you made some of the art in your studio, you could do showing your technique during Live. 
Humor/satire videos. Sometimes it's fun to do a live video poking fun at a current trend or story in the news, especially if it fits well with your brand. You can write a loose script beforehand and follow it during the video.
Trying-something-new videos. Instagram viewers enjoy living vicariously through others as they attempt new activities, from repairing a car to trying on new fashion trends. Unlike how-to videos, you won't be the expert or the teacher here but a first-hand observer. For example, celebrities John Legend and Davina McCall tried meditation while Oprah learned to cook a new recipe from Jamie Oliver. While the IG broadcast can show some of what you're experiencing, occasionally vocalizing how you feel or see what's happening can help watchers feel connected to you and the setting. You can also use this format when brands hire you to demonstrate their product on Insta.
Event coverage. You don't always have to be the focus of every video – sometimes it's good to show the crowd at an event, talk to random people, show panoramic shots of the setting, etc.
Performances. Suppose you're an entertainer, like a singer, musician, dancer, actor, comedian, etc. In that case, you can do Lives to introduce a new song, tease a scene from an upcoming play or show, do a monologue, perform magic tricks, etc. Performances can be longer, especially if you've got a large following that will help you gain even more IG live views. But if you're still growing your account, you may want to start by keeping it brief and leaving the audience wanting more.
Understand Your Instagram Live Analytics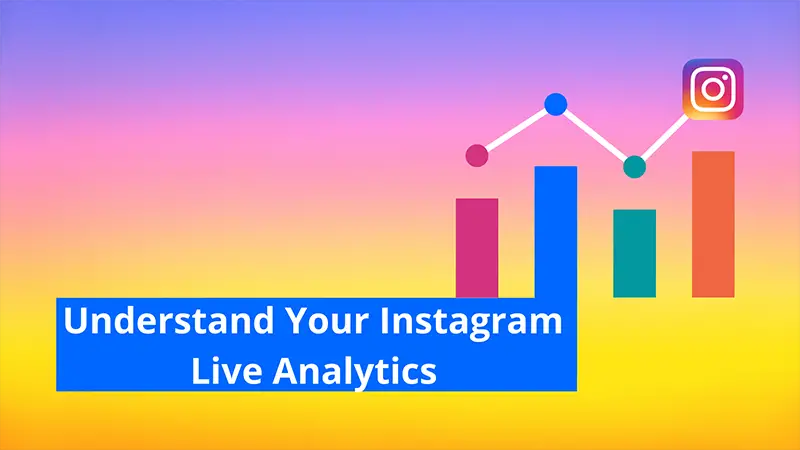 IG has expanded the Insights panel to include stats for Insta Live. You can view them directly after you finish a Stream or go into your Insights dashboard and look at them any time. Here are some metrics measured for Live videos and what they mean:
Reached accounts. It indicates the total number of viewers your video received while it was up. Although it doesn't say, you can infer something from other stats about how long each viewer watched.
Peak viewers concurrently. This metric represents the total number of viewers who saw your Instagram live broadcast at its busiest or most popular time. There is a considerable likelihood that many viewers didn't watch the entire video or even the majority of it if this number is significantly lower than the number of reached IG accounts. To keep a greater number of Insta live views, you could try to work on making upcoming Lives more interesting, perhaps by hinting at a surprise or gift at the end.
Comments. It represents the total number of comments made on your post while it was live. If the quantity is low, you might want to encourage individuals to leave comments on your posts because they contribute to your overall engagement measure. Offer to answer questions or give shout-outs to some of the commentators. Another choice is to seize the chance to encourage watchers to submit user-generated content.
Shares. This metric reflects how many fans sent your post to Stories or a friend.
Always keep track of your actions and make changes if your analytics don't indicate that your current tactics are working.
Engagement Is A Two-Way Street: Get Help To Stay On Top of It
You want to gain Instagram views and people to comment and engage, but this is more successful when you also engage during a broadcast. The problem, of course, is that if you're on camera or even behind the camera, you may be unable to keep track of reading and responding to comments. This is an even bigger issue if you get a lot of engagement because replies can fly by quickly.
The solution? Have help. If you have a business, assign one of your employees to monitor and respond to Insta replies while you do your thing. Building your personal brand? Ask a friend or relative to help. You can sign in to your IG account on multiple devices – give one to your assistant while using the other for the camera shot. If you're doing a Q&A or AMA (Ask Me Anything), your assistant can hold up cue cards with questions and the person's name, so you know which one to answer next.
Remember That Live Doesn't Have to Mean Unprepared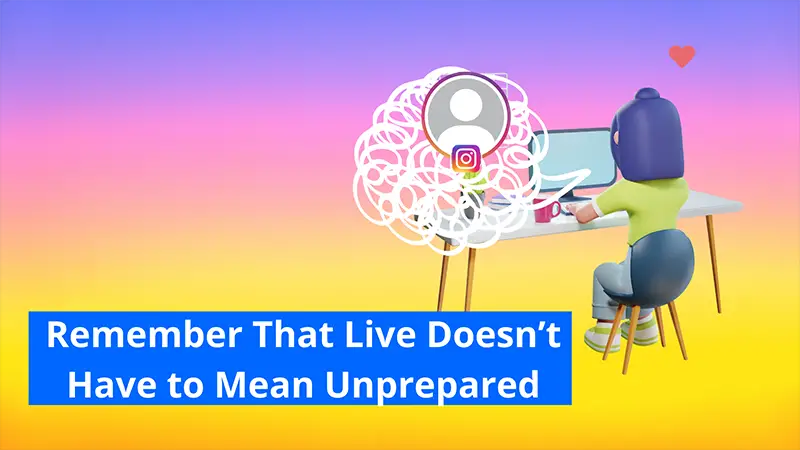 Going live on Instagram doesn't mean jumping in completely unscripted or unprepared. It's totally fine to use a script or cue cards to remind you of general topics you want to cover/questions you want to ask. Even if you might not be able to foresee everything that happens, and spontaneity can lead to some great entertainment and a greater number of live views, having at least a loose idea of what you want to do is a huge help. Notes on paper or a nearby device can save you if your mind goes blank and you forget what you want to say, if an interviewee bails unexpectedly if something goes wrong with an Insta performance or demonstration, etc. Preparation will also help ensure you cover all necessary talking points and don't forget anything important. 
When working on building your IG hits, you may occasionally feel that you've hit a plateau in views. That's okay and expected – sometimes, you need to buy more Instagram views to get the ball rolling again and inspire more organic growth.
You may also like: You may also like: Why Your Instagram Business Audience Isn't Growing As Fast As You Need