Click here to get this post in PDF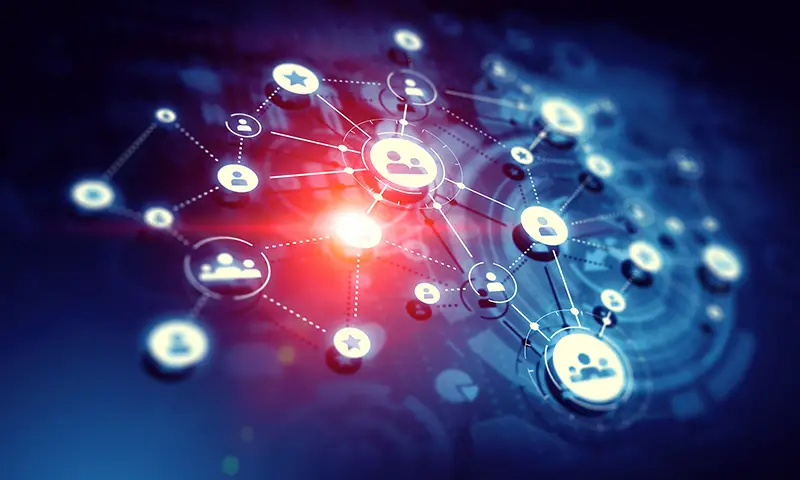 Account-based Marketing (ABM) is a strategic approach that companies use to reach and engage their customers and generate revenue for the company. ABM strategies are more focused than broad-based demand generation strategies that focus on generating large numbers of leads but only qualifying a few.
Account-based Marketing (ABM), a strategic strategy, is where B2B marketing efforts focus on highly targeted accounts that have already been identified as being a good fit for the company.
ABM, also known as key account marketing or ABM, requires close alignment between sales and marketing to identify and market directly with specific organizations that match the Ideal Customer Profile (ICP).
ABM employs a range of 'outbound" tactics to generate interest from the ICP, including targeted advertising, direct mailing, video prospecting, and Social Selling.
According to data from The Information Technology Services Marketing Association, 84% of businesses believe ABM provides a better return on investment (ROI).
AMB Tactics is a focused growth strategy in which Marketing and Sales collaborate to create personalized buying experiences 
What is Account-Based Marketing?
Account-based marketing requires a multichannel approach that involves close coordination between the sales, marketing, and customer success teams of an organization. There are many excellent ABM tools, including more than 40 that are part of Terminus' Account-Based Marketing Cloud. To learn more about the account-based technology available, I recommend visiting the cloud.
Let's not forget about account-based marketing.
Digital targeting is used in account-based advertising to reach the best-fit companies (called target accounts) that match your organization's ideal customers or ICP.
Account-based marketing solutions are compatible with a CRM to target your accounts. Account-based marketing technology is unique because it allows you to reach out to not only the contacts in your database but also other key decision-makers at your target accounts.
This allows you to run multichannel campaigns. You can choose the ads that will show to a target audience on mobile, social, display, and video, then engage them on your terms. You can then see which message resonates best and obtain the data backing it up with A/B testing of creative in real-time.
Because customers can engage with them on their terms through digital channels, other than email or phone calls, account-based technologies have been a huge success. ABM can be easily scaled because these marketing activities engage the lead and the entire account.
ABM software today allows you to market across personas and sales stages. It also lets you track campaigns or statuses within a CRM. This makes it simple to reach your target buyers online. ABM is a great strategy to personalize your buying experience and deliver highly-targeted messaging. Are you currently evaluating account-based marketing software? Select the platform and partner that best suits your strategy.
Benefits of account-based marketing
After we have covered the account-based marketing basics and their history in the B2B sector, let's address another critical question: What are the benefits of ABM.
Sirius Decisions reports that closely aligned B2B businesses grow revenue 19% more quickly. Your sales and marketing teams must agree on which key accounts they want to target. This is the first step in account-based marketing. This means that both sides must work together to achieve the same goals, in particular, revenue generation from targeted accounts. This reinforces the role of the marketing department in the sales process.
More efficient marketing budget use
A lead-based strategy allows companies to spend their marketing dollars to obtain as many leads as they can and then evaluate them afterward. This effectively throws away money on leads that don't fit the company's needs. It is much more cost-effective and efficient to identify the best accounts for your products and services before you start after them. Then, spend your money on reaching them (and only them), on the channels they are active on the internet, social media, and at events.
Shorter Sales Cycle
When it comes to getting internal buy-in from potential customers, the sales process can hit a wall. Account-based marketing addresses this issue by getting the right messaging to key decision-makers at target accounts, who are often not accessible via email or phone. This helps speed up the sales process.
Sales Conversations that Work (No More Cold Calling)
Your sales team will be more successful in establishing rapport with buyers by using account-based marketing and advertising. Buyers will already be exposed to your company's message by the time sales reps reach out directly to target accounts.
Improved Customer Experience
Account-based marketing is all about the customer. You know as a business professional that buyers don't want to be contacted by salespeople or sent marketing emails. Buyers want to explore solutions on the terms they prefer and only accept communications from vendors that are meaningful and pertinent. Account-based sales make delivering on this need easy across the buyer's journey as well as throughout the customer lifecycle.
You may also like: 8 Approaches to Supercharge Your Own B2B Earnings Efforts
Image source: Shutterstock.com