Click here to get this post in PDF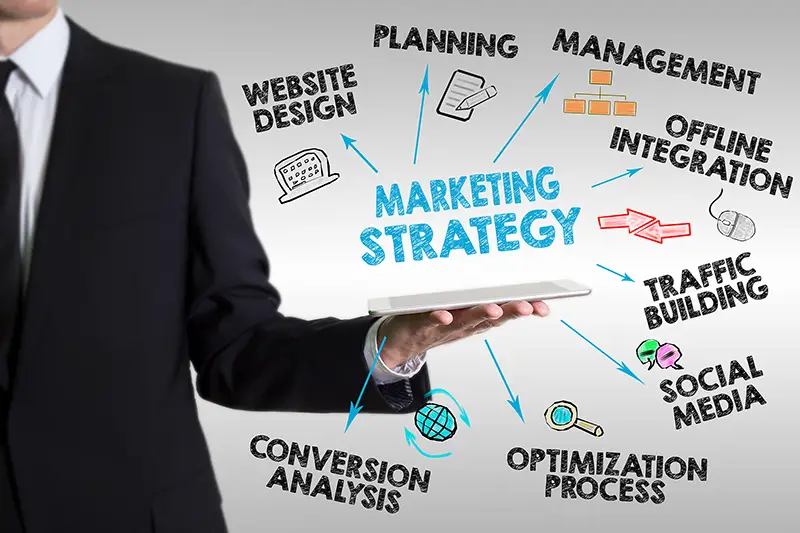 Let's imagine a world where you don't waste time trying to sell products to disinterested customers.
One minute and you will get a real and valuable client that is ready to buy everything you offer. Furthermore, this user will return to you, and you can make a great deal of money.
It seems ideal, isn't it?
But the dreams come true and everything can be real with the help of account-based marketing (ABM).
If you want to live in such an ideal world, this article is special for you. Read it and implement the most working tactics of ABM.
What is Account-Based Marketing
No matter you are a newcomer or a master it is important to know what ABM means:
Account-Based Marketing (ABM) 一 is a targeted growth strategy in which marketing and sales work together to create a personalized experience for a tailored set of targeted companies, or key customers.
ABM maintains business viability by viewing the individual customer as a whole market. All this, together with the personalization of customer interaction, communications, content, and campaigns, allows you to achieve greater ROI and significantly increase customer loyalty.
4 main principles of ABM
focus on key clients
each action has a concrete goal 
deep understands of users needs
support technology
These are things you should keep in mind before starting to create account-based marketing. 
Top tactics of Account-Based Marketing that You Should Implement Right Now
Let us move to the most important immediately. We have collected the most working tactics for your account-based marketing strategy and are ready to share them with you.
No.1 Create Personalized Offer
No matter you start B2B account-based marketing or B2C your task is to make the user experience pleasant and relevant to their needs. 
Some tips on how to personalize your offer:
implement a website visitor tracking software. There are many analytics services that help to show how much time and on what pages your customers visit;
check whether your website follow UX principles;
create account-specific landing pages;
analyze users' behavior and correct your strategy according to them.
Do everything to convert visitors into real customers. 
No.2 Don't Forget About Social Media
A modern person spends much time in the social network. If they see your post every day they start to know you better. As a result, loyal potential customers are in your pocket.
Even if you are a serious brand social media becomes a great opportunity to know your audience better.
Give users a chance to ask questions, write their proposition and things that they want to get from your company. 
It is important for you to tell your audience about news and special offers. According to analysis, creating content that catches the user's attention. Try to involve them in discussions, so in such a way you know your audience better and build a trusted relationship.
No. 3 Email Marketing still Alive
Some entrepreneurs and business owners don't believe that email marketing can help to make users' experiences more personal. On the other hand, those who successfully speak with the audience on this channel. 
Choose the right side and create an email marketing strategy. 
Some tips from experienced email marketers:
Segment your audience according to needed parameters. It can be sex, geographical location, age, etc. It depends on your sphere and the data that you have.
Personalize the subject line. Email newsletters with personalized subject lines are opened 26 percent more often. People scan the Inbox and when they see the name it is a higher chance that this message will be read at first. It is a great opportunity to catch the recipient's eye and make them read the email.
Personalize each email. Not only call the recipient by name but also make them a personalized offer. Send relevant content of their interest. Show subscribers that they are unique. 
Ask users about their interests. If you have a lack of information about your potential clients ask them to tell about themselves. Be ready that not everyone shares personal info pro bono. So offer them something pleasant instead. It can be a discount on the first purchase of a personal promo code. The choice is yours. But the gift should be valuable as the info is.
Ask users' opinions. Make the impression that you are friends, and it is extremely important for you to hear the thoughts of recipients. 
The main benefits of account-based marketing are that users are in the first place and mass mailing is a perfect tool for it. 
No. 4 Case Studies and Testimonials
When your potential clients are choosing those who solve their problems ideal impetus is an experience of other companies. 
Post the cases of similar clients that you help. It can be either a simple testimonial on the website or history in the form of an article. Also, people will trust you more if you show them video testimonials. It is no secret that sometimes companies order testimonials, but if it is in video format it inspires more confidence.
If users see that you help a similar company it is easier to make a deal. 
No. 5 Content Marketing is a King
Content marketing is one of the cheapest channels, but the return is great.
There is a misconception that content marketing is not for everyone. Be sure, no matter in which category your business is, content marketing fits all.
Whether you sell ventilation equipment for industrial plants or shares of companies you need content marketing for creating an ABM strategy.
Content marketing is not only articles for SEO optimization. Content is everything you read, watch and hear. 
Solve who your potential customers are and create content for them. Choose the format that is the most suitable for your clients: text, video, audio, or everything. 
Remember the main principle of ABM is relevant experience for each account. Take it into account while creating your content marketing strategy and be sure the success doesn't make you wait.
No. 6 Paid Advertising is a Chance 
Paid ads are also a great way to make account-based marketing profitable. Set up the advertising that was created specifically for your audience. If the user doesn't pay attention to the first advertisement, be sure after the second one they click on it and go to your website. 
Conclusion
ABM is not an easy deal, but profitable. Thanks to this type of marketing you can make dreams about the ideal world with great deals come true. Use these tips and trusted account-based marketing software to have high ROI and clients' loyalty.
What tips you will implement right now? Please share your thoughts with us.
You may also like: Growth Marketing Hacks to Master in 2021 and Beyond
Image source: Shutterstock.com