Click here to get this post in PDF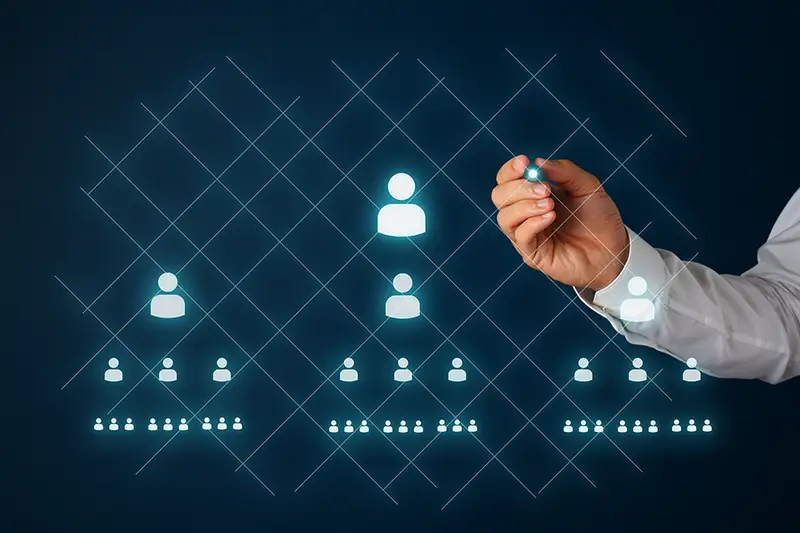 Multi-level Marketing (MLM) or Network Marketing is not new to many. You may be a member, or at least you know someone who is always trying to make you join an MLM company. Often the introduction you get is too enticing, with promises that sound too good to be true. You'll either find yourself wanting to join in or wary of the entire idea.
However, the MLM business model itself is often misunderstood. Because it involves money, it has had its fair share of scams and schemes in its name. But there's no doubt that some MLM companies existing are quite successful by following this model. You should always read risk reports from scam checkers online, such as the one for imarketslive, to know if an MLM is legitimate or a suspected scam.
Follow this simple guide to understand how the business model works.
What Is Multi-Level Marketing Business Model?
It's a marketing strategy or model by companies focused on creating, building, and managing a sales force. The model encourages the existing independent distributors to recruit more distributors. It consists of two or more tiers, and a distributor earns an income from their sales and a percentage from the sales of those they have recruited as an incentive. MLM has been known to work, and these Top Network Marketing Companies are proof of that.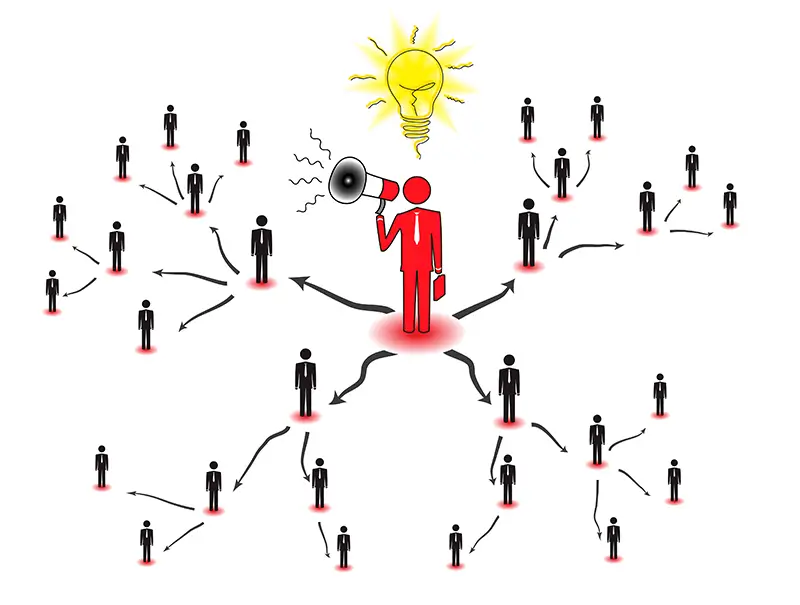 Common Terms Used In Multi-Level Marketing
Plan: This is a guide on all the ways you can make money through sales. It shows how you'll be compensated based on the number of people you've recruited.
Distributor: Most companies use this term to refer to the members instead of salespersons.
A Sponsor: This is the person who recruits another to a company/business.
Recruit: The person who a sponsor has recruited. A sponsor will earn from a recruit's sales as well.
Upline: This refers to all distributors above your sponsor in the recruitment hierarchy. The upline goes up to the head of sales. All distributors in this line earn a commission from the recruits below them.
Downline: These are your recruits and all the people your recruits have enrolled. You earn an income from the sales made by your downline.
Types of Multi-Level Marketing Business Models
There are three main types of MLM business models, and each follows a basic structure where participants fall in different levels and earning from their downline mostly up to two levels down.
Breakaway MLM Business Model
This is the most well-known model, and it follows a process where a team breaks away to form a new team after attaining a certain amount of success. Most large MLM's prefer this method as it has a reliable and sustainable structure. Within this model, the sales distributors are categorized into sales leaders and salespersons. Each category has different bonuses and percentage commissions paid to them.
It's possible to start as a salesperson and move up and earn more as you do. Once you are at a level where you qualify for a full bonus, you can break away to form your team. At this point, the only way to make money is by becoming a sales leader.
When you get to this level, you can get as many people as possible to create level one of your business. They're known as the baseline, and a large baseline helps you increase your commissions. You'll need to create a good marketing strategy to help you become more successful at this level.
The benefit of using this business model is that it's been around for a long time, and it has been proven reliable. It also offers a relatively high potential of earning.
Uni-Level MLM Business Model
This business model has many of the participants working on the entry or first level, and the focus is mainly placed on this level. You can have as many people as you can on your first level to earn a commission from their sales. The model is somewhat similar to the breakaway model in that there's no limit to your downline participants. However, you are limited to the level from which you can earn commission from.
The model has an infinity bonus where you earn between 1-4% more commissions from everyone within the organization. But you'll need to be in a large organization to make this bonus. Normally, you'll need to have ten or more upline distributors to fall into the infinity bonus earning category, which can prove to be difficult to achieve.
One major advantage of this model is its simplicity. It's easier to define it to newcomers. This can increase your chances of successfully recruiting others to join. In return, your income also grows.
Binary MLM Business Model
This is the most recent of all the MLM business models, and it's quite different from the others. It's based on 'legs' rather than 'levels.' It has two legs; the left and the right leg. A leg is the distributor line, and you'll receive payment from the volume generated from each leg.
The distributors build both legs, but compensation comes from only one leg. The leg with the lower volume is where you're paid. You'll need to ensure that both legs generate an equal volume for greater success. This issue makes it an important consideration when you're choosing a business model.
Using this model also has cap commissions to ensure that they don't pay out more than they've earned.
Final Thoughts
Multi-level marketing remains huge and popular even to this day. The good news is that they are subject to scrutiny and regulations from authorities more than ever. These are only the basics of MLM business models. Still, like any other business, you'll need to have a good marketing strategy and relentless effort and patience, but you'll eventually see the rewards.
You may also like: 4 Tips to Consider While Creating Your Marketing Plan for 2021