Click here to get this post in PDF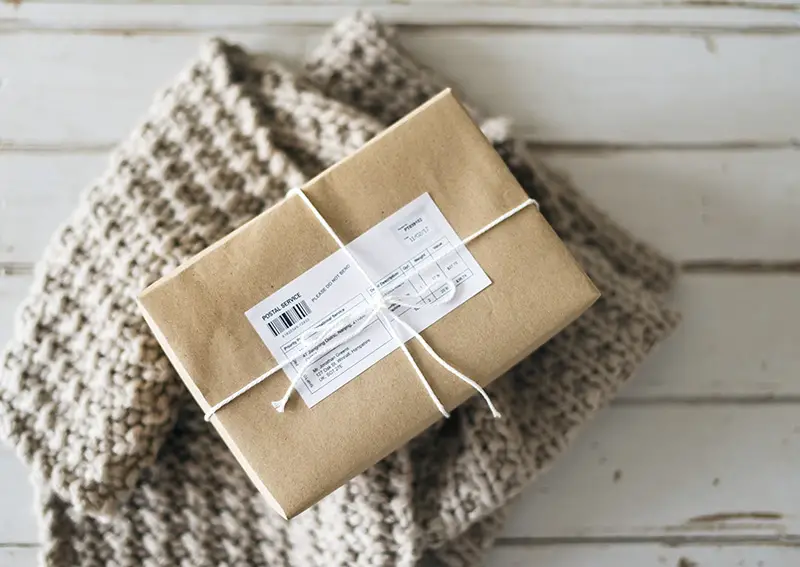 We have always heard the saying that you shouldn't judge a book by its cover. Unfortunately, this is what customers do when it comes to product packaging.
The packaging is important because it is an extension of the brand. The packaging has to stand out in order to attract customers and also highlight your story and values. It needs to be strong and sturdy to protect your products.
What do you want the brand to convey? Is it innovation or a sense of nostalgia? Comfort or excitement? Creating an emotional connection with the audience is good because it is going to increase customer loyalty. There is no better way of doing this than utilizing your packaging. How can you do this?
Keeping your target market in mind
As you design the packaging of the business, it is important to identify where the product is going to sell before you can even get started with the process. This is going to have a big impact on the overall design. Whether you are going to sell in-store or online is also going to affect the approach. Let's have a look at the in-store packaging:
You should keep the core values and ideals of the brand in line with the branding and packaging because it helps it become recognizable, along with helping customers know what product is inside and the brand.
Minimizing waste at every opportunity
Once you have identified the audience, move to the next step of packaging. One of the biggest challenges for new businesses is money. From staffing to technology, premises to insurance, you are most likely going to be left with less money to use for other areas of the business. But have you ever stopped and thought about how businesses can waste money on unnecessary product packaging?
More and more customers are becoming concerned about the environmental impact of their packaging, and this also includes materials being wasted. It is important for new businesses to find a way of addressing this within their operating strategy. They have to do it while still within their budget to make sure the customer is satisfied. Customers are growing dissatisfied with packaging, making it important for businesses to get things right.
The overall design and material are very important, but overambition can hinder the progress. It is important for businesses to try their best and limit the design and packaging costs so they can still have a good margin. Space is a challenge for most start-ups and small businesses, and it can be a good idea for them to invest in technology that is going to help keep the costs down. Plastic folding cartons can be a great way to display products with minimal waste.
A good choice is a BCS box-making machine especially for businesses offering a wide range of different-sized products. This way, they can create packaging for their products easily and quickly. The machine produces packaging on demand, and the business doesn't have to worry about storage or waste costs.
Material choice is important
Many businesses usually don't stop and consider the materials they are using for their packaging, but this could be harming their sales. There are many companies out there priding themselves on sustainability but shipping their products in huge plastic bags. This is the opposite of what they are saying.
More and more people are getting displeased with oversized packaging. The materials being used are also under scrutiny. It is important for brands to make sure their packaging aligns with their core values. When making purchasing decisions, consumers are starting to look at the eco-consciousness and the brand ideals of the company. 
This is why you should find recyclable and sustainable packaging solutions for your products. The ideal choices today are loose-fill chips and corrugated cardboard. They can be easily recycled and are compostable and biodegradable. They are made from non-hazardous materials and have a very small impact when they are disposed of.
Standing out from the crowd
If you want to encourage customers to buy products from you, then you have to offer them something unique and different. If you don't do this, they will keep sticking to the brand they know and love. The best way of getting started is to research your competition. What is common in your marketplace? Are there popular messages or colors that have worked for other companies or brands? When you know what you are up against, you can easily come up with a design that is going to help you stand out from them.
It is important for the business to consider the function and shape of the packaging. There is a reason why most packaging usually follows a given style. This is because companies need to maximize the functionality and usability while conforming to the existing expectation of the customers.
A good example is a sauce. It usually comes in a squeezy bottle because it will minimize waste; water is bought in bottles to make it easier for the customer to drink on the go; tea is found in bags to reduce mess, etc. Just because it has specific rules doesn't mean that they have to be followed when it comes to branding.
Design is about conveying the brand message to customers. This is like trying to explain the business in just three words. If you were asked to do that, how would you go about it? What are you going to say? This is a good approach to use when coming up with your packaging strategy.
There are many products out there, and it makes it easy for consumers to be overwhelmed when making purchasing decisions. They usually have little time to make the decision.
Think about the unboxing experience
There is a lot of things you have to consider as you design your packaging. You have to provide your customers with more value – like Birchbox offering usable drawers and boxes – to discounts and freebies. There is a lot more to packaging than just shipping and protective purposes. The customization of your packaging is also important because it can affect how customers see your brand.
From Instagram to YouTube, unboxing has become a big deal and it can help in boosting your customer experience while also improving satisfaction and loyalty. The good thing about this is it isn't that hard.
This is going to be a cost-effective form of marketing, and customers usually share what they consider excellent packaging on their social media channels. This is going to market your business because more and more people get to see your brand. Including little touches like product tips or branded papers is going to make your brand seem like a quality one. The customer sees that the brand cares, which is a very powerful marketing tool. Why not give this a try? You stand to lose nothing.
You may also like: Key Features of Effective Packaging