Click here to get this post in PDF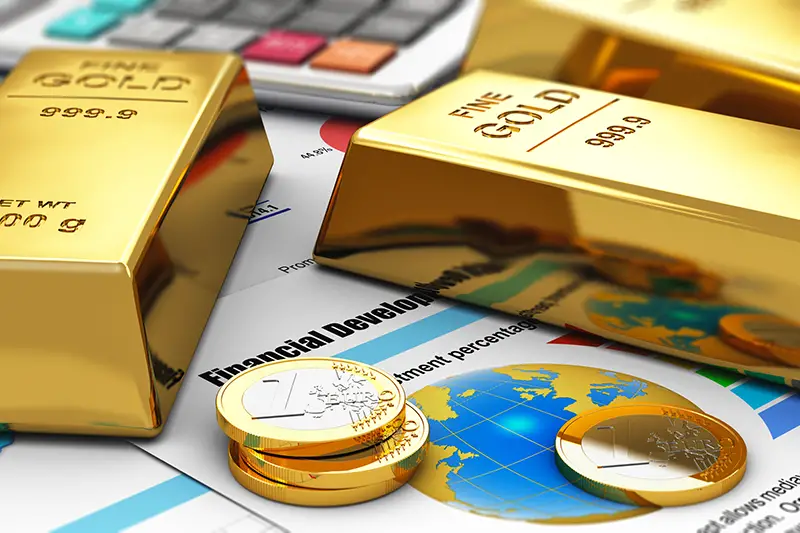 A gold investment IRA is an individual retirement account (IRA) that allows individuals to invest in physical gold. The account is held by a custodian and offers investors the opportunity to diversify their portfolios with the added security of owning precious metals. Investing in gold through a gold investment IRA has several benefits. It can act as a hedge against economic turmoil, provide portfolio diversification and help preserve capital over long periods of time. 
Top Things To Know About Gold Investment IRA
Here are some important facts you should know about the benefits of a gold investment IRA and how you can maximize them. 
Gold is a Safe Haven in Times of Financial Uncertainty
Gold has long been viewed as an investment that retains its value regardless of economic or political turmoil. In times of crisis, gold is often seen as a safe haven asset and can act as a hedge against stock market volatility. 
Diversify Your Portfolio
Investing in gold can help diversify your portfolio with an asset class that doesn't respond to traditional market forces. The price of gold isn't directly tied to the performance of stocks or bonds – so it can provide an additional layer of protection against losses in those other markets.
Tax Advantages
One major advantage to investing in a gold IRA is that you can defer taxes on your gold holdings until you take distributions. The money you invest in a gold IRA is free from taxation until it's withdrawn, meaning you can enjoy the full benefit of compounding interest and capital gains tax-free. 
Long-Term Investments
Gold has been used as currency for centuries, and its long-term value has held relatively steady over time. Investing in gold through an IRA allows investors to benefit from the security of a long-term investment without worrying about fluctuations in value due to economic or market trends. 
Easy To Manage
Unlike other types of IRAs, gold investments are much easier to manage and maintain. Custodians handle all account aspects, including asset storage and record keeping. 
Liquidity
Gold investments can also be liquidated relatively quickly for cash or other assets if needed. This flexibility is important in times of economic uncertainty when investors may need to access their funds quickly. 
Low Risk
Investing in gold through a gold investment IRA is generally less risky than investing directly in physical gold due to the security offered by the custodian. The likelihood of losses from theft or fraud is greatly reduced when dealing with a reputable custodian. 
Custodians Are Regulated
All gold IRA custodians must be approved by the IRS, meaning they're subject to regulation and oversight like any other financial institution. This protects investors from fraud and other potential risks associated with gold investments. 
Insurance
IRA custodians are typically insured against losses, meaning that they can protect your investments even in the event of disaster or theft. 
Potential For Appreciation
Gold has the potential to appreciate over time as its value increases in relation to currencies, stocks, bonds, and other assets. Investing in gold through an IRA can help maximize returns on your initial investment over the long term.
Investing in a gold investment IRA offers a safe haven for your retirement savings while allowing you to diversify your portfolio and protect it against market fluctuations. With so many benefits, it's easy to see why many people are turning to gold investment IRAs as part of their retirement planning. 
When considering a gold investment IRA, it's important to research and find a reputable custodian who will help you understand the process and make the best decisions for your financial future. Taking the time to carefully review all available options can ensure that you get the most out of your gold investment IRA. 
Disclaimer: This article is not intended to be a recommendation. The author is not responsible for any resulting actions of the company during your trading/investing experience.
You may also like: The Best Reasons Why You Should Invest in Gold
Image source: Depositphotos.com