Click here to get this post in PDF
Global power moves are strategies that focus on raising the profile and sales of your product on an international level. There is a school of thought that encourages a business to start small, build your brand then expand your customer base from national to global.
This is still a useful concept, in certain respects, because business growth involves a level of calculated risk in order to increase profit. It's still sensible to start small; however, your market doesn't have to be local. Social media platforms and the effective use of websites have changed the way customers engage with products and this positively impacts your future sales. It's generally known that the Internet has created a paradigm shift in how we shop; why then is this article stating the obvious?
The relationship between customer and business thrives on reciprocity. The desire for the product that is created in the mind of the customer needs to be met by the value added through its supply from the business. When there is a shift in one part of this equation then there must be an equal response on the other side for the balance of customer and supplier relations. Customers shop differently so business must respond to this change. Does your Twitter feed succinctly promote your goods / services? Are your Instagram posts more likely to highlight the visual features of what you do? What's the date of your last Facebook post?
It is useful to remind customers why your product is relevant. They require a genuine reason to give you their repeat business and social media helps to provide that reason.  The effective use of these promotional tools will help to incorporate what you have to offer into the lifestyle experiences of actual and potential customers by fulfilling a need or satisfying an aspiration.
Take for instance vacuum cleaners and handbags. People clean their homes so a vacuum cleaner that has specific technological features to make the cleaning process easier will make a regular chore less cumbersome. A handbag holds personal items for the convenience of the owner, however, a luxury branded and well- designed handbag is an item of desire because it makes the owner connect with the feeling of luxury associated with what is essentially – a bag. Needs and aspirations are human experiences. Global power moves will enable your business to reach this wider audience in real time. How so?
Immediately review how user friendly and sales orientated your website is. A customer newsletter or blog may prove useful and (depending on your product) it may not even be inappropriate to utilise quirky platforms such as Snapchat.
Put procedures in place to control the proper use of all social media concerning your business. Analyse the total customer experience up to the point of purchase with particular attention to how issues / complaints are reduced and satisfactorily resolved.
Attend industry trade shows, form and maintain mutually beneficial relationships and affiliate your brand with similar businesses. There is leverage in association as you will naturally differentiate yourself based on your unique selling point(s).
Stay true to the core values of your brand and authentically represent them in all aspects of your publicity and business dealings.
Thinking less local and more globally means seriously looking at the bigger vision. It's a strategic manifestation of how you intend to grow your business, increase profits and stay relevant in this time. Fulfilling the needs and meeting the aspirations of as wide a customer base as possible makes good business sense.
Also read: Smartest Ways To Expand Your Business
About the Author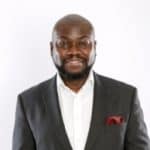 Malik Muhammad was raised and educated in Jamaica, read law in London and is the conceptualiser of The Empowerment Mastery System.
Malik enjoys vegan cooking, quad biking, jazz and yoga. He is an after dinner speaker, workshop facilitator and convenes international & corporate inspirational seminars.
Malik is the host of online talk show 'Reasoning Sessions' and specialises in sharing self-empowerment strategies with diverse and multi-faith audiences.