Click here to get this post in PDF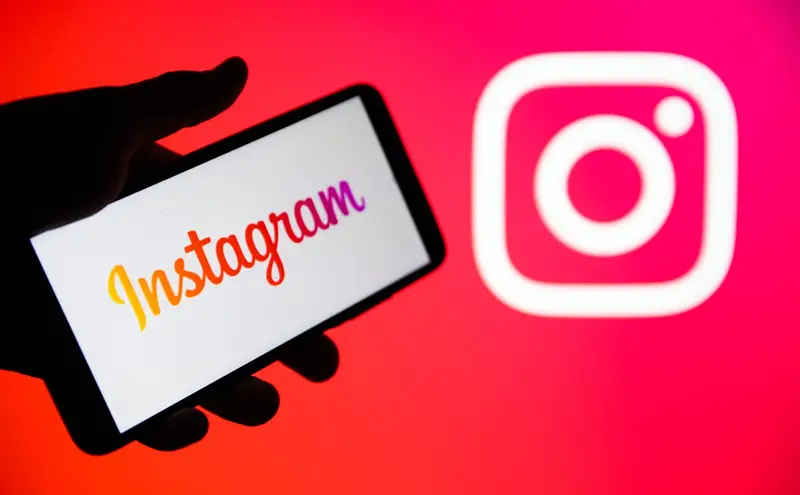 As the global marketplace and entertainment gradually moves to a model that can only be described as 'social media centric', Instagram is one of the social media platforms at the forefront of the internet-based business revolution. People use platforms like Instagram more today than ever before. Instagram has skyrocketed in popularity ever since its launch in 2010, and its recent acquisition into the Metaverse has only acted as a catalyst for the IG lifestyle. And the platform has maintained this stable growth by continuously adding new features throughout its life cycle. Even though it started off as just a photo posting platform, features like group uploads, videos and reels have worked wonders in acquiring new users and attracting traffic from other websites.
One of these features that Instagram users are used to is something called 'Instagram Live". Launched in 2016, the feature allows creators to talk and interact real-time with their followers. As the feature developed, co-hosting was also introduced, allowing multiple people to go live at once within the same screen- allowing better collaboration between creators and businesses. In any case, the trust that creators can create with their audience acts as the base for a solid relationship which is an essential part of creating a successful brand.
Benefits of Getting More IG Live Views
1. More profile traffic:
Think of it like this, how do you generally find new creators and fun profiles to follow when you are on Instagram? You will usually stumble upon posts with more likes or streams with a lot of viewers and explore more into the type of content the creator posts.
2. Increase visibility:
It is clear to anyone who has ever used the IG app that the software runs on some heavy-duty codes and algorithms. This algorithm is ever-changing and has the potential to make trends out of thin air. Having more interactions on your content in the form of likes, comments and views helps you get noticed by the algorithm and increases the probability of showing up on people's 'explore' page more often.
3. Increase credibility:
If more people are viewing your Live video, the information you give out during your time on air is more noticed and gains more traction. People tend to believe in information that other people believe in, and that gives you an advantage when you have quality Instagram live views.
Now that we know how getting more views on your IG Live could help your profile and your business, we will get into a few expert suggested hacks to get more views on the platform. But before that, always remember that quality content is key, and there are various ways to increase views on your live. Some of the easiest ways to get more views include buying them from a third-party vendor. But if you do not choose a trustworthy site with expert and peer recommendations, you are setting yourself up for a ban. The tips we discuss below do not include any paid options, as we wanted to get into organic reach first. So, let us get into it!
Building More Audience for Your Instagram Live:
1. Start off with a bang
If you are running a new account and just starting out within the metaverse, making an instant splash within the IG platform is always a great idea. Start out with your best live ideas. Figure out what the audience you target usually watches and what the most watched Live videos within that category are. Once you have all of that figured out, it should be pretty easy for you to figure out how to start off with a bang!
2. Encourage people to spread the word around
One of the best and most common methods to organically increase video/ live reach is to ask existing viewers to spread the word around. This form of Instragram marketing is often called peer referrals. They are exclusively effective since the average social media user is more likely to believe in referrals from their peers, making them more likely to click through to the Live. 
3. Have Frequent Question and Answer (QnA) Sessions:
As you go live more often and hand out more information, it is very important to keep getting better with your content. And the only fail-safe method to do that is by taking reviews from people who look at your videos from the other side. Q&A sessions help you gauge how your audience currently feels about your content. Encourage feedback within your videos to find out what your Lives currently lack and how you can make them better. Q&A sessions also massively help build interaction, allowing your audience to communicate with you directly. This increases your interaction count, which places you on the explore page, and helps you build a community around your channel.
4. Create anticipation:
Before you go live with your profile, it is super important to market or promote your Live to your target audience constantly. Use strong punch lines and host giveaways to build anticipation within the community. This will bring in more followers and invoke the feeling of anticipation within your existing follower base. 
5. Use Analytics tools
One of the best ways to constantly improve your content on IG is to figure out how they are performing and build upon that performance. Instagram's built-in Analytics tools not only let you track how your Live did throughout its duration, but also help you recognize the optimized time to go live for your target audience. The tool also lets you differentiate between loyal viewers and new viewers and target one or the other for your next Live session. 
Final Words
One of the best things our experts recommend to keep your Live performance up is to keep the creativity going and constantly experiment. If you are a business with a team of strong social media experts behind you, get them involved in the build-up process. Always take a moment to reflect on your goals for a specific live, and remember to keep it engaging!
You may also like: 8 Ways To Creatively Grow Your Instagram Followers In 2023