Click here to get this post in PDF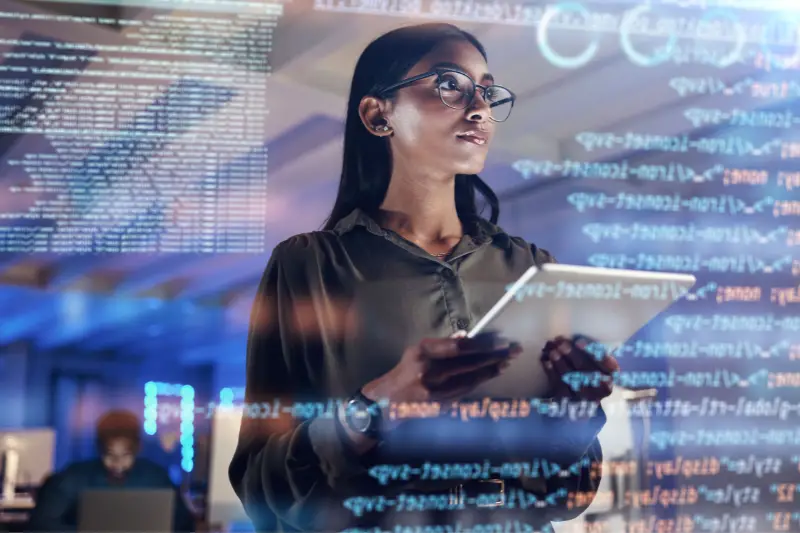 Introduction
In the modern work spectrum, productivity services have become indispensable. These services encompass various tools and solutions designed to enhance efficiency, streamline processes, and maximize output in various professional settings. 
In essence, productivity services refer to software applications, digital platforms, and technological innovations that aid individuals and organizations in managing tasks, collaborating, and achieving goals.
The significance of productivity services cannot be overstated. They have a profound impact on businesses, enabling them to stay competitive in a rapidly evolving market. With the advent of remote work, the need for efficient collaboration tools has surged, and productivity services have risen to meet this demand. Moreover, productivity services empower individuals better to manage their time, resources, and responsibilities, ultimately improving work-life balance and personal satisfaction.
The purpose of this presentation/report is to delve into the future of productivity services, explore emerging trends and innovations that are reshaping the landscape. By understanding these developments, businesses and individuals can harness the full potential of productivity services to adapt, thrive, and innovate in the digital age.
Current State of Productivity Services
The current state of productivity services is marked by a diverse range of existing tools and applications designed to enhance efficiency and effectiveness in various aspects of work and life. 
These tools encompass a wide spectrum, from traditional office suites like Microsoft Office to cloud-based collaboration platforms such as Google Workspace. They have become integral to modern workflows, enabling seamless document creation, communication, and project management.
In the market landscape, productivity service providers are constantly evolving to meet the changing needs of users. Competition is fierce, with established giants vying for market dominance and startups introducing innovative solutions. 
The proliferation of software as a service (SaaS) models has democratized access, making advanced productivity tools accessible to businesses of all sizes.
However, these services have their fair share of challenges and limitations. One common issue is the overwhelming volume of tools available, which can lead to tool fatigue and inefficiency.
This is where an online accountability coach can be beneficial, as they can help you navigate through the plethora of options and keep you on track with your goals. Integration and compatibility issues also persist, hindering seamless workflows. 
Moreover, concerns regarding data security and privacy have become paramount in an age of increasing cyber threats. An accountability coach can also play a vital role in this aspect by ensuring that you are utilizing secure tools and practices. 
Understanding these challenges, with the support of an accountability coach, is essential to navigating the evolving landscape of productivity services effectively.
Emerging Trends in Productivity Services
In the ever-evolving landscape of productivity services, several trends are reshaping the way we work and collaborate. Here are the key trends to watch out for:
A. Remote Work and Collaboration:
Rise of Remote Work: The global pandemic accelerated the adoption of remote work, making it a permanent fixture in many industries. Productivity services are now adapting to cater to remote teams, enabling seamless communication and task management across distances.
Collaboration Tools: With the rise of remote work, collaboration tools have become indispensable. Platforms like Slack, Microsoft Teams, and Zoom are integrating more features, creating virtual workspaces that facilitate teamwork and project management.
Virtual Teams and Augmented Reality: Virtual teams are on the rise, and augmented reality (AR) is becoming a game-changer. AR-enhanced productivity apps are transforming how teams collaborate, allowing for immersive experiences and virtual meetings that bridge geographical gaps.
B. Artificial Intelligence and Automation:
AI-Powered Productivity Tools: AI is revolutionizing productivity services. Chatbots, AI-driven analytics, and intelligent assistants are helping users make data-driven decisions, automate repetitive tasks, and enhance overall efficiency.
Automation of Routine Tasks: Automation is streamlining workflows. From email categorization to report generation, productivity tools are increasingly taking over mundane tasks, allowing users to focus on more strategic and creative endeavors.
C. Personalization and Customization:
Tailoring Productivity Services to Individual Needs: Productivity services are moving toward greater personalization. They analyze user behavior and preferences to offer customized recommendations, task prioritization, and content organization.
User-Centric Design: User-centric design principles are shaping the development of productivity tools. User feedback and usability studies are driving improvements to ensure that these services are intuitive, accessible, and align with individual workflows.
D. Integration and Ecosystems:
Seamless Integration of Tools: Productivity tools are increasingly designed to work seamlessly together. Integration between apps and platforms is enhancing the flow of information and tasks, reducing the need to switch between different interfaces.
Unified Productivity Ecosystems: Companies are creating unified ecosystems where users can access a suite of productivity tools from a single platform. This simplifies user experiences, reduces friction, and boosts overall productivity.
E. Security and Privacy:
Data Protection and Privacy Concerns: As productivity services handle sensitive data, data protection and privacy concerns are paramount. Users are demanding robust security measures to safeguard their information from cyber threats and breaches.
Enhanced Security Measures: To address these concerns, productivity services are implementing advanced security features such as end-to-end encryption, multi-factor authentication, and data access controls, assuring users of their data's safety.
Future Challenges and Opportunities
A. Potential Roadblocks to Adoption
1. Resistance to Change: One of the primary challenges in the future of productivity services is the resistance to change. People and organizations often get comfortable with their existing tools and workflows. Transitioning to new productivity services may face resistance from employees who are accustomed to traditional methods. Overcoming this resistance requires effective change management strategies, clear communication, and demonstrating the tangible benefits of the new services.
2. Infrastructure Constraints: Another potential roadblock is infrastructure constraints. Some regions or organizations may lack the necessary technological infrastructure to fully leverage advanced productivity services. This could include issues like unreliable internet connectivity, outdated hardware, or inadequate cybersecurity measures. Addressing these constraints will be crucial to ensuring equitable access to productivity innovations.
B. Opportunities for Growth
1. Market Expansion: Despite challenges, there are significant opportunities for growth in the productivity services market. As more industries and sectors embrace digital transformation, the market for innovative productivity tools is poised to expand. Companies that can tailor their offerings to specific niches or emerging markets have the potential for substantial growth.
2. Enhanced Productivity and Efficiency: The core promise of productivity services is to enhance efficiency and effectiveness. Businesses that adopt and integrate these tools effectively can gain a competitive edge. Enhanced productivity not only leads to cost savings but also enables organizations to deliver better products and services, improving customer satisfaction and long-term success.
Conclusion
In conclusion, this exploration of the future of productivity services highlights several key takeaways. 
Firstly, productivity services are evolving rapidly, driven by technological advancements and changing work dynamics. The emergence of remote work, AI-powered tools, and personalized solutions has the potential to revolutionize how we work and collaborate. However, this evolution also brings challenges, such as data security concerns and the need for seamless integration. 
In the future, productivity services will play an increasingly pivotal role in shaping how businesses operate and individuals manage their workloads. To harness the benefits of these innovations, businesses and individuals must take proactive steps to adapt and embrace the changing landscape. This calls for a commitment to ongoing learning, investment in cutting-edge tools, and a mindset open to innovation and improvement. 
The future of productivity services is promising, but success will require active engagement and adaptability from all stakeholders.
You may also like: 5 Tech Innovations That Can Give Your Small Business a Competitive Edge
Image source: stock.adobe.com