Click here to get this post in PDF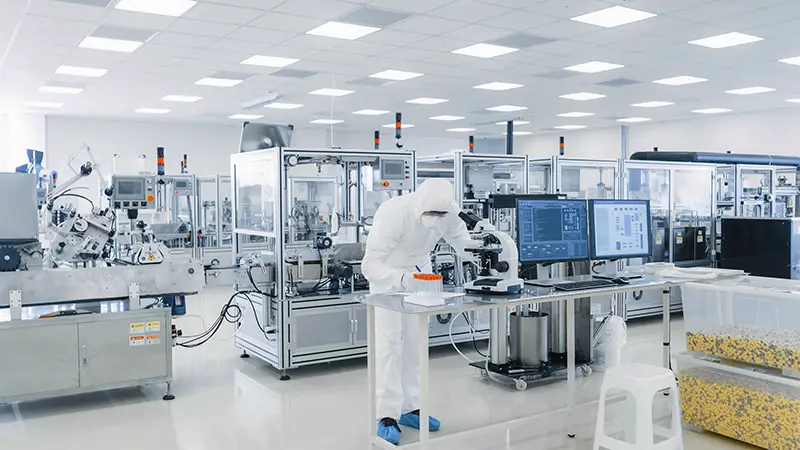 Manufacturing is an ever-changing industry, and the future looks brighter than ever. With new technology and advances in production methods, manufacturers can produce more goods at lower costs.
This is good news for consumers who will benefit from lower prices. But what does the future of manufacturing hold?
Here are a few things to expect:
The rise of 3D printing technology and its impact on manufacturing
The rise of 3D printing technology has revolutionized the manufacturing industry.
Once considered a solely industrial-based process, 3D printing has given individuals the power to design and create complex objects from the comfort of their own homes. By using filaments made from plastic, vinyl, or metal as building blocks, 3D printers are able to produce both simple and intricate items quickly and cost-effectively.
This technology can be used for anything from engineering parts for a robotics project to prototypes for consumer products. In addition to being more affordable than traditional manufacturing methods, 3D printing eliminates much of the waste associated with traditional processes since the only material wasted is what is actually used in the construction process.
As a result, many companies are now investing in this technology – including giants such as Ford and Boeing –to remain competitive while reducing their carbon footprint.
Clearly, 3D printing technology profoundly impacts manufacturing today and will continue to do so as it evolves. In addition, Industrial Automation Solutions can help modernize production by utilizing devices and equipment that require minimal human interaction, which is the ideal method for manufacturing companies that utilize repeatable daily operations.
The increasing demand for sustainable and eco-friendly products
In the past decade, there has been an increasing demand for sustainable and eco-friendly products, from lightweight organic clothing to biodegradable containers. This trend is driven in part by growing awareness about the environmental damage caused by current production processes.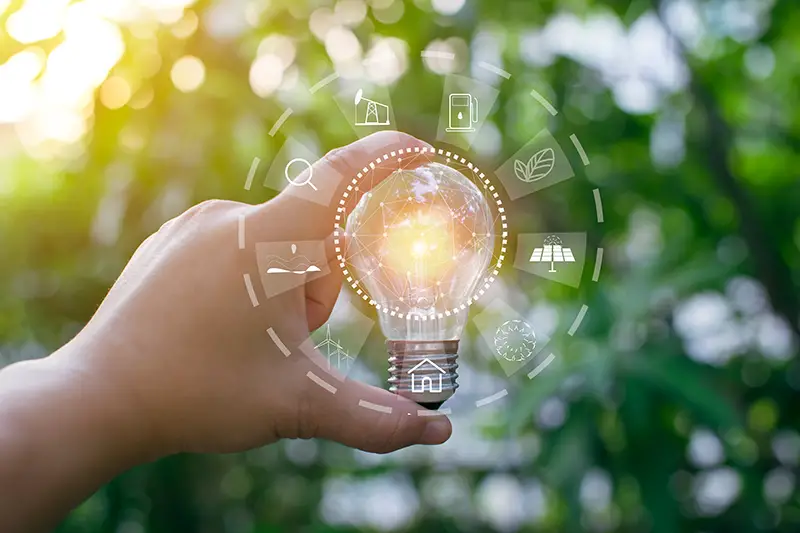 Companies that fail to switch to more sustainable practices risk falling behind their competitors as public perception shifts toward conscientious businesses that strive to minimize their impact on the world.
Consumers increasingly take charge of their purchasing decisions and hold brands accountable financially and ethically.
As a result, more businesses are competing to produce items with minimal emissions and waste, along with maximum efficiency and recycling potential. Going green has become a priority for companies hoping to remain competitive in today's socially conscious marketplaces and a common practice among environmentally-minded buyers across all demographics.
The global movement towards sustainability is being propelled forward by a combination of corporate innovation and consumer demand and looks likely to remain an important industry trend going forward.
The need for more skilled workers in the manufacturing industry
Manufacturing plays a critical role in our economy, providing jobs and producing essential goods.
However, the industry is struggling to keep up with demand due to an ongoing shortage of skilled workers.
This lack of talent has become so severe that some manufacturers have been forced to limit production or refuse new orders. The need for more qualified employees is especially evident in complex computer programming and automated systems management tasks.
While some companies have turned to automation and robotics to bridge the gap, these solutions require extensive costs and cannot replicate the accuracy of skilled human labor.
To remain competitive and successful, manufacturing organizations must find qualified professionals who can operate their machines, produce high-level parts, maintain equipment longevity, and manage supply chains effectively.
With increased investment in education and training programs, manufacturers will be able to meet customers' demands while providing secure positions for skilled workers in the industry.
​It is clear that there is a significant need for these talents for manufacturers to stay afloat and remain profitable. It is time for organizations across all levels of government, educational institutions, and industries to step up and ensure that qualified personnel is available; to fill this critical gap.
Only then can manufacturers once again operate at full capacity and provide quality goods with reliable turnaround times.
By dedicating resources towards training individuals in advanced industrial techniques such as lean process optimization, workers will be equipped with the necessary skills required in today's highly-specialized manufacturing environment.
Skilled labor is beneficial not only for employers but also for economies as a whole by providing meaningful employment opportunities for members of society who otherwise may not be able to find work that pays a fair wage. In conclusion, if we want manufacturing firms to succeed, we must invest in finding qualified employees or else risk major social and financial repercussions down the line.

Infographic provided by Atlantic Pacific Equipment, Inc., an industry expert scaffolding supplier
How ERP can help in adapting the to future of Manufacturing
Enterprise resource planning (ERP) systems are designed to help businesses manage and control their resources by integrating various functions into a single, cohesive platform.
This can include everything from financials and HR to manufacturing and supply chain management. By streamlining these important processes, ERP can help businesses become more efficient and adaptive, allowing them to respond to changing market conditions quickly.
In the context of the current manufacturing industry landscape, this means that logistics ERP can help organizations become more agile in terms of their production capabilities. It can also help them better manage their resources — including their workforce — so that they are able to meet customer demand without sacrificing quality or efficiency.
ERP can provide critical insights into production performance and help identify areas where improvements can be made. Additionally, it can automate many tasks that would traditionally be done manually, such as inventory management and order tracking.
This allows businesses to focus on more strategic initiatives that will help them stay ahead of the competition. In short, ERP is an essential tool for manufacturers looking to stay competitive in a rapidly-evolving marketplace.
The trend toward automation and robotics in manufacturing
In recent years, there has been an explosion of interest in how automation and robotics can revolutionize manufacturing, from simple assembly line building to complex deliverers of products.
Automation and robotics come with a promise of increased efficiency and accuracy, often replacing manual labor in areas that require precision engineering or a decrease in the cost of production due to not needing any human labor.
On the downside, this technology also carries with it the possibility for job displacement and even elimination as robots increasingly can do many tasks that humans traditionally handled.
The trend towards automation and robotics will no doubt result in major changes for the industry, both good and bad. For example, automating certain processes can mean less risk for operators while allowing more efficient production lines with accurate output. This could be beneficial both to manufacturers and their customers alike.
At the same time, it could lead to an erosion of human employment opportunities that are hard – if not impossible – to compensate for, given current economic conditions.
We may just have yet experienced the full implications of such technological advances, but one thing is certain: Automation and robotics are here to stay and will continue having a major impact on manufacturing going forward.
You may also like: How Augmented Reality Can be Applied in Manufacturing
Image source: Shutterstock.com