Click here to get this post in PDF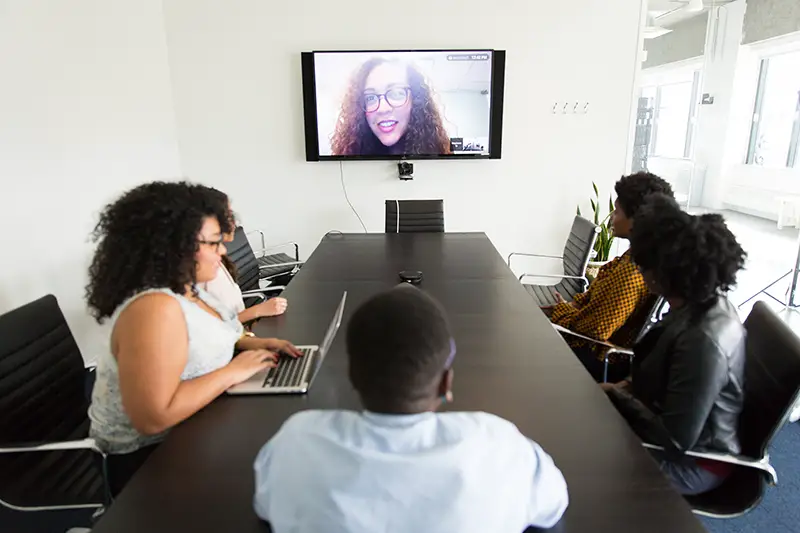 The worker shortage in the US is growing at an alarming rate. While quit rates improved from 3% in December 2021 to 2.8% in January 2022, hiring new people has been exceedingly difficult. For example, in January of this year, there were 11.3 million job openings in the US, but not enough workers to fill them. This was a record high number for worker shortage; the previous peak was 11.1 million, set in July 2021.
Businesses are feeling the effects of this shortage in a variety of ways. The pool of available workers has narrowed in recent years due to a combination of factors, including an aging workforce and increased competition for skilled labor. Businesses of all sizes and industries are dealing with worker shortages in one form or another. However, there's still hope.
The solution is not to find more workers but to use technology to make your existing workforce more efficient and productive. In doing so, you don't have to worry about worker shortages and can carry on with your business as usual, and maybe even better.
Here are four ways your business can use technology to deal with the growing worker shortages. Investing in technology for these areas will also improve efficiency and productivity at the workplace and for your business. 
#1 Virtual Employees
One way that businesses can deal with their worker shortage is by using virtual employees. Virtual employees can be used to fill positions that require specialized skills or experience that may be difficult to find in the local area. In addition, these types of employees may be able to perform work from home, which can help businesses avoid paying for office space, equipment, and utilities.
So, for example, you need a receptionist to schedule appointments, manage phone calls and call routing, handle incoming calls, etc. You can get a digital or virtual receptionist for this role. You don't have to look for a new receptionist that way. So, it shouldn't matter whether the job market has capable receptionists or not. 
The average receptionist salary in the US is around $25,000 per year. So, when integrating a digital receptionist or hiring a virtual one, you can also save a lot of that money.
#2 Pre-Recorded Video Classes for Employee Training
Pre-recorded video classes have many benefits for businesses. They're super easy to use. All your employees have to do is log in online and watch the class when it's convenient for them. They're also cost-effective since you only pay once for the class, but everyone can access it whenever they need it.
With this type of employee, you'll be able to streamline your employee training process and save yourself time and energy. Most importantly, you don't have to hire trainers or specialists to train employees. You can simply ask your recruits to watch these video lectures, test them on those topics, and see how much they've learned. It's like taking MOOCs or attending a Masterclass.
#3 Data Analysis for Improved Decision-Making 
By using tools like data analytics, businesses can make smarter decisions about their staffing needs. They can see where they're short on workers and what positions are most needed, then adjust accordingly based on those findings. This helps them keep costs down while focusing on where they need the most help at any given time—whether it's an influx of new clients or an upcoming holiday season that requires more time off than usual.
Another way big data and data analysis can help is by reducing the need for top-level decision-makers. As the company's boss, if you know how to use data analysis for better decision-making, you need not hire analysts to do the same task. You and your programming or IT team, along with a couple of advisors or company directors, will be enough to handle important financial and company decisions. 
#4 Remote Work Monitoring Apps
Remote work monitoring apps allow employers to keep tabs on their workers without needing to have them in the office. These apps allow employers to see when employees are logging in and out of their computers, how much time they spend on their computers, and even what they're doing while they're there.
This helps ensure that employees are working in a way that aligns with their job descriptions. It also helps ensure that no one is taking advantage of the system by spending less time than they should be at work or doing something other than their job during work hours.
These apps are ideal for when you're hiring freelancers and paying them by the hour. Using the monitoring apps, you can see whether or not they're working or just passing the time and increasing their bill. 
Once you're done implementing these technologies, you can move on to other types of tech like automation or IoT. For now, however, these four should suffice and help you overcome the employee shortage. 
You may also like: Why Automation is the Biggest Management Trend in 2022
Image source: Unsplash.com