Click here to get this post in PDF
Cloud technologies are at the height of fashion: we are already working in the cloud, we store vacation photos in the cloud, and soon, apparently, we will also play in the cloud. Run any games on any device, forget about inaccessible console exclusives and expensive computer hardware. On the one hand, it sounds pretty damn cool. On the other hand, it raises a lot of questions. How does it all work?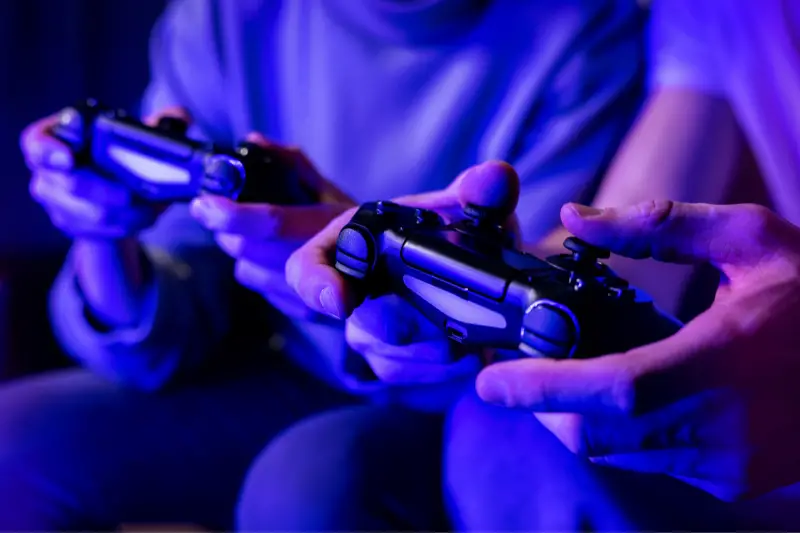 The essence of cloud technologies from 3d animation studio is that all heavy computations take place on remote hardware, in the same "cloud", and the user gets only the final result. About console gaming, this means that the gamer launches on his computer, not the game itself, but only the broadcast of the game: all the graphics and sound somewhere in a distant data center is calculated by a powerful computer, which receives control commands from the user, and returns it, in fact, the game process.
The benefits
Ideally, such a scheme allows you to play any games on any device, if you have a screen, a gamepad, and Internet access. A low-power office PC, a smart TV, and a smartphone will do fine – anything that can play video over the network. For players, this instantly solves the problems of software and hardware incompatibility, makes any games available anytime and anywhere, and in the case of a subscription distribution model, at the same time eliminates the need to buy a pig in a poke for 5,000 rubles. For the publisher – it allows you to sell games as a service, tightly and for a long time putting customers on the digital needle. Everyone is happy. But that's the ideal.
In reality, this requires powerful animation services and generally good distributed capacities, as well as thick Internet channels with unlimited tariffs. Even small lags, control delays of tens of milliseconds make the most dynamic projects completely unplayable. This is especially critical in fighting games and other e-sports disciplines that are geared towards quick reactions. And even without that: who wants to play if the picture is constantly twitching and crumbles into squares, and the sound runs ahead of the image?
Well, don't forget about such important things as humane monetization and good content. In the case of cloud gaming, piracy will not work, and not everyone wants to pay for access to the half-empty library of last year's indie hits. Therefore, not in every region, the launch of cloud services is interesting for a sufficient number of players and is beneficial for publishers. Therefore, in the CIS countries, and indeed in most of the world, not a single major service officially works. This does not mean that you cannot play, but you need to have a smart VPN, a foreign PayPal account and generally be ready for some tricks.
The best opportunity for the gameplay
We will assume that we have finished with general words. Let's see what Google Stadia, Microsoft xCloud, and PlayStation now offer us. Initially, this material was planned to include a story about alternative services: Playkey, Shadow, LiquidSky, Loudplay, GeForce Now, and others. But it just so happened that gaming services are either too expensive, or very bad, or already dead, or all at once – it's too early for them to compete with titans like Google, Sony, and Microsoft. Perhaps we will discuss them another time, in a separate article.
Also read: Best  Gaming PC Under $500
The calculations will be carried out by computers personally allocated to each user with some transcendental performance of 10.7 teraflops. In comparison, the most powerful console of the current generation, the Xbox One X, has 6 teraflops. Full HD and 30 frames per second will be available at 15 megabits per second. In the presence of an Internet channel with a bandwidth of 30 megabits per second, the developers promise to provide gaming in 4K at 60 frames per second, HDR support, 5.1 surround sound, and with minimal delays. In the future, these numbers should grow to 8K and 120 fps.
Conclusions
So what do we have in terms of cloud gaming today? In fact, not so little. PlayStation Now is doing well in the US, Europe, and Japan. Microsoft Project xCloud is undergoing closed testing and is heading towards open beta at full speed. Google is optimistic about its Stadia, which will hit its first users in November. Small streaming services are not only multiplying like mushrooms after rain, but their number has already exceeded a dozen for a long time and, it seems, will continue to grow. Yes, there are still a lot of problems: control delays, lags, graphic artifacts, imperfect distribution models, regional restrictions … But the future belongs to cloud services. I'm sure that soon starting a game on a laptop, continuing on a smartphone, and finishing on a TV will be as easy as editing a text file in Google Docs. A new era is already beginning.
You may also like: 2020 Report Reveals How Enterprises are Using the Public Cloud
Image source: stock.adobe.com