Click here to get this post in PDF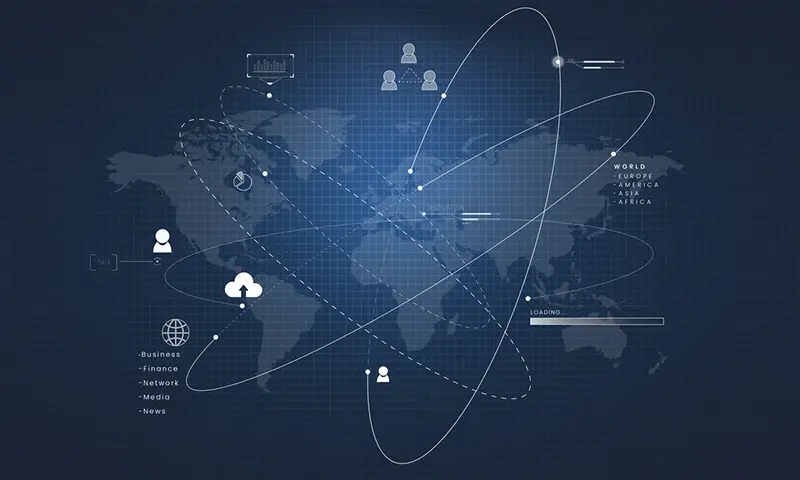 While the concept of cloud native development has been around for at least a decade, there is a sense that the approach has well and truly been embraced by the IT and application development industries in the last few years. With the current global situation with the pandemic and tough economic times likely to follow for a while, it is natural that businesses will be looking for the most cost-efficient, scalable solutions for application development going forward. This makes the use of the public cloud even more important for IT and development teams.
To learn more about how the industry is utilising the public cloud, digital transformation consultancy Contino recently conducted a survey of 250 IT decision-makers in large enterprise organisations with over 5,000 employees each, across the major regions of Europe, USA and APAC.
For your convenience, the rest of this article below takes a deeper insight and summarises the key findings of Contino's 2020 cloud research report.
Most enterprises are already using the public cloud, however, it isn't being used business-wide
Contino found that almost 80% of the enterprises they surveyed are utilising the public cloud in one capacity or another. Around half of the businesses surveyed are utilising a hybrid cloud, 22% of them are using a single private cloud, 20% are using a multi-cloud solution, 7% are using the public cloud and only 1% are using only on-premises solutions.
That said, there is still a lot of room for improvement when it comes to utilising the public cloud across the entire business. Contino found that only 13% of businesses that they surveyed have a full-fledged public cloud program. Most of the respondents (around 42%) have multiple apps or projects deployed in the cloud. A large proportion of them (24%) are still in the proof-of-concept stage, while 18% have not yet progressed beyond the initial planning stages.
Security and compliance are the major blockers to adoption of the public cloud
It appears that despite being around for over a decade, the public cloud and the associated cloud native developmental practices that it enables, still face resistance from within organisations due to concerns about security, control and compliance.
In Contino's survey, 48% of IT decision-makers said that their biggest barrier to using the cloud was security concerns within their organisation. 37% cited compliance as the main blocker.
These aren't the only barriers, of course. Organisations looking to utilise the public cloud often face the challenge of a skill gap within their dev teams. Another major challenge is the cost to purchase cloud-native operating models. 29-32% of the respondents in the survey stated that cloud-native operating models simply did not work with their existing IT investments. One can imagine how this could be a significant barrier to get in buy-in from the C-suite of an organisation for additional investment into IT.
IT decision-makers are concerned about getting locked into contracts with vendors
This may not come as much of a surprise, but IT departments are keen not to get locked into long contracts that restrict them to a particular vendor. In the survey, 63% of the respondents were 'somewhat' or 'very much' afraid of committing to long term deals when it comes to the cloud.
Only 23% of the respondents said that they are not afraid of being locked into contracts related to the cloud, and a small percentage (5%) said they have no fear at all.
However, as Contino themselves pointed out in their survey, it is encouraging to see that at least 77% of businesses are utilising the cloud in one form or another, which suggests that the benefits of doing so far outweigh any potential security or compliance concerns.
Agility, scalability and efficiency are seen as the top technical benefits of the public cloud
99% of the respondents that had used the public cloud said that they enjoyed a significant technical benefit in doing so versus using on-premises solutions. The main benefits that were repeatedly cited were agility, scalability and efficiency.
This should come as no surprise to anyone familiar with cloud-native development. The containerised nature of applications means that individual modules can be modified and iterated upon, based on customer insights or feedback, in a much more agile and efficient way compared to a more traditional, monolithic development structure or a linear philosophy such as waterfall.
One of the great things about using the public cloud is that organisations only have to pay for the resources they utilise; and when their operations begin to scale, cloud providers are able to provide some great economies of scale, enabling them to have access to top-class infrastructure and tech at a fraction of the cost compared to if they were to go with an on-premises solution.
You may also like: Features You Need in Cloud ERP for the Manufacturing Industry
Image saource: Rawpixels.com