Click here to get this post in PDF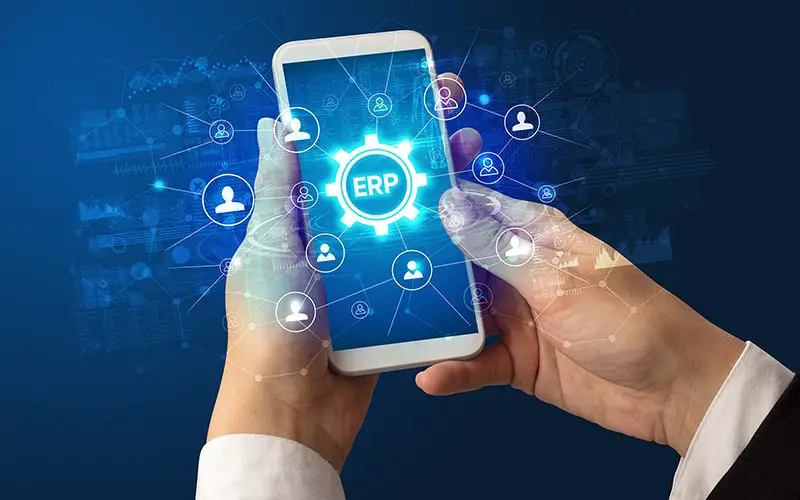 Manufacturing is considered the bedrock of a modern economy. It has been shown to improve innovation and prosperity as there is a constant striving for better products and processes while reducing costs. 
The rapid race for innovation and cost reduction has forced manufacturers to look at ways to keep up. Cloud technology has come to the rescue in the form of Cloud ERP software. As manufacturing is getting disrupted constantly, Cloud ERP helps more here.
All the Tools in the Kit
Enterprise resource planning software was only used initially in the IT industry to track and manage all of the resources that go into product/project development. Its usefulness has found its way into other industries too now, with the addition of cloud technology for greater efficiency and operability. 
Manufacturers must look at the availability of certain features in their ERP software choices before finalising it.
Production Management
Manufacturing is all about production, so cloud ERP software for manufacturing must focus greatly on its management. Modern software goes beyond just accounting to include tools for capacity, scheduling, planning, time-tracking, and labour management. 
It can also handle the management of equipment and the shop floor. For the best results, it can be integrated into the larger management system for seamless connectivity and synchronisation of many aspects of the organisation with production.
Materials Management
Manufacturing needs raw materials to start with, so the materials management feature comes into play. Manually keeping track of all aspects of material procurement like quantity acquired, vendor, storage, the quantity used and remaining, Bill of material, etc. is cumbersome and prone to error.
ERP software can do all that and more as it will automate the tasks and require very little input from the user. Furthermore, it can provide complete analysis and reports of all relevant factors whenever required, including real-time. This improves materials management tremendously while reducing wastage. 
Money Management
Finance management draws a lot of resources from a company because of its importance. There are many directions of cash flow and many variables that influence it. Keeping track of them manually is tedious and very labour intensive and highly prone to errors. 
ERP software can track and update all of the cash flows as they happen without errors. Such automation removes the need for labour for this task, specifically, further saving on expenses. It can be easily integrated with other components of the organisation's system for full-fledged financial control.
Inventory and Supply Chain Management
Finished products get inventoried, and they must be managed well for effective sales. Factors like the quantity of goods held, location of the warehouse, number of orders being fulfilled, number of returns, any damages while in storage or shipping, etc. all can be managed by a cloud ERP software in real-time. 
It can even be integrated with supply chain management software to improve tracking, along with material management tools. This is especially useful for companies directly engaged in eCommerce, as it can be easily integrated with its management software to give finer control over it.
Manufacturing is an ever-evolving aspect of economies. Cloud ERP's impacts will increase as technology improves, making it a necessity for manufacturers. 
Also read: How ERP-CRM Integration Can Boost Revenue
Image Source: Shutterstock.com