Click here to get this post in PDF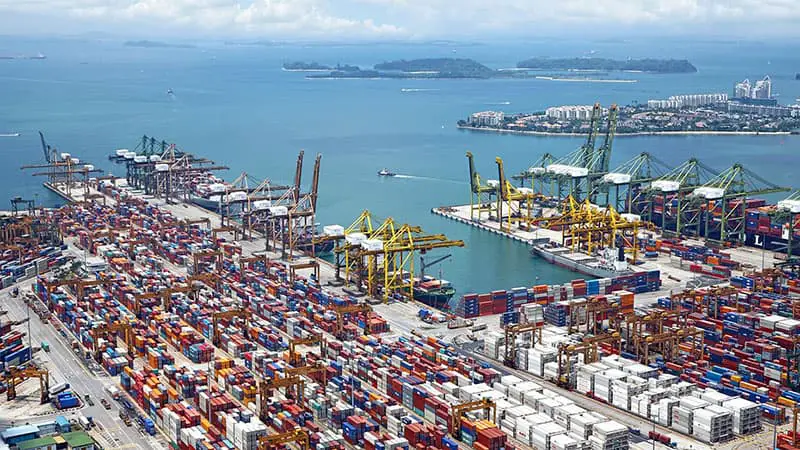 Do you know how freight broker factoring can help solve all your cash flow issues? Cash flow is one of the most common problems business owners from all industries face. However, this is especially rampant in freight brokerage firms because clients usually pay within 30, 60, or 90 days. Customers pay on these terms for the benefit of their own cash flow. Freight brokers usually don't have a choice but to agree or lose business.
As a freight broker, you have transportation carriers dealing with their own cash flow issues and demands. They don't have the luxury to wait for 30 to 90 days to get paid, so you want to pay them as soon as possible if you want to continue working with them. As the intermediary, you stand in the middle of both parties – customers and carriers – and make sure they're both satisfied.
This can be tough, considering you also have to deal with cash flow issues of your own. Luckily, freight broker factoring helps freight broker firms bridge cash-flow gap.
Freight Broker Factoring and How it Helps Your Business
If your customers pay on time instead of waiting 30-90 days, transportation companies wouldn't have issues with cash flow. But as mentioned, it doesn't work that way. While some companies offer to pay quicker, mostly don't. This means that you can't rely on them to fix your cash flow issues. 
Many freight broker companies turn to invoice factoring to fund their business, and here are three reasons why.
1.    Reliable Cash Flow through Factoring
Freight broker factoring is a financing option that enables business owners to sell their slow-paying invoices at a discount. You sell your invoices to a factoring company in exchange for a lump sum (80% to 90% of the total invoice value). Generally, your customers will pay directly to the factoring company. Once your customers pay the full amount of their invoices, the factoring company will then give you the remaining balance minus a small transaction fee.
2.    Flexible Financing
Business owners prefer factoring because of the flexibility of use. The amount of money you can advance depends on your sales volume and the quality of your invoices. This means that as your brokerage grows and your sales increase, your line will conveniently grow with it.
3.    Easy to Qualify For
If you don't have the business history or credit rating to qualify for traditional loans, freight broker factoring is your best bet. Unlike traditional loans, you don't need much when applying for factoring. Your business must be working with shippers that have a great credit standing. Additionally, factoring companies also require that your business have a good track record that's free from judgments to liens. Freight broker factoring is available to all brokerages, regardless of the size of your business.
Apply for Freight Broker Factoring Today!
If you're looking to apply for freight broker factoring, SMB Compass can help you out. We offer transportation loans, including invoice factoring, to freight brokers all over the country. Schedule an appointment with one of SMB Compass' financial advisors today! Don't hesitate to call us at (888) 853-8922 or email us at info@smbcompass.com at no obligation on your part.
You may also like: The Challenges And Opportunities In Container Shipping Market Industry