Click here to get this post in PDF
The wheels are turning, and your startup activities are rolling smoothly. There are more and more customers, and the workload is increasing. You must take on new team members. This opportunity is excellent, but you need a strategy for growing your team.  
What are some ways to grow your teams?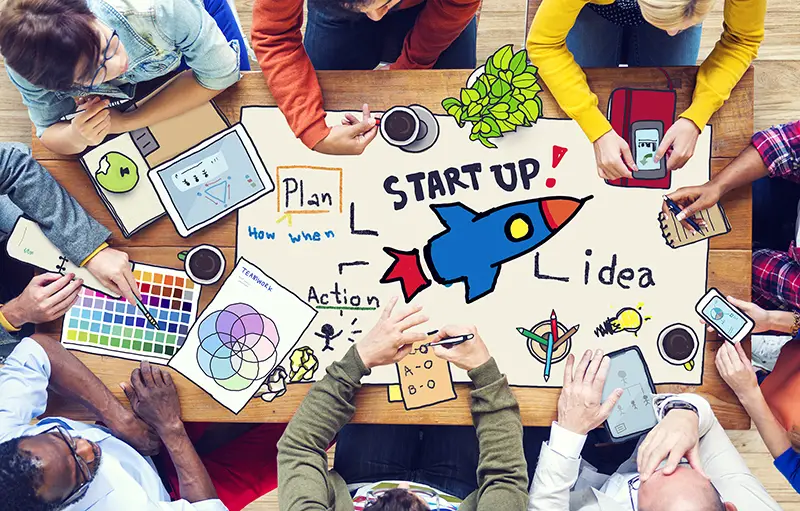 When you start looking at your options, you might initially feel lost. Nowadays, there can be a myriad of ways you can do it. Hire an agency or use your network connection to find the right candidate. In both of these ways, there are hundreds of ramifications. So, how can you see where your best candidate is hiding? You cannot afford to spend months looking for the ideal candidate. You need to find your strategy and go for it. The work is piling up, so you do not need to lose time.
Offshoring Staff Augmentation – a convenient solution
Offering offers a straightforward way to extend your team without exceeding your budget. You can work with professionals in the other part of the globe where the cost of living is not so high, so the salaries you pay are not as high as in the US or Western Europe. 
With offshoring staff augmentation, you can find professionals at a very high level in their field. You are not limited in your search by the area you live in. Another positive side is that you can speed up the process when you trust an experienced agency. They already have a network of teams that can work for you, so no time is lost. 
If you have an agency with the right recruitment strategy, you can find those professionals that align with your startup's mission and vision. This will reduce the amount of staff turnover and make you feel more connected with your long-distance colleagues!
Outsourcing – if you want a complete solution.
Outsourcing is great if you want to trust another company to develop a particular feature. You can use this option, and it will feel like hiring an external contractor to do a job. Not many strings are attached to a long-term collaboration. Outsourcing is perfect when you need to complete a specific task and want a team of professionals to handle it according to a particular timeframe and to accomplish a result you have agreed to. If you are short on time and you need to complete a project fast, but you do not have enough staffing, then this option is a beautiful way you can augment the potential of your company without doing actual hiring. 
Outsourcing does not allow you to scale and grow like Offshoring, but they are perfect for complete short-term solutions.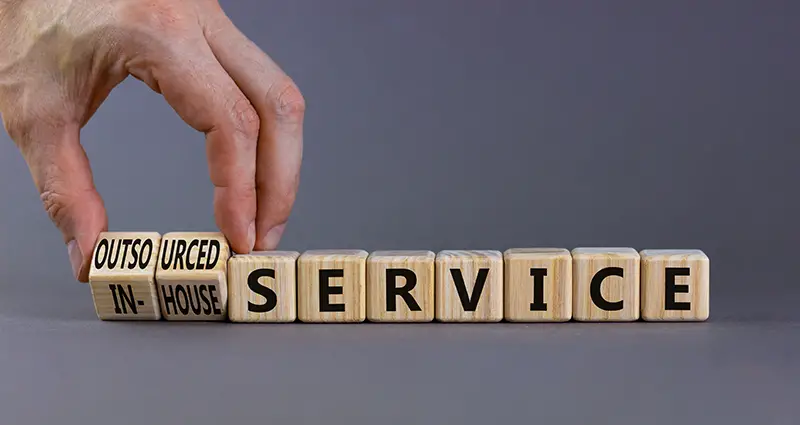 Hiring in-house specialists – we are in the same boat.
This is the standard way. When you onboard team members like this, you guarantee they become integrated inside the company's structure on a profound level. You see them, you interact with them, and you have the chance to train them. 
If you choose this way of extending your team, you need to make sure that both sides have a long-term commitment. You need to guarantee that you will have enough tasks for them and that you can afford to handle the costs of hiring such in-house staff for at least the duration of the contract. 
In-house hiring has many advantages. You will not face any issues on behalf of time zone or language barriers. Moreover, it is more likely that your hired team members feel more connected to the company's ideals and stick to their position as a way of growing and developing there. 
There are also some disadvantages, such as the costs of recruiting and training, social security, and taxes. Some startups feel this challenging at the beginning, which is why they choose other options.
Freelancers – a handy solution 
Freelancers are increasing in number, and with good reason. Many companies, especially startups, are hiring freelancers. It is an affordable option and without a long-term commitment. Freelancers are independent contractors that allow you to have the flexibility to choose a specialist that has the specific skills for a given project. Just examine the freelancer portfolio and check if you like what they have been doing and how they have been doing it. If you are satisfied with that, go ahead and start a small project. This can give the start of a long-term productive collaboration. Upwork, Freelancer, and LinkedIn are some places you can find freelancers, but there are also specific Facebook groups where you can find exactly the kind of freelancers you are looking for.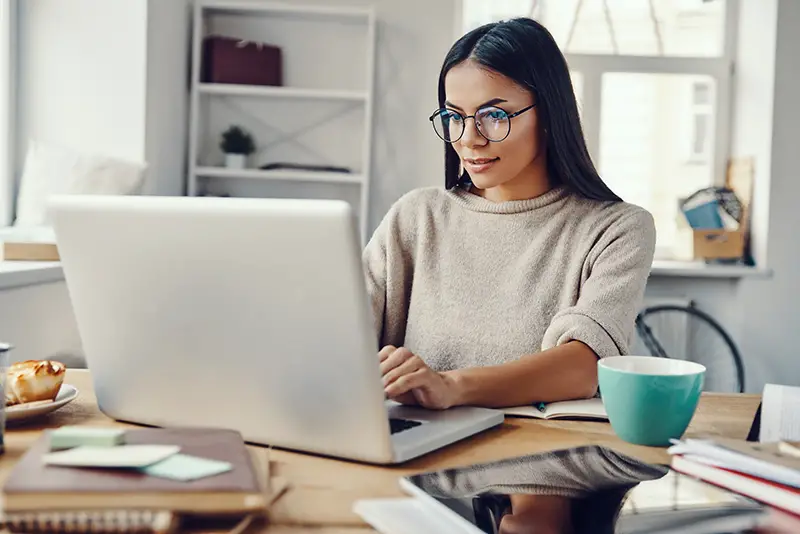 The advantage is that you do not pay taxes or social security. This is handled entirely by the freelancer. You also have access to talents that are located around the globe, and they are just one click away from working with you. They are already experts in their field and do not need training or equipment. 
A downside of hiring freelancers is that they can suddenly disappear from view because they have found a better-paying client than you. Data leakage can also be an issue so, make sure you let them sign an NDA. 
In Conclusion:
These are some of the ways to extend your startup team. It is crucial to examine your team and your project and what are the real needs of your company at the moment. List all the options you can use and ensure you evaluate well all the pros and cons of each. These four solutions can serve as a stepping stone for your research but not as a final destination. Gather all your team together and examine what will work best for you now. Three of the options do not involve long-term engagement. The in-house hiring does. You can try working with external contractors first before you start to do the actual onboarding of hired staff. If you are courageous enough to dive directly into hiring, then go for it! We would love to hear about your experiences, so feel free to share them in the comments below!
You may also like: 4 Things to Do Before You Launch Your Startup
Image source: Shutterstock.com