Click here to get this post in PDF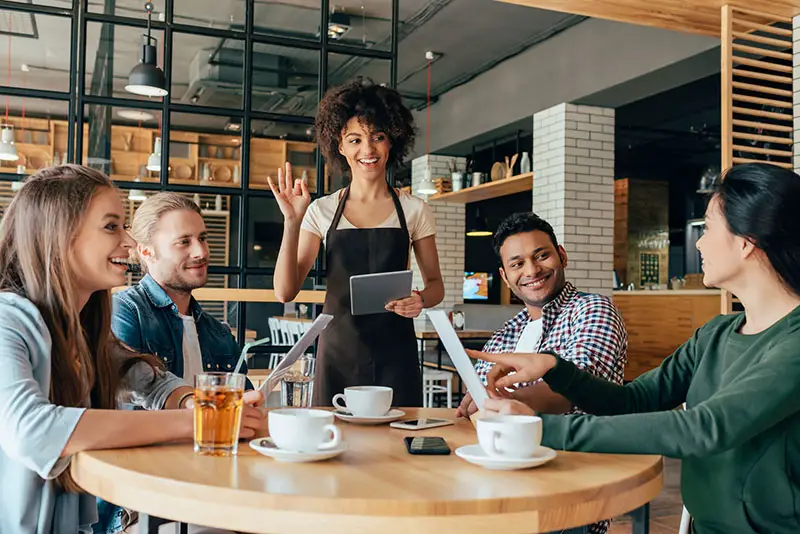 Are you a "foodpreneur" looking to increase your revenue and scale your business? If so, you've come to the right place! This is a tough, crowded industry with a lot of competition, but our comprehensive guide will help you stand out from the crowd and make your business a success. 
If you are keen to start making a profit, then read on for all you need to know!
Developing a Unique Brand Identity
The food industry is competitive, and if you want to stand out, you need to develop a unique brand identity. In short, this means creating a strong logo, slogan, and mission statement that clearly conveys what your business is all about. You should also develop a signature style that reflects the values and personality of your brand.
Creating an Effective Marketing Strategy
Developing a marketing strategy is essential if you want to increase your revenue, so it's important to identify your target customers and create campaigns tailored specifically to them. You should also consider using various channels such as print, radio, television, and digital advertising to build awareness and drive sales.
Establishing an Online Presence
Having a strong online presence is key to success in the food industry, so you should create a website and social media accounts to showcase your products and services. Ensure your website is well-designed, informative, and easy to navigate, and all your content is regularly updated.
Social media is a powerful tool for connecting with your target audience, so you should use it to showcase your products, services, and brand story. You can also use it to engage with potential customers and provide useful information about your business.
In addition, consider partnering with other businesses in the food industry. This can be an effective way to increase your revenue and build brand awareness, and events such as social media collaborations or mutual deals can raise your profile and help boost your sales.
Leveraging E-Commerce Platforms
E-commerce platforms are a great way to get your products in front of the right people, so you should consider selling your items on sites such as Amazon or Etsy. This will help you reach a wider audience and make it easier for customers to purchase your products.
Analyse and Assess Your Results
Finally, it's important to analyse and assess the results of your efforts. Analyse your data to identify which strategies are working and which need improvement. Assess your goals and objectives to determine whether you are meeting them. This will help you make informed decisions about how to improve your business and increase your revenue.
How To Scale Up Your Business
Now that we have taken a closer look at how to increase your revenue, let's look at how you can scale up your business. This can be achieved by expanding into new markets, launching new products, increasing production capacity, and adding staff.
When scaling up your business, it is important to ensure that you have the right resources in place to support the growth. Companies like Mission Kitchen allow you to do this by hiring kitchen space where you can grow your business and make room for your additional equipment and staff members. You should also focus on building relationships with customers and suppliers, which will help you secure regular orders and create a strong reputation.
Some great ideas for scaling up include:
Establishing a Strong Network
Developing strong relationships with suppliers and customers is essential for business growth. You should focus on building trust, providing excellent customer service, and taking the time to really get to know your clientele. Additionally, consider attending industry events and networking opportunities to meet potential partners and investors who can help take your business to the next level.
Adopting the latest technology can help you streamline processes and increase efficiency, thus allowing you to scale up more quickly. For example, you should consider investing in an automated stock system to reduce manual data entry, and/or using a cloud-based software solution for better customer service.
Creating Scalable Processes
Having scalable processes in place is essential for successful business growth. This means taking the time to map out your processes and identify areas for improvement. Additionally, consider automating manual tasks where possible to reduce the burden on staff and ensure that operations can be scaled up quickly without disruption.
Final Thoughts
Scaling up a food business is an exciting but challenging process. However, with the right strategies in place, you can increase your revenue and expand your reach. 
By leveraging e-commerce platforms, establishing a strong network, and investing in technology, you can make sure that your business is well positioned for sustainable growth – and this will help you to reach the next level of success in next to no time!
You may also like: Dining Goes Digital: IT Solutions for Your Food Service Business
Image source: Depositphotos.com