Click here to get this post in PDF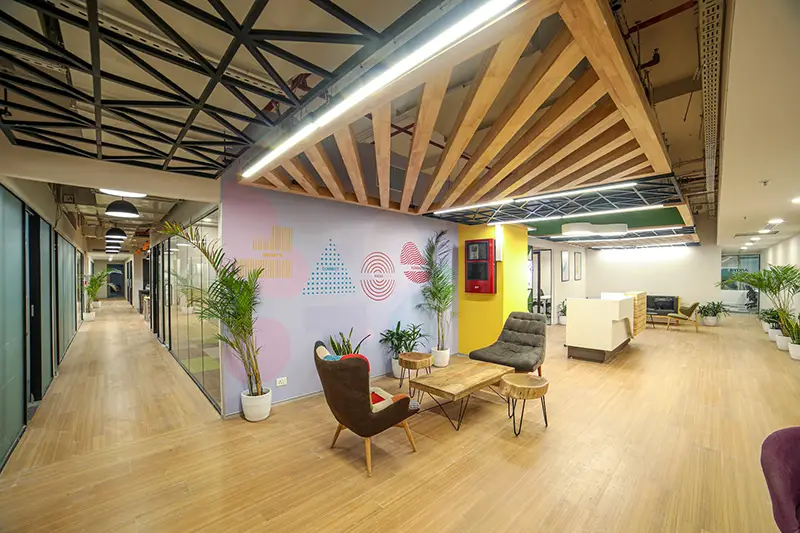 After a decade with beige, ecru, and tope underfoot, 2023 welcomes bold flooring trends guaranteed to grab attention. This year's interior design trends are throwing a nod to the retro looks of the 90s and Y2K. 
Vinyl and wall-to-wall carpeting are back with a modern twist, and with them comes the energy of bright colors and patterns. Rotem Eylor, CEO and Founder of Republic Floor, shares five flooring trends consumers will see in 2023. 
2023's flooring trends go vintage
The trendiest floors of 2023 do not look new at all. People are reviving the look of antique furniture, quilts, and all things vintage in home decor — including flooring.
"More and more people are discovering that laminate and luxury vinyl flooring can simulate the look of natural stone and rustic hardwood," says Eylor. "Out-of-the-box vinyl planks can create the look of 100-year-old pine floors or distressed barn wood. This cost-effective flooring sets the stage for a whole room with a serious vintage vibe."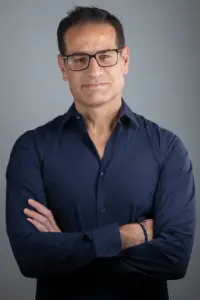 Minimalist concrete flooring makes way for bold patterns in tile, hardwood, and marble
Durable, low-maintenance concrete floors have enjoyed their moment in the spotlight, but 2023 bids farewell to minimalism. Yes, concrete floors are easy to clean and maintain — and no, they do not ever need to be sanded or refinished — but they lack the eye-catching patterns homeowners are turning to this year. 
Geometric patterns are popping up in bathrooms, mudrooms, and laundry rooms everywhere. This year's homeowners are thinking bold, not bland, even going so far as to mix and match patterns to add visual interest and character to a space.
In small entryways and even large spaces, patterns in tile and wood are trending. Hardwood flooring offers a revival of herringbone, checkerboard, and chevron; Terrazzo tile returns to lend the old-world European look to interior spaces, and checkered floors bring the comforting look of a vintage diner to the family kitchen. 
"Whatever the vibe, flooring is meeting it with bold patterns in 2023," remarks Eylor. "Marble inlays, boldly colored tiles, and luxury vinyl with the look of inlaid wood and Terrazzo tile are all a hit in this year's interior spaces."
Wall-to-wall carpet makes a comeback as custom area rugs with punchy color
This year, people are ditching neutral colors in favor of more vibrant ones. Even trendy hardwood floors are turning to contrasting shades of dark and light. 
The retro look of wall-to-wall carpeting is back. As if remembering a childhood friend they haven't seen in decades, homeowners are reconnecting with carpeting. And like the one classmate who actually looks better at the 25-year class reunion, today's carpeting has chicer patterns and better durability. Some consumers are tacking it down with abandon, and others are trimming, edging, and rolling it out to fit their spaces as custom rugs. 
"Area rugs and custom carpets in shades of ochre, navy, persimmon, tobacco, and moss are adding a punch of color and pattern to this year's trending floors," Eylor says. "Of all flooring types, carpeting is the most versatile, by far the easiest to install, and the easiest to change when homeowners are ready for a new look."
Vinyl is back and more luxurious than ever
Just like other vintage trends, vinyl flooring is enjoying a revival. However, consumers who write this flooring off as the shiny plastic floors from their childhood need to give it one more chance. 
"Today's vinyl can look amazing and is an affordable competitor to luxury flooring, but consumers must do their research," advises Eylor. "When choosing vinyl flooring, the key is investing in planks and tiles that look great now and will also stand the test of time. The cheapest option is rarely the best buy in terms of long-term enjoyment and resale value."  
As consumers do their research, they will discover that some luxury vinyl planks and tiles pull off the appearance of hardwood and stone better than others, and that a significant part of the look is achieved during installation. Discerning consumers are careful to avoid repeating patterns as they lay out and install their new flooring.
In addition, when researching longevity, consumers will find that today's vinyl flooring is available in a wide range of thicknesses and materials. For example, stone plastic composite (SPC) vinyl incorporates stone powder and polymers in its core, making this flooring stronger and more durable than vinyl with higher plastic content. 
"Make sure to consider the thickness of the vinyl planks and tiles you choose," Eylor advises. "Floors take a beating from people and pets, so performance is paramount. While thinner vinyl flooring cuts costs upfront, it allows for less of a barrier to the floor beneath. This thin flooring will break down quickly and can even cause a home's foundation to shift."
Wood flooring is always on trend
The charm of wood flooring never goes out of style. Consumers can get that classic look in hardwood, engineered wood, and vinyl planks. 
In 2023, durable vinyl planks and engineered hardwoods with wood veneers and water-resistant sealant are bringing hardwood to areas like kitchens and bathrooms where tile once reigned supreme. This no-stress, modern hardwood stands up to spills and dripping towels and is a warmer option on bare feet than tile. 
The colorful patterns and retro vibes of this year's flooring trends give homeowners a variety of options. The key elements to remember in this year's remodeling projects are fun, energy, and vintage flare.
You may also like: Reasons Your Office Design Matters For Your Business