Click here to get this post in PDF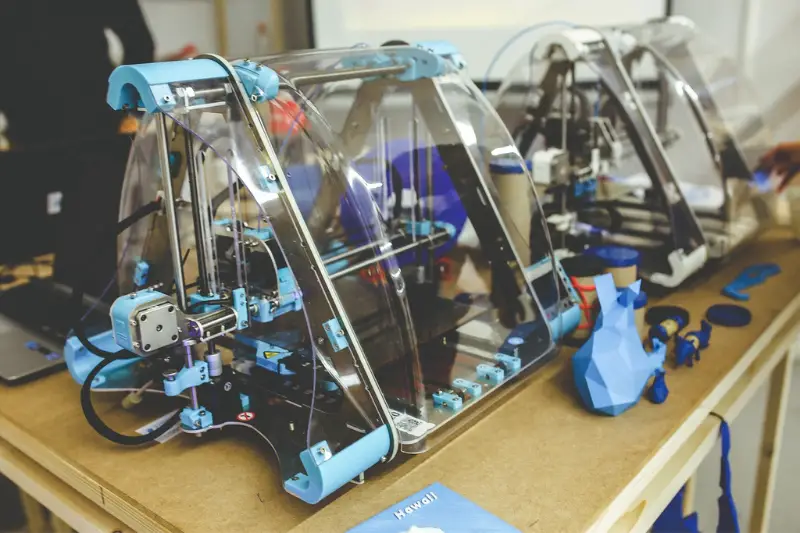 3D printing is an innovative technology that is becoming more and more popular. Because of this, you can now use online 3D printing for example. By doing this, you will not even have to buy a 3D printer yourself, you can just use a company that also offers CNC machining services. For your business, this is rather useful. This is the case since 3D printing offers your company a lot of benefits. In this blog, you can find five ways 3D printing can benefit your business, although there are way more examples. 
Customization in 3D printing
3D printing makes customizing your product accessible, which is extremely useful for smaller businesses. Even the products that will be produced in large batches can be customized with the help of 3D printing. To be more specific, in the medical industry, it is already common to customize prosthetics and implants. This is done by 3D printing them. Furthermore, the aeronautics industry uses 3D printing to create exact pieces of machinery. They do this instead of trying to adapt a piece of machinery to a different application.
Less manpower
An old-fashioned manufacturing plant is way more labor-intensive than a plant that uses 3D printing. Because a lot of additive manufacturing is computer-controlled, you do not need a large manufacturing plant. On top of that, you do not need as many employees to work the machines. This cuts down on your overhead costs, of course, as less manpower leads to less wages to pay. Furthermore, additive manufacturing is extremely adaptable. You can even operate it remotely, while you can also use a variety of materials. Usually it is possible to customize your 3D printing technology to your company's processes with a simple switch of software.
Prototype development
Usually, businesses must create and develop prototypes to attract potential investors and customers. In some situations, you should actually create a prototype for every stage of development. Of course, this can be costly, but it also consumes a lot of your time. This is especially the case if the production unit is not in-house, which is often the case for smaller companies. With 3d print online, you can easily develop working prototypes at every stage of development. On top of that, it does not take a lot of time or money to correct a mistake. 
Resource reduction
3D printing is, of course, a completely new way of manufacturing products. In the traditional reductive method of production, you begin with a large amount of a resource. A product is created from this material, which essentially looks like carving a statue from a block of stone like you are Michelangelo. With 3D printing, you will just have to use a specific amount of resources. The material will then be reduced in order to create the product. This method is called additive manufacturing and is very beneficial to your overhead, while it is better for the environment too. 
Less equipment
3D printing equipment is way more efficient than traditional manufacturing equipment. This is the case since it employs fewer pieces to create a product. It is even possible to adjust or augment the tools quickly in order to develop a different outcome. With less equipment, your business needs less space, so you can reduce the operating costs of your company. With 3D printing's unique adaptive abilities, you also will not have to shut down your production unit to adjust the machinery. Instead this can be done quickly so the manufacturing of the products can start again as soon as possible. 
You may also like: What to Look For When Buying a 3D Printer
Image source: Pixabay.com