Click here to get this post in PDF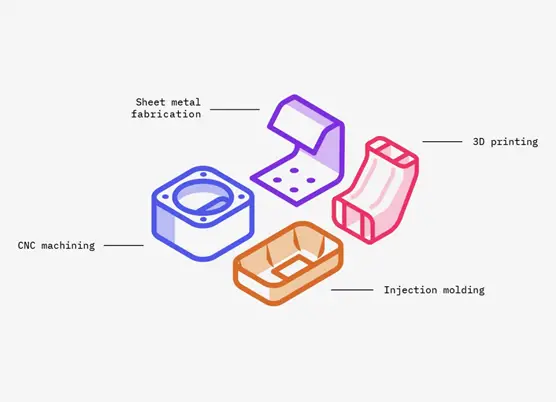 We are not button printers, but skilled product designers and engineers. We know better than anyone that good design stands or falls with prototyping. It is one of the foundations of the product development process. You can have something so beautiful on paper; If it then nothing works, it is of no use. iterative design is what it's all about, and this already starts in the idea phase of a design process. We at Hubs can help you with that, whether it concerns ideation, concepting or realization of the production model.
Some reasons why prototyping is so important;
Verifying the predetermined requirements for the design
Testing a prototype under different conditions
Assess the proportions of the model; Aesthetic, ergonomic and functional
Use for presentation purposes
At Hubs we are specialized in rapid prototyping. We have all digital manufacturing techniques at your fingertips and use them every day. We are practical and can switch quickly; Making your idea tangible is where our strength lies!
We are specialized in rapid prototyping techniques such as laser cutting, CNC milling and turning, 3D printing and injection molding. Our experience in rapid prototyping techniques allows us to manufacture models efficiently and quickly. This keeps the cost price low and makes it possible to produce small series inexpensively and assembly is also possible.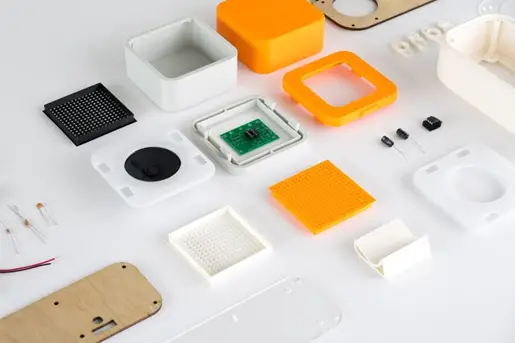 We regularly make prototypes for different purposes and applications. Our great problem-solving capacity in combination with an advanced platform provides endless creative possibilities and solutions that make your idea tangible!
Direct quotations, fast delivery times
No more waiting for RFQs. Our rapid prototyping quote is immediately visible and is updated in real time based on your adjustments to production parameters.
Create and complete your own quotes online in just a few minutes
Gain insight into bulk prices and delivery times in advance
Free shipping on 3D printing and CNC milling orders
Make a direct price comparison for technologies and materials
Receive a rapid prototyping quote immediately.
Our rapid prototyping options are below:
SLS rapid prototyping: is ideal for functional prototypes with plastic parts that require good mechanical properties.
SLA rapid prototyping services: SLA is best suited for visual applications where a smooth finished surface, such as injection molds, and a high level of detail are required.
FDM rapid prototyping: FDM is suitable for prototyping to test the mold. It is the most affordable 3D printing technology and available in 12 different materials.
More rapid prototyping services for 3D printing
In total, we offer six different 3D printing technologies for rapid prototyping, from low-cost and extremely fast technologies to technologies more suitable for functional testing.
Applications in the commercial industry
The applications of rapid prototyping for 3D design and manufacturing are limited only by the creativity of the designer and can be used throughout all stages of the design and manufacturing process. We've highlighted the most popular use cases below.
Proof of Concept (PoC)
One common application is proof of concept – 3D prototypes can be produced quickly and earlier in the design process to evaluate product viability, facilitate design team discussions, generate interest from key stakeholders such as marketing and investment, or compare different design alternatives. The primary advantage that rapid prototyping processes provide for proof of concept applications is reduced cost and schedule for 3D prototypes.
Design optimization
Rapid prototyping is also a cost-effective tool to accelerate design optimization, including product design and research and development. The design team can evaluate overall product functionality or focus on key attributes (e.g., geometry, fit, material properties, manufacturability) earlier in the design process without the costs associated with traditional manufacturing processes.
You may also like: What will happen in the industrial world thanks to the use of 3D printing tools