Click here to get this post in PDF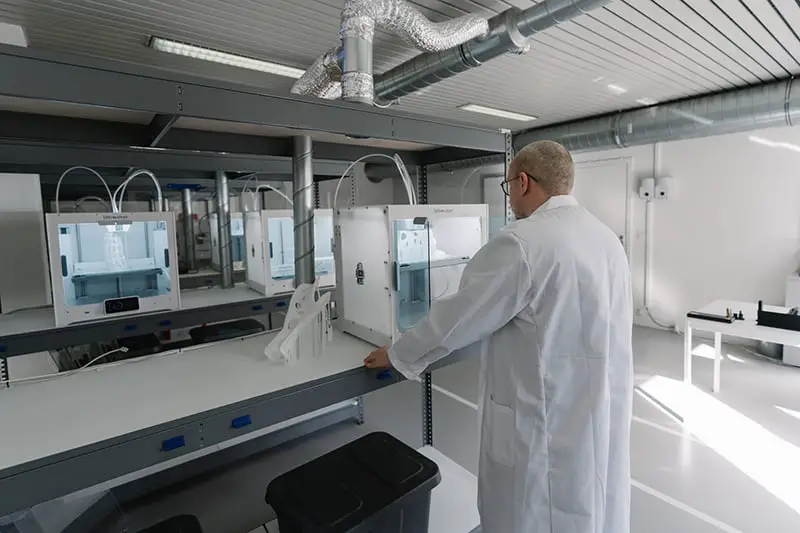 3D printing has evolved in an amazing way in recent years, to the point that it can already replicate complex and functional machinery. 3D will act as a disruptive force in the business world.
3D printing represents a new industrial revolution linked to the digital world. It takes place in a new form of production, "additive manufacturing", which is carried out through the superposition of layers of material until the desired product is obtained. This new manufacturing model will make it possible to do without many manufacturing tools and adapt production processes to market needs in a much more flexible way.

The evolution of technology allows us to affirm that we are at a turning point where 3D printing is ready to become a viable alternative to traditional production processes in many respects.
The implications for the economy are obvious: cost reduction, process simplification, time savings in product manufacturing, construction of elements that were not possible before, and productivity improvement, also thanks to the elimination of waste. The McKinsey Global Institute report notes that the 3D printing revolution could have an economic impact of 550 billion a year in 2025.

This new technology will lead to profound changes in the design and production of many elements. McKinsey Global Institute considers five major disruptions that company executives will have to face:
1-Reduction of manufacturing time

Customers are already receiving prototypes more quickly. Increased advancements in 3D Toolkit allow companies to reduce the risk of rushing products to market.

2-New manufacturing strategies

The additive manufacturing segment is currently the fastest-growing segment. With costs falling and 3D printer capabilities on the rise, products made with this technology will grow exponentially. However, not all products are capable of being manufactured using these processes and companies must correctly analyze this aspect. Another of the implications of 3D manufacturing is its lower generation of waste compared to conventional manufacturing: it allows us to save on materials, facilitate production in distant countries with lower costs, and more easily match the product to what the end customer wants.
3-New sources of income

3D technology will change the way companies create value. Lower costs and the simplest way of working will allow additive manufacturing to make more differentiated products and create custom designs. This opens up new possibilities, for example in after-sales service, with the manufacture of customized spare parts. New challenges that could be substantiated in the creation of new industries or businesses specialized in these tasks.
4-New capabilities

These changes also pose a challenge for design: architects, engineers and designers will have to take into account these innovative manufacturing processes with their own materials for their projects. Therefore, new technical challenges arise.
---
---
5-Disruptive competition

Lowering costs will allow new competitors to enter the market. These new companies could initially enter niche markets, but in the long term, they will be transformative agents of the industry. This represents a new challenge for traditional companies, which will have to adapt quickly to the new productive paradigm.

It seems that 3D printing technology will change the industrial world forever.
Image Source: Unsplash.com