Click here to get this post in PDF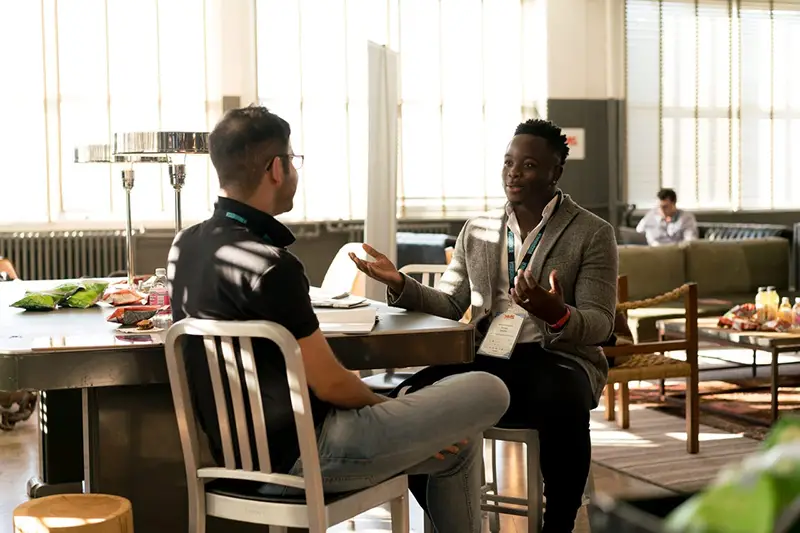 Mentorship provides you with a clear path to follow to achieve customer satisfaction and meet your audience's needs. It also helps you come out of your comfort zone and deal with business pressure smartly by maintaining your composure. It allows you to develop a good business sense to make the right decisions to better your small business and convert it into a big one. That said, you need to find the right mentor who can guide you according to your business type and add value to your company. Doing so will allow you to take your business to the next level. 
 Mentoring is advantageous for personal growth. It improves the lifestyle and methods of doing business or other operational and organizational tasks. However, there is a common misconception that mentoring requires a lot of capital and resources. But that is not the case at all. Mentoring does not require a lot of investment. On the contrary, by consulting a mentor, your small business will experience numerous advantages. After all, you will acquire a competitive edge when you have someone with the knowledge and expertise you can rely on.
Furthermore, your mentor will identify issues in your small business and alert you about them before any further problems occur. They will also help you solve your operational issues before they turn into something more significant. With that in mind, let us look at some of the benefits of mentorship for small business owners below.
Mentorship enhances your critical business skills
While teaching a business owner skills is not the primary goal of a mentor, they can still assist you in learning how to carry out business activities more smoothly. That said, mentoring covers many skills required to run small businesses, including communication, negotiation, employee engagement, resolving minor conflicts, and more.
Mentors don't spoon-feed people who they're helping out. Instead, they teach the skills required to carry out the activities mentioned above via experience. Through continuous learning, business owners can use these skills whenever and where ever needed. So, consider seeking mentorship from well-known businesspeople like Kuba Jewgieniew to enrich your existing business knowledge and enhancing your critical skills.
You'll learn how to solve business queries
For every business owner, especially new ones, hundreds of questions pop up in their minds. A mentor helps to clarify any business-related questions and guides business owners on the right path. After all, a single wrong decision can ruin all the efforts that you put in. In fact, without mentorship, small business owners might implement ineffective strategies that might end up damaging their company's reputation.
Business owners can develop solutions and alternatives to business-related issues through proper guidance, whether supply chain management, payroll management, or anything else. Eventually, this prevents them from wasting their resources.
You learn to be proactive
Care will always be better than finding a cure for your problems. Of course, such a thing applies to human health or safety. But you can also use this philosophy to learn proactiveness through mentorship, allowing you to save your business from drowning. Proactiveness provides immense help to the owners of a company. For instance, with the help of the right mentorship, small business owners can promote effective planning, risk mitigation strategies, and other techniques to help their business remain on a progressive path.
Moreover, with the help of constructive mentorship, small business owners can take safety measures and be prepared for any adversity. Also, through proactiveness, the impact of the changes in the business environment can be mitigated through predictive modeling.
You will always have someone to seek guidance from
Mentorship provides business owners with a guiding voice they can trust. After all, having someone trustworthy, especially in business matters, is vital to your success as a business person. However, it is one of the most challenging tasks to find a person who can guide you and mentor you accurately and help improve your business's current status.
Mentorship will provide you with the clarity you need to set goals and ensure that you convey your brand's message in a more meaningful way. Moreover, new business owners typically have no idea or aren't aware of running their business more efficiently. With someone more experienced guiding you, you can perform your responsibilities more efficiently from the beginning of your entrepreneurial journey.
You'll learn how to craft a successful strategy building
Employee management, conflict management, employee retention, marketing, and other business aspects require a suitable, workable strategy. Mentorship provides small business owners with the latest best practices to optimize processes and workflow within various business functions. It also helps them get rid of outdated business strategies and models that could hinder growth. After all, the right business strategy implemented at the right moment can save any business from failure.
There is a strategy for every business process out there. Furthermore, choosing the most relevant one is vital to ensuring your small business's success. Through mentorship, you'll learn strategy-building best practices. Moreover, mentorship also helps you find what your customers like or dislike. It enables you to create marketing strategies according to your customer needs and demands. So, it is always helpful to have someone by your side who can provide you with meaningful insights to make the right decisions.
Conclusion
There are two ways to go about completing any business task effectively. The first way is that business owners test their skills and leadership style via trial and error. And hope whatever they do will benefit their business eventually. Or the second way, which is to learn from the past experiences of the mentors, take guidance to understand effective ways of running your business. In the end, the knowledge and business expertise a mentor will provide you will prove to be priceless in the long term. So, consider onboarding a mentor that allows you to express yourself and experiment with strategies while utilizing your resources the best way possible. Not to mention ensuring that you don't waste your time on worthless business strategies that might leave your business lagging.
You may also like: Hire a Business Coach to Get a Better Advice for Inspiring Minds
Image source: Pexels.com