Click here to get this post in PDF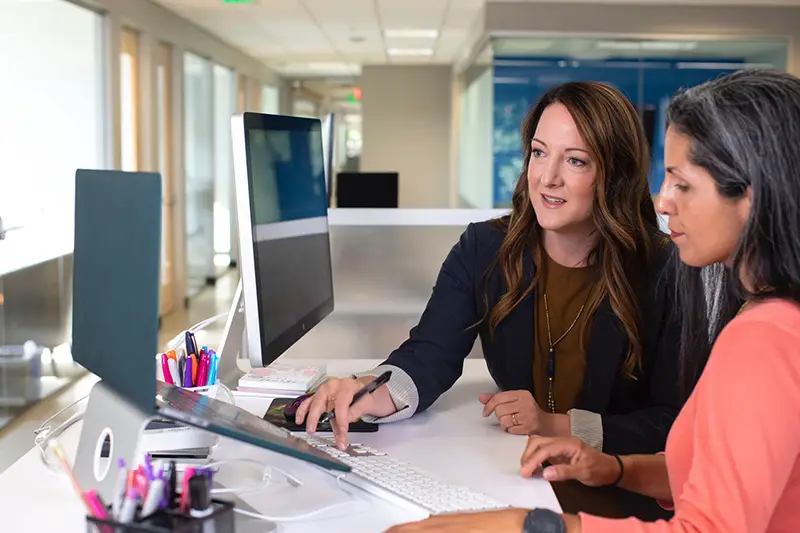 Do you wonder whether you should hire a coach for your small business or not? You might have come across studies that shed light on the fact that successful people have mentors, coaches, and helpers. But, the real question arises with the truth as to how do you find an advisor that's the right fit for you? Well, you'll be able to find an apt mentor for yourself when you establish your needs and ask if you're ready to take third-party assistance for your business needs.
Now that you're wondering how an executive coach helps you meet your needs, know that he/she can work wonders for your enterprise. A mentor helps young business people see business problems differently when they transition from scrappy founders to top-notch leaders. Experts believe that not all guides provide equal assistance, and investing in a business coaching relationship is an art, which everyone must take seriously. 
How to Choose a Right Business Mentor?
Many business owners and entrepreneurs perceive the question of selecting a business mentor as an unsolved puzzle, but it isn't as difficult as it seems. Experts recommend keeping in mind some key considerations when you embark on a forward step consultation. Think of your business needs and desires to take a trusted decision. Learn the secret to success with a business advisor as a helping aid by reading on this guide 'coz the days of wondering are over. Let's get going:
Self-assessment- Understand the vitalness:
Before considering anything else, know your current business situation and figure out your visions and missions. Evaluate what's stopping you and know the essence of having a mentor for supporting your business aims. Know if you're ready to get mentored in the first place? Indulging in such an exercise will help you understand the gap and foresee if you're in the best position of selecting the right business mentor for yourself. 
Know your mentoring requirements:
There are a plethora of advisors available that have different methodologies and practices under various labels. Know that the names don't hold as much importance as you think. Some multinational organizations and franchises popularize themselves under the term 'Business Coach,' which includes various processes like education and training. Mentors teach, guide, and coach their clients so that they go a step closer to their ambitions and dreams. They believe in delivering key things like team alignment, profitable growth, systems and processes that foster growth, and value creation for owners. 
The consultants, on the other hand, provide answers to specific questions only. Thus, professional organizations generally choose the term 'coach.' But, ultimately, it all depends upon the enterprises' approach and under what umbrella term mentors prefer calling themselves.
Find someone with a similar mindset:
Never be afraid to ask questions. Consider the aspect: When you're about to engrave a tattoo, would you shy away from asking about the design? Heck no, right? Similarly, hiring an executive coach without dwelling on apt research only allows you to put your enterprise operations at stake. The experts recommend getting into nitty-gritty details, seeing what they have to offer, and making sure your terms match. 
Understand that the mentor you choose has to be blunt sometimes. First-time entrepreneurs generally make the common mistake of considering this as an act of offense. The mentor you choose also has to understand that you lack understanding of certain things, and that's the very essence of you hiring them. An ideal advisor would be the one that calls you when you're about to make a mistake. Listen to early entrepreneurial stories and experiences and evaluate if your mentor is trustworthy and relatable. 
Take note of their goodwill:
Almost all the successful entrepreneurs and executives will be in a position to offer your advice. However, the commitment levels are known to vary. A genuine business coach will always be interested in your business operations, your enterprise success, and your growth as a person. And, why not? It's more about their passion for the profession that acts as a driving force. 
Understand what will you get after hiring a business mentor:
Every advisor takes up a different approach while handling explicit business situations. Some mentors are structured, strict, and undertake timed programs for following the sequence. These people focus on specific business functions like finance and marketing, how the owners handle diverse business functions, and then work to find solutions to problematic areas. On the other hand, the personal-style advisors focus on you as a person more than emphasizing the business. 
Thus, while selecting a business mentor, know what kind of relationship you want. Know that the coach-client relationship evolves with time. If the relationship expectations aren't clear from the beginning, clarify all your requirements, It is because the absence of one will let your business growth matters  take a backstep. 
Gauge mindset and chemistry as a long-term investment:
You're well aware of the fact that personalities don't always match. You may discover that a business mentor you considered perfect is actually a difficult person to work with. The chances are excellent that he/she fails to understand your perspective. Thus, it is vital to look for a trust-worthy business mentor and not the one that intimidates you to impose blind faith on his/her advice. Know that a business coach is a long-term investment, and the right person must click with you, be connected, and empower your business to perform better. 
The best thing you can do for your business is to establish a relationship with the mentor in public events. You can also listen to their online videos and tutorials and check their availability. However, the professionals suggest connecting with the coach one-on-one as you'll be in a better position to share the current situation worse and troublesome. 
Decide upon your expenditure:
Now that you're tied up with your business operations, you surely don't want to waste time and effort. Thus, decide upon price as a pivotal factor well in advance. Consider it as buying a car or a house. And, why not? Why would you even want to test drive a Ferrari when you eye upon purchasing a domestic car? When you make a gigantic purchase, you'll be preoccupied with essential considerations. 
Thus, the same principle holds good for when you're hiring an executive mentor. With that said, keep in mind about getting what you'll be paying for. You can't expect to get much experience if you're willing to ooze only a small amount of money out of your pockets. On the other hand, the efforts will show if you're ready to shell out the extra cash for a well-reputed advisor. 
Get the Best Advice from a Business Coach
Many organizations exclaim working with the right coaches is one of the best investments. With a mentor, you get an all-in-one exclusive package of expertise, partner, and accountability for getting things done out of your way. The growth that spurts working with the right people during business stages is not to mention!
Do you have a business mentor or advisor for your operations? Share your ideas on choosing an ideal mentor!
You may also like: How Coaching Can Be Essential For Business Owners To Be Successful
Image source: Unsplash.com