Click here to get this post in PDF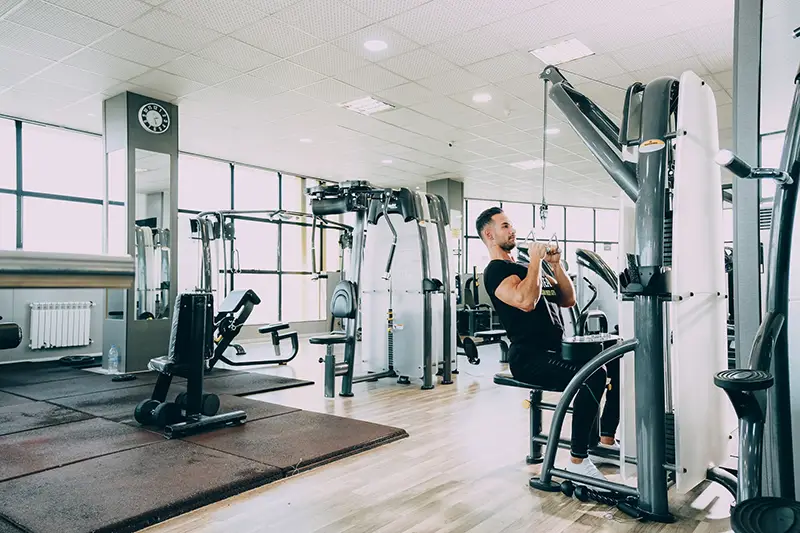 The very fact that you have decided to join a fitness gym is proof enough that you have made a good choice. But choosing the right fitness gym is as important as what fitness gym you choose. Here are some guidelines on how to choose a fitness gym: 
Choosing a gym can be difficult depending on your schedule, where you live, and how many people you want to be around. Here are some tips to help you decide which gym is good for you and why being a part of a fitness gym is important.
Browse the various workout plans available for your fitness gym. Pick out the plan that has a workout suited for your current fitness level and target body fat percentage. Look carefully at the fitness goals and choose one that closely matches your needs and objectives. Read through the plan and see if it's really worth your money. Choose a few workouts you can do at home with the fitness gym you have selected and make sure you've selected a plan that offers enough workouts to give you a variety of results. 
* Choose a Gym that motivates you. Do you love to work out and want to achieve your goals? Then choose a gym that keeps you inspired all the way through. Don't just sign up with any gym even if the ads say they are the best. You won't get any results by sticking to the fitness program if you don't enjoy working out and the health club should be able to satisfy your needs. 
* Get a good referral before you join any Health Club. Referrals can save you time and money. Ask your friends, family, colleagues – anyone who may know of a good health club or a good gym. If they can recommend an effective fitness gym, you might get all the information you need from them. 
* Hire a fitness trainer who can guide you. You cannot expect to achieve your fitness goals if you don't have a personal trainer who can motivate and encourage you. A good fitness trainer should know the importance of motivation and how to encourage you to stick with the program. Also, a fitness trainer should have expertise in different fitness programs so that you can benefit from his experience. 
* Read the fine print. Before joining any Health Club, always read the fine print. Check the exclusions and benefits carefully. Make sure you know what is covered in the membership. Always remember that fitness gyms are important investments and therefore it is important to make sure you make the right investment. 
* Ask for membership discounts. Some Health Clubs offer a special discount for those who sign up for a long-term contract. Join Health Clubs, which has the best reputation and the best
clients. Choose a Health Club where you can be relaxed and happy without feeling pressure for losing weight or gaining weight. The most important factor here is that you have to feel comfortable while joining the club, whether it is about your health or joining a gym. 
* Try to combine different fitness activities. It will be more effective if you are able to combine weight training sessions with cardiovascular exercises and stretching. Joining a Health Club has many advantages and one of them is the possibility to form a good team with other members. It is more efficient if you have a certified fitness trainer who supervises the group. Try to get a Gym that has a wide range of activities for the members. 
* Choose a gym that gives you a good discount on exercise equipment. You may have to pay a little extra fee, but the price difference may help you save money in the long run. This is important because the equipment may be expensive but if you have a fitness instructor who is supervising you then the cost will not be so high. 
It is important that you do some research before you join a Health Club. It will be helpful if you read some fitness magazines or surf the internet. It will also be better if you can discuss with a friend or relatives who have already joined a Health Club. If you know anyone then they may share their experience with you. It is important that you do your part in making the decision of joining a Health Club so that you will benefit from all its benefits.
If you are a gym owner, be sure to offer the best incentives for your customers to return. Discounts help gain repeat customers and loyalty keeps these customers! Cleanliness is a huge factor in any business let alone a gym. Be sure equipment is clean and there are stations with sanitizing wipes etc for guests to use. Check the plumbing system occasionally and make sure the showers, toilets, sinks, etc are all clean and functioning properly. If you need help hire a professional to inspect or fix any damages and leaks. If you are in need of a plumber in Melbourne, go online and you can find a reputable plumber. 
A fitness gym is important. It helps motivate consumers to stay healthy by exercising and gym owners are successful in this line of business. If you are running a fitness business, some of the tips listed above are generally what consumers are looking for. Try to cater for their needs to help achieve business success!
You may also like: Top 3 Gyms: Opening Times for Any Busy Schedule
Image source: Unsplash.com