Click here to get this post in PDF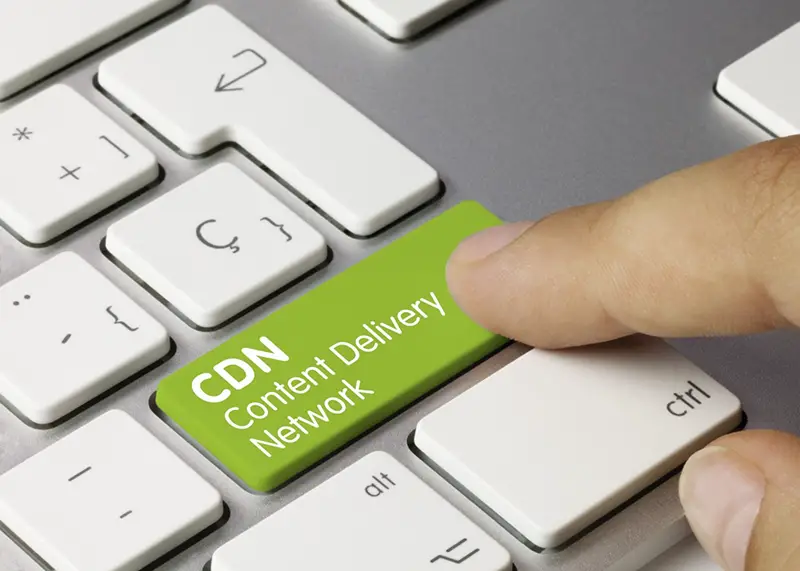 Are you looking to deliver content from your business?
Have you considered using a content delivery network? Also known as a CDN, this is a system that helps distribute website content and web pages to online visitors.
When online visitors come to your website, their browser downloads your website content. The slower the download speed, the longer it'll take to load your website.
As such, you want a CDN that offers high content loading speeds. So how do you go about finding the best CDN plans for your brand?
Here's what you need to know:
Looking At CDN Plans
When you look to apply for a CDN, you want to consider your audience base. The greater the size of your audience, the more you'll need a high-end CDN plan.
Your CDN will help decrease the likelihood of your website crashing. It helps push your website toward the top of search engine results pages.
The longer your page load time, the slower your conversion rate will be. Make sure you choose a plan that can accommodate your average number of visitors.
How Does a CDN Work?
A CDN works as a SaaS option that a webmaster can pay for. You can pay for as many features as you need. 
The CDN stores your website's content on a variety of servers that are satisfied in different geographic locations. These servers store the cached content from your website.
When someone visits your website, a CDN will deliver the cached content from one of their servers. They'll determine which server can share your website's content as fast as possible.
Hosting your website's content on multiple servers increases the chances of fast loading speeds. If you only had your website stored on one server, you can't ensure consistent loading speeds.
Why End Users Like CDNs
So what do end-users think about websites that use CDNs? The average visitor won't know if your website depends on CDNs or not.
However, your website visitors will remember how long it takes them to see your website. If they have to wait a few seconds for your website to load, they'll avoid it in the future.
Think for a moment about the websites that you visit regularly. It's likely that they don't take too long to load. If they did, you'd likely not revisit such websites.
Imagine if it took you a few minutes to add a bunch of products to your online shopping cart. Imagine if it took even longer to check out from your favorite online retailer.
In such a scenario, one can't expect this online retailer to scale or enjoy continued success. Popular online retailers will often depend on a CDN to make sure their website speeds can accommodate millions of users.
Security
Another major advantage of a CDN is that it gives your website an added layer of security.
It can fight against DDoS attacks as well as protect against potential hackers. Because a CDN is distributed over several networks, you have backup networks in case one gets attacked.
It's also a lot safer than hosting your website on a server or a single hosting solution. 
On your server, you'll have to be responsible for your website's security. This is a challenge if you aren't a skilled cybersecurity expert. It's also not feasible when you have to worry about the other responsibilities of running a website.
A website hosting solution offers security for hosting websites. However, this is still not the safest solution.
Most website hosts will only store your website on a single server. This makes it vulnerable to attacks as well as viruses and malware.
If you choose a CDN plan, you can distribute your website over several web servers.
These will be high-end servers that are built to withstand attacks, viruses, and malware. They also have a lower rate of downtime for your website.
What to Look For in a CDN
So how do you assess a great content delivery network?
The first step is to make sure that there are a variety of CDN plans available from a service. Your website will have different needs and you should find a plan to accommodate them.
As your website scales, you'll need to upgrade to a better CDN plan. Make sure that you can upgrade seamlessly to a new plan.
It's also imperative that you find a service that is priced accordingly. You can come across free CDN services. But these are often not the best CDN plans available.
You also want to make sure you don't choose one that's overpriced. It's best to choose one that allows a trial of their service. You should have the freedom to opt-out of the service if you aren't satisfied.
It's also important to assess the customer service of your CDN service. You'll have to expect to contact the CDN service often. They'll assist you with scaling your website, ensuring security, etc.
You want to choose a CDN service that has customer service agents who want to help you. The best method is to call the CDN service to inquire about their plans.
You want to make sure that they're helpful and willing to answer your questions. You want to make sure that they're not in a rush to sell you their services.
When you choose a CDN, you're cultivating a relationship with a service provider that'll help protect your website. You want to treat them as you would any other service provider.
If a CDN meets the above criteria, you want to give them a try. Make sure you don't postpone signing up for a CDN service.
Sign up for a Content Delivery Network
Now you can find a content delivery network that works best for your website's needs.
This is a great service that helps you share your website's content with a large audience. It helps protect against slow loading speeds that can decrease your conversion rates.
If your website depends on delivering content and uses a lot of multimedia, this is an invaluable service. If you run a website for your business, this will help you scale your brand much faster!
You can find more tips on website development on our website!
Also read: How to Automate Some of Your Business Processes
Image source: Depositphotos.com