Click here to get this post in PDF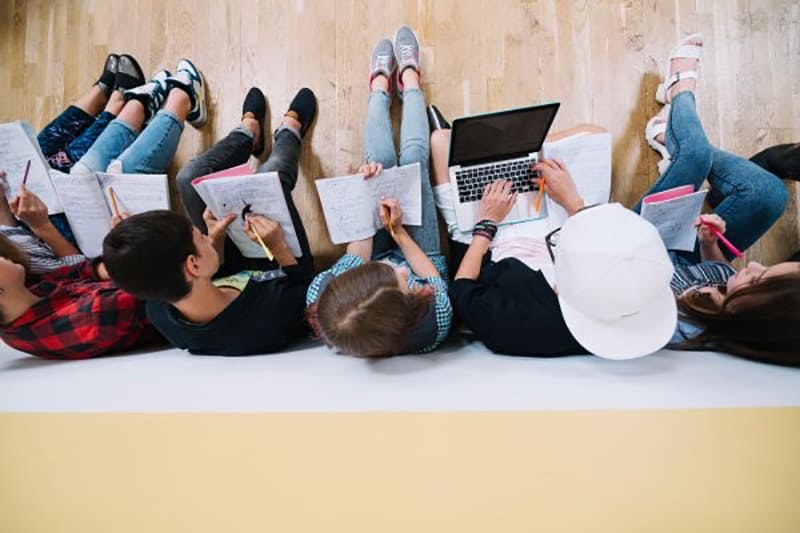 Having designed by British architect Sir Edwin Lutyens and Sir Herbert Baker, the capital of India, New Delhi is well known for its must-see landmarks, cultural attractions, and fun activities. Not just the central spot of monuments and cultural attractions, the city has become one of the liveliest and happening cities in India.
There's a lot more happening in Delhi than just being the liveliest city. More and more startups are being established here, and people are more likely to adapt to the new generation of work culture, i.e. Remote Work instead of working in a 9-to-5 traditional corporate culture. With this, the demand for a perfect workplace has witnessed a rapid hike in the past recent years.
Since the city boasts of many Remote Workers like us, who work as per the flexibility of location independence need to find an appropriate workspace where we can work peacefully away from all the distractions, get aligned with the process and boost our productivity.
With the sprawling remote work culture in the city, you will now find coworking spaces in Delhi and other metropolitan cities in abundance. For you, we have curated a list of the best five coworking spaces where you can witness mind space and get creative freedom.
1. Social Offline Working
Social Offline Working is located at the cultural hub of Delhi – Hauz Khas Village, which is known for its beautiful lake and renowned Hauz Khas monument. Well, the place is undoubtedly an ideal location to open up an incredible alternative workspace.
The infrastructure of the workspace is rugged yet effortlessly stylish, with 100% recycled and upcycled furniture juxtaposed with hard industrial elements. The interior of the workspace makes an anti-design statement that reflects the sense of the Meat-Packing District in New York. The concept of designing the infrastructure of finding the material and not buying them is pretty unique. The vibrant community of professionals will assist you as you successfully scale your startup.
2. GoHive
GoHive is a workspace that offers workspace solutions to budding professionals. You can easily access the center as it has metro connectivity. The workspace will render you the opportunity to work from a great location and explore new options designed to help you grow your business.
If you're working remotely, along with working with your remote team, you can also enhance your experience and add to your network.
Pricing – The membership price for fixed desks is $84 per month, private cabins for $98 per month. Besides, they provide fully-equipped conference rooms at $14 per hour and remote office plans at $28 per month.
3. Innov8 Coworking Space
Providing a well-established coworking facility with a lot of locations across India, including Delhi, Innov8 Co-working Space, offers you the opportunity to be a part of a community of brilliant minds.
The workspace has a beautiful decor that will always keep you inspired and motivate you to try harder. It also provides services to people belonging to various backgrounds such as Entrepreneurs, Artists, Digital Nomads, and more.
Pricing – The membership plan for a dedicated desk starts at $179 and Hot Desk at $126 per month.
4. Awfis Co-working Space
Being one of the fastest-growing coworking spaces in India, Awfis Co-working space has spread its roots in Delhi as well, with a total of 8 centers in different locations. The workspace offers various exciting features.
Access to food court and lounge, mentor, printer, storage, courier services, LCD, MIC, projector, complimentary tea and coffee, meeting rooms, parking, and non-spotty internet connection are some basic amenities it offers.
Pricing – The price of monthly membership for a fixed desk is $168 and $84 for a flexible desk.
5. 91Springboard
Being a stylish coworking space in Delhi, 91Springboard offers a wide variety of services and workspace options. The workspace also organizes informative events so that you can grow at a personal level.
They offer all the necessary facilities here for which you do not have to pay anything extra. Moreover, the professional team of mentors is available at the workspace all the time, and you can move forward to seek guidance from them anytime.
Pricing – The price of a membership plan for a dedicated desk is $144 per month and $115 for the open flexible desk.
Are you planning to work remotely and haven't subscribed to any of these workspaces yet? Well, do it now and get a wonderful experience of coworking. Also, get the significant insights of Remote Work by signing up for the Remote Work Summit and become a pro.
You may also like: How Co-Working Spaces Can Help Your StartUp Grow