Click here to get this post in PDF
The island nation of Cyprus, located in the eastern Mediterranean, is quickly becoming a hub for co-working spaces. With its warm climate, stunning beaches, and strategic location between Europe, Africa, and Asia, it's no surprise that Cyprus is attracting entrepreneurs and freelancers worldwide.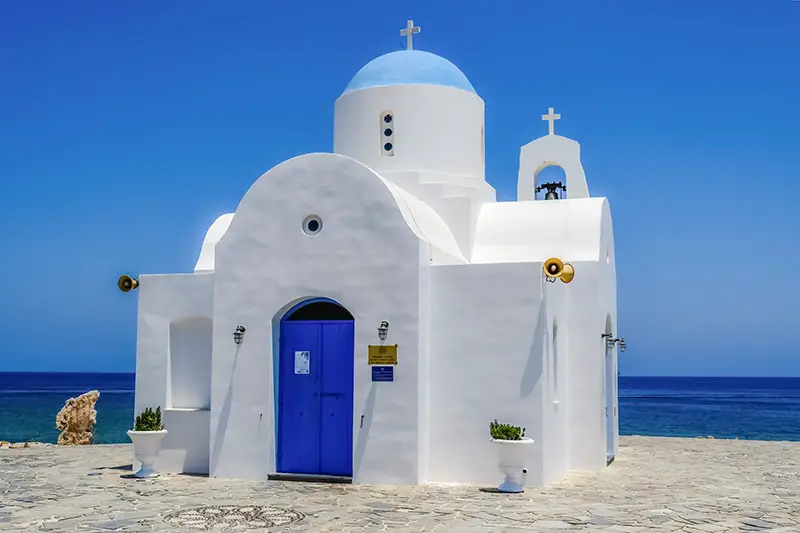 Affordable and Flexible Co-Working Spaces
Co-working spaces in Cyprus offer a unique blend of affordability, flexibility, and community. From sleek, modern spaces in the heart of Nicosia to historic buildings in the charming town of Limassol, there's a co-working space to suit every taste and budget.
One of the newest and most exciting co-working spaces in Cyprus is Soho Cyprus. Soho Cyprus offers a range of amenities, including high-speed internet, meeting rooms, and a fully-equipped kitchen. Depending on their needs, members can choose from hot desks, dedicated desks, or private offices.
But it's not just the co-working spaces that draw people to Cyprus. The island's vibrant startup scene is also a major draw for entrepreneurs. With a supportive ecosystem and access to funding, entrepreneurs in Cyprus have been able to launch successful startups in a variety of industries, from tech to tourism.
Thriving Startup Scene
Cyprus has a thriving startup scene, which is another reason why it has become an attractive destination for freelancers and entrepreneurs. With a supportive ecosystem and access to funding, entrepreneurs have been able to build successful startups in various industries, such as tourism and tech.
Excellent Quality of Life
One of the biggest advantages of living and working in Cyprus is the excellent quality of life. The island is known for its relaxed pace of life, friendly locals, and low cost of living. This makes it an ideal destination for those looking to escape the hustle and bustle of big cities and enjoy a more laid-back lifestyle.
Cyprus has a warm Mediterranean climate, with long, hot summers and mild winters. This means that you can enjoy outdoor activities all year round, such as swimming, hiking, and cycling. The island is also known for its delicious cuisine, which is a blend of Greek, Turkish, and Middle Eastern flavors.
In terms of healthcare, Cyprus has a high-quality healthcare system that is both affordable and accessible. The island has both public and private healthcare facilities, and all residents are entitled to use the public healthcare system. Private healthcare is also available for those who want to access more specialized services.
Another advantage of living in Cyprus is the low cost of living. Compared to other European countries, Cyprus is relatively affordable, with lower prices for food, accommodation, and entertainment. This means that you can enjoy a high quality of life without breaking.
Stunning Natural Beauty
Finally, it's worth noting that Cyprus is a great place to work and a beautiful place to live. The island's stunning natural beauty, rich history, and welcoming culture make it a popular destination for expats worldwide. Whether it's hiking in the Troodos Mountains or swimming in the crystal-clear waters of the Mediterranean, there are plenty of activities to enjoy in Cyprus.
In addition to its natural beauty, Cyprus has a rich history and culture worth exploring. The island has a long and fascinating history that dates back thousands of years, and there are plenty of historical sites and museums to visit. The Cyprus Museum, located in Nicosia, is one of the country's oldest and most important museums and is definitely worth a visit.
Conclusion
Cyprus is a fantastic destination for freelancers and entrepreneurs looking for flexible and affordable co-working spaces. With a thriving startup scene, stunning natural beauty, and rich history and culture, it's no wonder that Cyprus is quickly becoming the up-and-coming co-working capital of the world. Whether you're a digital nomad looking for a new base, a startup founder seeking a supportive community, or a freelancer needing a change of scenery, Cyprus is worth considering.
You may also like: How To Find Well Located Premium Virtual Offices Across Singapore
Image source: Pexels.com