Click here to get this post in PDF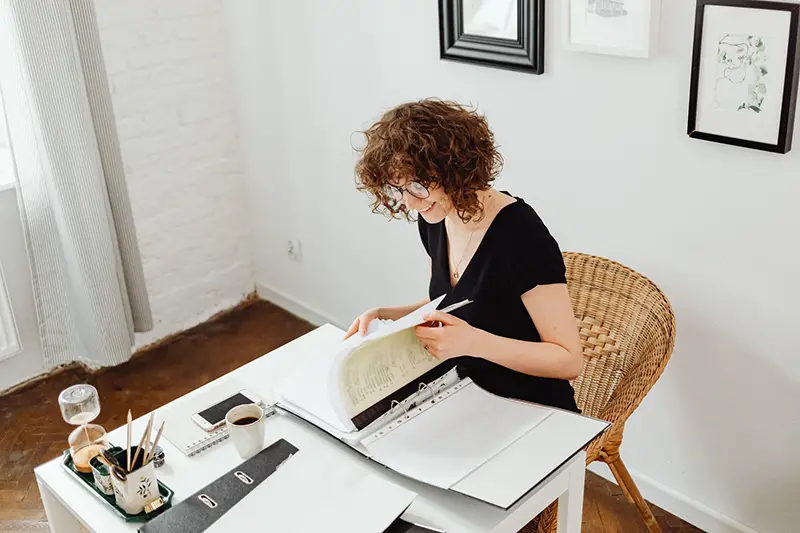 Whatever your size of company, running your business undoubtedly takes up the bulk of your day. As you juggle all the demands, things can slip through the cracks as a result, leaving you playing catch-up from time to time. Missed emails and phone calls are bad enough, but you can probably recover. 
But real trouble can start if you miss key filing dates for government paperwork, like the annual report for your LLC or corporation. If you feel this is a worry, you can avoid the headache by having a service handle your business document filings.
What is a business filing service?
A business filing service handles all the paperwork needed to launch your company and keep it in good standing with the state government. Entrepreneurs, HOA managers, and many other business owners can all benefit from using a filing service company from day one. Business owners can learn the state requirements, for example, for how to form an LLC in California online through the Secretary of State website, but the costs are quite nominal to use a service to do this for them and avoid missing an important element.
After the startup filings, there will be reporting requirements, typically every year. As a business, you have to make your periodic filings to stay in good standing with the state, as well as perhaps renewing licenses and certainly staying current with taxing authorities at county, state and federal levels. If you hate paperwork or prefer to focus on the business rather than setting continual reminders, or simply want to outsource these chores, it's a common thing to get a filing service to remember for you and do the filing.
Benefits of using a filing service 
When you hire a professional filing company, the biggest benefits include keeping excellent records, and meeting all the filing deadlines on time. Business operations begin and end with paperwork. From work orders and receipts to tax documents and government forms, your business depends on paperwork to keep operating day in and day out.
Business operators who know their field intimately may care little for paperwork, and hire professionals to handle bookkeeping, accounting, legal issues; document filing and retrieval is simply another specialized task to outsource.
A business must keep good records and meet filing deadlines. Keeping good records is an important part of maintaining the liability protections you seek when you incorporate or form an LLC – if you're sloppy, it makes you more vulnerable to lawsuit, and courts can pierce the corporate veil of liability protection and come after personal assets.
Filing is also important for Homeowner Associations. Most HOAs are required to be corporations by their state, and the IRS considers them all as such. An HOA may be using a tax professional or a management company, but these very often don't handle the business documents that a filing service does, such as the annual report to the state. Very often HOAs are not well organized, and may have hazardous conditions on their property, such as wet ponds or a failing structure, that are subject to liability hazards. And with multiple owners to account to, HOAs especially need to keep current records.
Any business entity that misses filing with the state and loses its good standing may find it hard to secure funds, bring a suit to court, and even to protect its formal name from infringement. A competent filing service provides peace of mind in these areas, as well as freeing up time spent managing paperwork, to be used in better handling business operations.
Reasons to file yourself
Compared with the advantages of using a filing service, there are not many advantages of handling the filing end of the business yourself. But some people will benefit from understanding the many details of how a business must conduct itself to maintain its legal position. Many new startups consist of young entrepreneurs who may have only a flimsy grasp of their legal obligations as business owners – so if one of the LLC members or corporate partners chooses to immerse into learning these things, it can help the company.
As with any skill, once you know how to do something, you may easily decide to outsource it, and if you've done the tasks yourself, you'll know how to pick a good company to handle them for you. Costs are relatively small for filing services, in the range of a few hundred dollars, and this can be satisfying to save, although it's important to remember that your time is money, too. 
When to use a filing service for your company 
A business filing service can help launch your company and get the ball rolling from day one. The service can assist with the name search process to verify that you've selected a business name that's available in your state.
As with the other professional you'll use in your operations, the filing service knows the rules and regulations specific to your state, so you don't have to worry about red tape getting in the way of your ambitions. 
And after launching your company, you can rest assured that you have the support needed to stay in good standing with the state, minimize exposure to liability, keep your records current, and even protect your IP assets through the years. With the annual reminders and chores covered, you can focus on growing your company.
You may also like: 5 Occasions a Business May Ask for Legal Documents
Image source: Pexels.com