Click here to get this post in PDF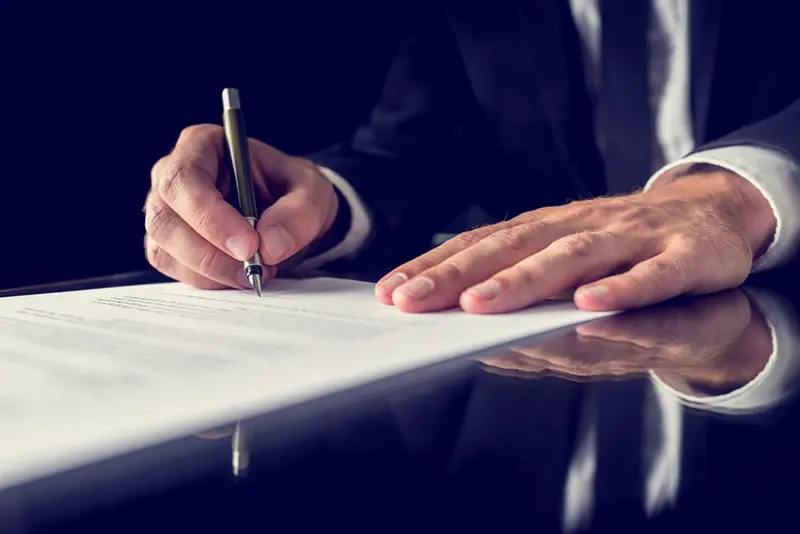 Most businesses won't ask for too many legal documents from you, but there are a few exceptions. 
The circumstances will vary, but you'll generally have to show legal documents when you've undergone a major life change. Some common occasions would be a marriage, divorce, death, or having a newborn.
Here are five occasions when a business may ask for legal documents from you. 
Starting a new job
When you start a new job, there's a strong chance your employer will ask for some proof of identity. Some common items you might be asked for are a copy of your birth certificate, social security card, driver's license, or state identification card. 
These are items you should generally have with you at all times. If you lost any or need to replace them, you should strongly consider doing so as soon as you can. 
Mourning
It's always unfortunate when a loved one passes. Sometimes you may need to take some time off to grieve, and that's okay. Dealing with a loss is tough and requires some time away from the office. 
If you do need to take some time off to grieve, attend a funeral service or memorial, you may need to show your employer a copy of a death certificate. It's unfortunate, but sometimes people lie about having a deceased loved one as an excuse to cut out of work. 
Sometimes, an employer will accept a funeral brochure or something similar, but make sure to get a copy of the death certificate if you absolutely need it. 
International travel
Your job may require taking an international business trip every now and then. They will most likely ask if you have a valid passport.
If required, work on getting your passport or renewing it as soon as possible, as it can take a while to get everything processed. Getting a passport is worth it, though, since it opens up a ton of new destinations you can travel to for leisure purposes. 
Pregnancy leave
If you're expecting a newborn, you will have to take some time off or take maternity leave. You will have to spend time in the hospital to deliver the baby, and you'll need some time to recover. Plus, you'll want to be there for your newborn's early weeks. 
While there are visible signs of pregnancy that make it pretty obvious you're pregnant, the signs may not be as obvious for your partner. Your employer may ask for a copy of your newborn's birth certificate as proof in those situations. 
A copy of the birth certificate becomes more necessary if you're not the parent. If you're a friend, grandma, or uncle taking some time off to help take care of the baby, you'll probably need to show some proof the baby exists. 
Health insurance
When you're looking to add someone to your health insurance plan, like a spouse or a new child, you'll need to show proof of the family connection. 
Some required documents might be a copy of your marriage certificate or birth certificate for your child showing the family connection. You'll probably need to show further documents like a copy of their social security card or a photo identification card. 
Showing legal documents to your employer shouldn't be too much of a hassle if you have the required documents. 
It can be an inconvenience when you don't have them, though, so it's best to make sure you keep track of where your legal documents are and if they need to be renewed. 
You may also like: The Main Purpose Of A DBS Check
Image source: Shutterstock.com