Click here to get this post in PDF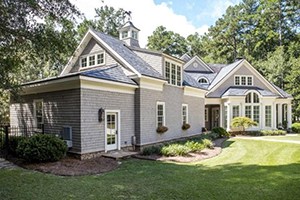 Refinance is a term used for the process of amending and revising the terms of an already existing loan or mortgage agreement. A homeowner can seek to make favorable changes to the interest rate and some other terms that are stipulated in their mortgage. If these new terms are approved, a new contract is provided to replace the original one.
Most often, borrowers or mortgage owners choose to refinance when there is a substantial change in the interest rates or if it has fallen. This potentially allows them to save on their debts. You can learn more about this here.
The Federal Housing Administration in the United States is a government agency that helps to insure mortgages for property owners such as homes, rental properties, hospitals, and other such facilities that were made by private lenders.
What the insurance does is to help protect a lender against losses when a borrower defaults payment on their mortgage. When this happens, the FHA will pay a claim to the investor or lender to cover for such payments. What this does for lenders is that because their risk is less, they are able to provide more loans for mortgages.
FHA enables easy access to mortgages that are affordable with low-interest rates for the construction of affordable rental properties at market rates and for first-time home buyers, hospitals, and care facilities.
The FHA provides different refinance options for borrowers and owners of mortgages which they can use to go from their present loan into a new and more favorable one.
Types of FHA Refinance Options Available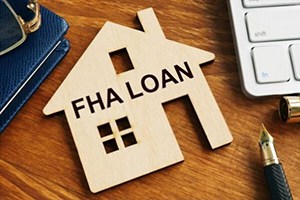 Simple Refinance
This is an option that allows property owners who have either a fixed-rate loan or adjustable-rate mortgage (ARM) to go from what their current loan is to a new one. This is the most simple and straightforward of all the options available and it is without an option for cash out. 
Lenders will request for income, credit qualification, as well as assets of the borrower to know whether they meet requirements for the loan. This option helps to lower a borrower's monthly payments through a lower interest rate. It also helps to earn cash on their equity and they are able to switch to a fixed-rate loan from an ARM. For more on ARM, you can see the article here https://www.investopedia.com/terms/a/arm.asp. 
Streamline Refinance
This option is intended to give homeowners an easy way to get their refinancing from lenders. This is because it allows for a quick reduction in the interest rate on their current mortgage and most times without a need for an appraisal. This essentially also reduces the documents and paperwork that needs to be completed which helps to save time as well as money.
To qualify for this, a property owner must have a running FHA mortgage and without default in their payments and with no more than $500 taken out of their refinance mortgage. The borrower will also have to show that they will get a net tangible benefit for doing so. 
Cash-out Refinance
Cash-out is an option that is beneficial for people who have properties that have appreciated in value since it was purchased. It allows the borrower to refinance their current mortgage by getting another for a greater amount than they owe presently. 
For borrowers to be eligible for a cash-out, they need to put in at least 20% of equity on the property according to the new terms. This type of FHA refinance can be used as a tool for financing things like debt consolidation, home improvement and remodeling, student loans, tuition, and so on. The homeowner is able to access money they have in their illiquid asset.
To qualify, an applicant must have a credit score of at least 580 and have a healthy debt-to-income ratio. They will also need documentation about their payment history and a maximum of 80% is the loan-to-value amount they can get based on the current value of the home.
---
How an adjustable-rate mortgage works vs. a fixed
---
Conclusion
The interest rates on mortgages have significantly dropped in recent times and as such, it may be a good time to look at refinancing yours. There are many benefits to doing this such as lower payments on your loan as well as earning some money on your asset. You should find trustworthy people who can help you get the best rates and process your refinancing.