Click here to get this post in PDF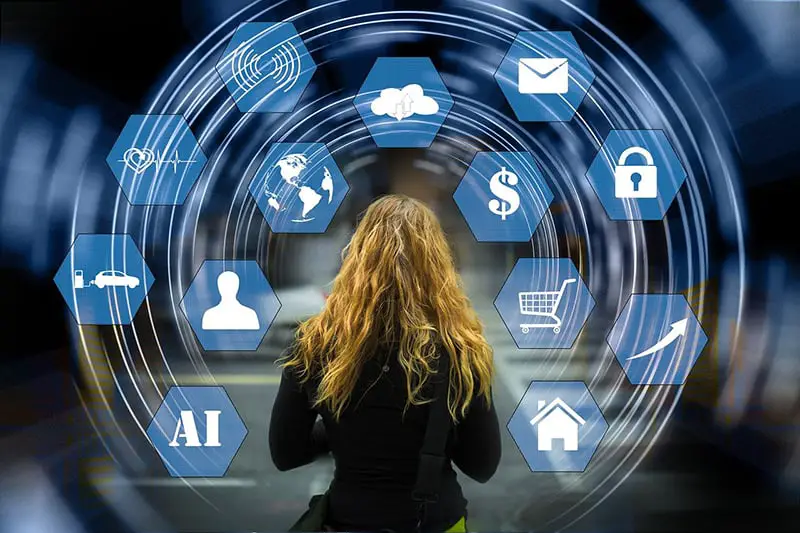 Work has always been an all-consuming entity, but this has become an even more pressing trend in recent times.
More specifically, it's estimated that most people spend a third of all waking hours at work, with this equating to more than 90,000 hours over the course of a typical lifetime. This represent s a huge proportion of your life, although it can be argued that this has more to do with a lack of productivity rather than a strong and cultivated work-ethic.
Despite this, there's no doubt that digitisation has the potential to revolutionise the modern workplace, with this process having already commenced as we inch towards the concept of a four-day week. In this post, we'll explore this further by considering some of the key facts pertaining to digitisation to the future of the workplace.
1. Digitisation is a Key Priority, But it's Time Sensitive
While digital transformation remains a key strategic priority for CEOs nationwide, many continue to lag when it comes to successful implementation.
According to KMPG, the vast majority of entrepreneurs are aware of this too, with an estimated 85% of enterprise decision-makers thinking that they only have a two-year timeframe in which to make this a reality in the workplace.
A quick and efficient implementation certainly helps firms to leverage the competitive advantages associated with digital transformation, particularly if they operate in crowded and busy marketplaces.
Make no mistake; data-driven organisation are 23-times more likely to acquire customers, while they're also six times as likely to retain consumers over time.
2. Digital Transformation Can Help to Boost Employee Morale
Many businesses are turning to experts to expedite the process of digitisation in the workplace, with service providers such as Withers able to help protect new technology developments and any associated litigation.
This type of approach can also help you to improve employee morale and engagement, which is central to any successful and sustainable business venture.
According to Gallup, however, 68% to 87% of employees are not interested in their jobs, and there's no doubt that the widespread implementation of digital technology and remote working methods can enhance engagement on a huge scale.
This also creates the type of flexible working arrangements that employees crave in the digital age, which has also been proven to boost productivity in the typical workplace.
3. Embracing the Internet of Things
The digitisation of the workplace also ties into the Internet of Things (IoT), which refers to the growing connectivity between the virtual and corporeal worlds.
This technology is growing at a rapid rate too, and it's estimated that more than 50 billion devices will be connected to the Internet by the end of 2020.
There's no doubt that such innovation can help to drive and inform the digitisation of the workplace, while also enabling organisations to use external competencies and knowledge in addition to that of their employees.
Of course, the IoT can also help to improve the management and productivity of automated processes and workplaces, enabling human employees to focus on the delivery of more strategic and important tasks.
You may also like: Data Science Courses – All That You Need to Know