Click here to get this post in PDF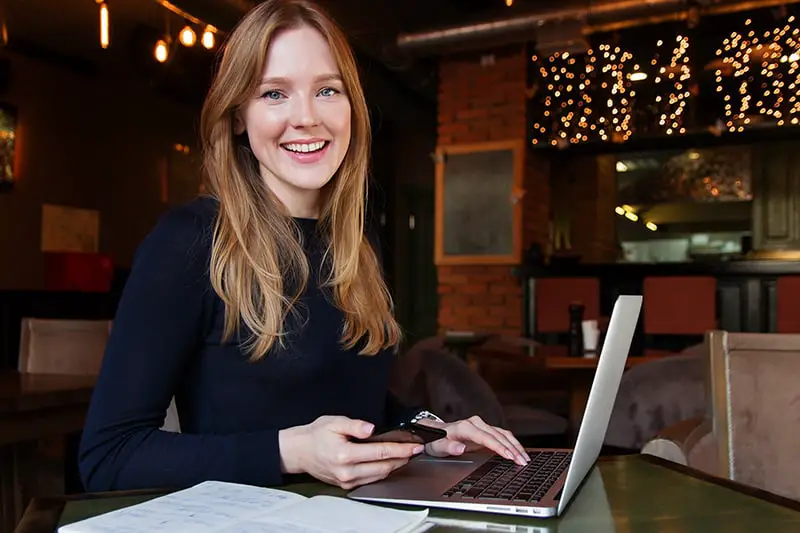 Particularly now, during these uncertain times and in the midst of a pandemic, the internet and social media are more important than ever, helping to bring our friends and family together and stay socialising when distanced and stuck indoors. However, if you're a young person wanting to make the most out of lockdown and use the internet to your advantage, there are plenty of productive practices that you can be pursuing.
Are you a young professional or entrepreneur looking to make the most of your time in quarantine? Here are a few different things that you should be doing to leverage the tools of the internet to your advantage.
Creating an online portfolio
This is an easy place to start, and something that is definitely recommended for those that are wanting their quality work to be seen and heard. By creating a hub for your content that peers or potential employers can easily navigate, your chances of getting work offers or being contacted by collaborators should increase.
Start by creating a site, featuring some of the content/work that you're most proud of and that you want people to see, and then be sure to include social links and a contact form so that people can reach out and get in touch with you if they need to. If your site has a blog component where you collate and share your thoughts, you might even be able to monetise this with sponsored posts and opportunities, should it gain traction.
Educate yourself
Schools out, as are many other public gatherings and classes, but that doesn't mean that you can't make a productive use of your time at home and learn something new. What's even better about this is that while there are a range of paid courses online, there's plenty that you can absorb for free, too, and in a variety of different ways. RWinvest, a property investment company with offerings throughout Liverpool and Manchester, provide free guides, videos and podcasts on investment, so if that's something you're interested in then it's easy to get started with.
 Leveraging social media
Social media advertising is relatively simple and affordable to get started with, and if you've got a small business or project idea that you want to get some eyes on, then what better way to do it that with social media platforms that people are using a ton at the moment? Depending on the type of audience that you want to attract to your services, products or general website/ideas, you can create targeted Instagram photos, Facebook ads, or sponsored tweets that will get noticed and increase your overall draw online. From there, you can keep them in the loop with what's going on.
Tip – the tip with sponsored social posts is to make them engaging, interesting, and not too in your face with what they're trying to promote. Think about the type of person that you want to attract and what will appeal to them, and about what you personally would click on or ignore when scrolling your own social feeds. This method of self-reflection and critique can be valuable.
You may also like: Facts on Digitisation and Future of Business & Workforce 2020
Image Source: Pixabay.com