Click here to get this post in PDF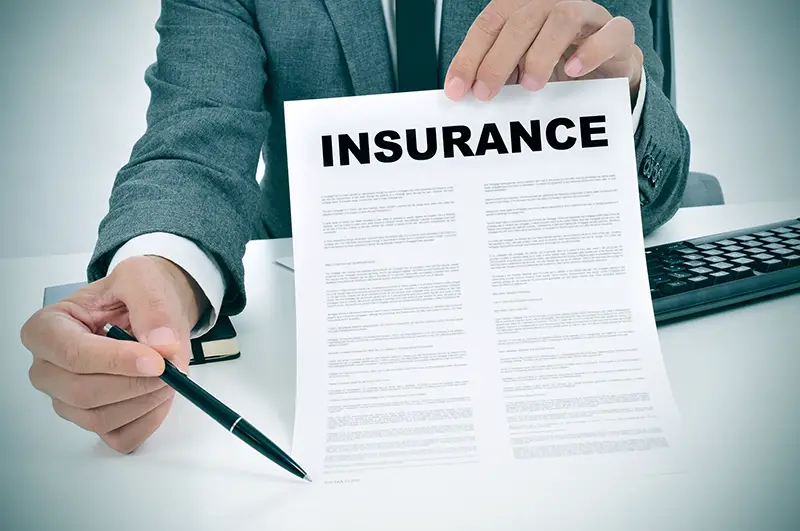 Commercial insurance is a type of insurance that businesses can purchase to protect themselves from certain types of losses. There are three main types of commercial insurance: vehicles and property, public and employer's liability, and product liability. Each type of commercial insurance protects the business differently.
Vehicles and Property
Vehicle or property commercial insurance, combined or as separate policies, will protect the business from damage or loss to any vehicles or property that the business owns. These policies will cover cars, vans, trucks, or fleets of vehicles, as well as premises and all they contain. For example, the contents part of policies can cover office furniture or industrial equipment. It can all be covered, including anything of particular value that needs specifying.
Van insurance is one of the many types of commercial insurance policies available. It is designed to protect your business against any financial losses that may occur as a result of an accident involving a van used for business. This could include damage to the vehicle, damage to property, personal injury, and even third-party claims. It is a legal requirement to have road risks as it is with personal car insurance.
As well as insuring a vehicle of commercial type, and for business use, you can insure the contents of it too. This is peace of mind for couriers carrying valuable parcels or tradesmen carrying the tools that are essential to their work.
Expect higher premiums for van insurance because of their greater capacities and engine sizes and because they are a greater risk because of carrying goods. If you want to reduce your business premium, consider increasing your excess. That is apart from driving carefully, of course, and only employing drivers with clean driving licenses. Also, think carefully about employing very young drivers that have their premiums loaded by insurance companies. It helps to be aware of all these things.
Then if your business operates from premises, you will need to have that covered too. This can include the building itself, should you own it, and any contents that you have inside to do with running your business or belonging to a customer.
If you have a car showroom that deals in expensive cars, then make sure the most luxurious and sporty vehicles are covered under the policy. There may be exclusions. This will likely be classed as motor trader insurance.
Liability Insurances
Having public liability and employer's liability cover on a commercial combined policy protects the business from any legal claims that might be made against them by members of the public or employees. This type of policy usually covers things like accidents on company premises, injuries caused by employees, and libel or slander.
You should know that employer's liability insurance is compulsory, whereas the public liability section on a policy is a good idea. This is because no business can afford to take the risk that they might be sued for a substantial amount in damages that essentially ends their business when they cannot afford to pay it.
Product Liability
Product liability commercial insurance protects the business from any legal claims that might be made against them by consumers for products they have sold. This type of policy usually covers things like defective products, dangerous products, and misrepresentation.
Garages, for instance, might sell motoring products to their customers to help them look after their vehicles, which could have the potential to damage vehicles if defective.
It is important as a business to know about all of these insurances that are specific to commercial operations. It is usually more affordable to try and combine many of them within the same policy. Always look to insure with a company that specializes in commercial insurance because then you are likely to get the best price. Also, consider price comparisons to see that you are getting a competitive deal. If you are already insured and not a start-up, do not just accept your renewal premium – shop around to see if you can get the same cover but cheaper.
You may also like: All You Need to Know About Business Insurance
Image source: Shutterstock.com