Click here to get this post in PDF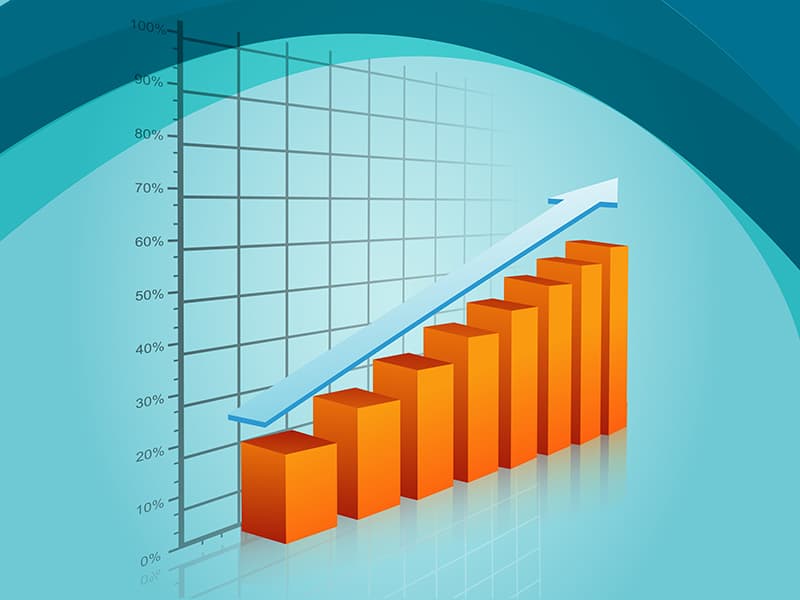 Once you've established your new business, your next goal is probably to expand and generate positive growth. While this can be an exciting prospect, it's important to analyze your situation and plan ahead. This can help you avoid committing too many resources, which can sabotage your best efforts.
Look at Projected Sales
One of the first things you want to consider, when deciding whether or not it's time to expand your business, is to analyze the increased sales you expect to earn. You'll want to look at a realistic expectation and compare that to the cost of expansion to determine if this is a good time for your business to grow. If you're expanding to meet a greater customer demand, chances are the expansion will benefit your business. The important point is to make sure the cost of your expansion doesn't meet or exceed the increased profits you expect to earn.
What Will Expansion Cost You?
There are two main types of costs related to expanding your business. Those one-time costs for new equipment or a larger facility and ongoing operating costs, such as employing a larger staff and covering utilities for that new facility. Look at those one-time costs and compare them against the expected returns to figure out how long, before you can break even on the investment. You'll want to have a good estimation in advance, concerning when you expect to start making a profit.
Look at Low-Cost Marketing Campaigns
Once you implement an expansion, you're going to want to advertise your company's growth to your consumers. Since you've already invested significant resources in the expansion, you may want to consider free or low-cost promotional options. This can include using SEO tactics to attract a wider share of online users, updating your website, or launching an email marketing campaign. When compared to other kinds of paid advertising, the email marketing cost is substantially lower, though it often requires outsourcing the project to professional marketers. Once a strategy has been chosen and the campaign has been launched, personnel will still need to monitor its progress and adjust the campaign to maximize performance.
Keep a Tight Leash on Your Credit
As soon as you anticipate needing to expand your business, your next thought should be on how you will finance the expansion. Chances are you're going to need a business loan, or some similar type of financing assistance. This means lenders will be looking at your personal and business credit, so you should already be making an extra effort to ensure all of your payments are submitted on time. Missing just one deadline could result in a mark against you that could cost you a loan or force you to pay a higher interest rate.
Consider Your Options for Funding the Expansion
While your first thought might be to apply for a new business loan, there are other funding options you might want to consider instead. For instance, crowdfunding has become a very popular method for financing everything from the projects independent artists to established businesses. Each platform has its own set of rules, so you'll have to research several options to determine which one best suits your needs. By way of an example, some platforms require you to attain your desired goal, or you won't receive any donations at all. Others will give you what you earn, minus their fee, of course.
If crowdfunding isn't up your alley, you might also consider angel investors. These are individuals who will invest in your business for a share of the equity you have in the business. The downside here is that the investor then has a stake in how the business is run, so decisions about the business will no longer be solely yours to make.
Certainly, expanding your business can lead to exciting profits and even greater financial growth. However, it also requires a solid business plan and a careful analysis of your financial obligations, compared to the increased profits you expect to earn. In the end, it will be a move based on intuition, but, when you act wisely, you can more accurately ensure a positive result.
You may also like: 6 Ways To Grow Your Local Business With Digital Marketing
About the Author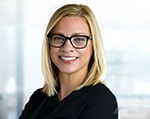 Dawn  Castell is a loving wife and mother of three and an up-and-coming entrepreneur. She has spent the last couple years trying to get her business off the ground. In her journey, from working for a big CPG company and a pretty popular tech company to starting her own business, she has learned a lot about the difficulties of running a business and how to be successful. With all she has learned about business, she has decided she wants to help other businesses avoid the mistakes she has made and help them succeed even when she is still searching for that very thing for herself. First and foremost is her family. Second is her business and helping others with theirs.