Click here to get this post in PDF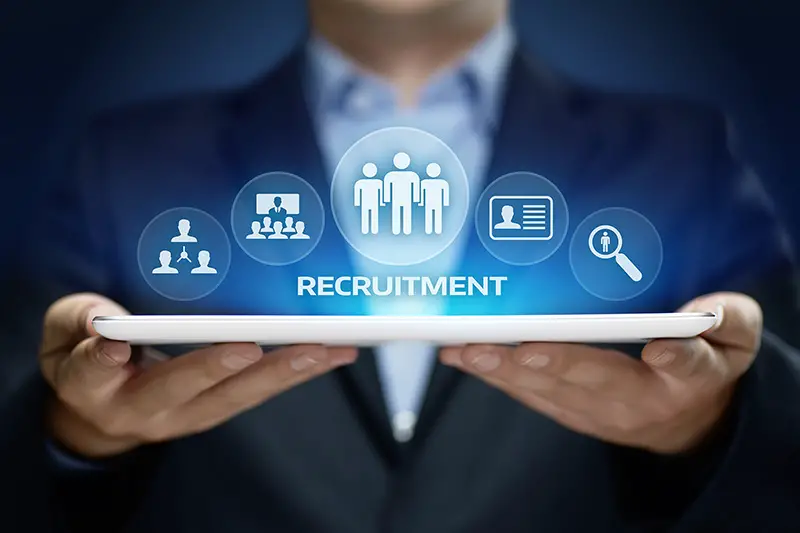 Recruitment is essential in every organization, regardless of size and scale. Executive recruiters are specialists in the complexities of human resource management, a tool that often comes in handy when looking to fill critical positions. 
Here's how executive recruiters can solve hiring issues for your business.
Comprehensive Recruitment Process
Recruiters rely on a comprehensive system of processes to effectively engage, manage and impart knowledge to the people they are recruiting. These operations include determining the number of positions you want to fill and creating custom job descriptions to hand-pick potential candidates.
Executive recruiters have the skills to identify which recruitments they will handle. They can also create and launch recruitment campaigns to attract suitable candidates for your business at the right time.
Access to an Extensive Database of Candidates
With significant years of experience in recruitment, executive recruiters have access to an extensive database of candidates. Their connections network is vast, and they can identify potential candidates who are the best fit for your organization. It is especially beneficial if you have a strict time frame.
Recruiters also have relationships with training and development centers, colleges, universities, and other local employers. Executive recruiters can tap into these connections to broaden their database of highly-qualified individuals.
Ensure Diversity and Inclusion
Diversity is a common goal for most businesses today. As such, it is integral to executive recruitment to ensure that you hire suitable candidates who bring their unique skill sets and share cultural and ethnic backgrounds with your existing team.
Executive recruiters are skilled at managing a diversity of personalities and are sensitive to various cultural differences. They will seek candidates with knowledge and experience to help your business evolve.
Guarantee Discretion and Confidentiality
Executive recruiters are professionals who respect the importance of confidentiality. They cannot just identify and cultivate the best candidate for your business. Still, they also create a security measure that prevents any leaked information from being compromised – a job offer or personal details.
Executive recruiters ensure confidentiality through the use of non-disclosure statements as well as through legally-binding confidentiality contracts. They also take steps to protect the identities of both candidates and clients if needed.
Save You Time and Money
The time businesses take to hire new employees is a hefty financial liability. This drawback can hinder productivity when there are limited funds and the position is time-sensitive. 
Businesses also invest a lot of money into recruitment efforts. These include advertising fees for job postings, evaluating candidates, and substituting temporary workers.
Overall, executive recruiters can significantly save businesses time. These recruiters create a candidate sourcing plan and schedule to help you hire the right person timely.
Fill Difficult Roles
Even the savviest managers can find themselves unable to fill a difficult position. These hard-to-fill roles are often difficult to find qualified candidates for, or they require a specialized skill set that is not easily accessible in the market. 
It's also possible that there aren't enough qualified applicants for a specific position.
Executive recruiters have extensive experience filling these difficult positions and can handle situations with tact and precision. They possess knowledge of various markets to achieve an effective transition and seamless integration into your current team.
Thorough Background Checks
Businesses must conduct thorough background and reference checks on candidates shortlisted for open positions. Background checks determine whether candidates have a criminal history, a record of fraud or misconduct, or any other type of illegal activity.
Executive recruiters are skilled at conducting detailed background checks during recruitment campaigns. They can also conduct follow-up checks on new hires and ensure they comply with the laws that protect your business.
Protect the Corporate Brand Image
Executives and managers in your business all impact the company's corporate brand image, whether positive or negative. Your employees are the face of your business, and without them, your brand image would take a hit.
Because of this, executive recruiters are adept at screening potential candidates and ensuring that they will be able to perform their job well. While many factors contribute to this, it's also essential to ensure that the candidate will represent your business in a positive light. They need the necessary strengths and background experience to perform their job well now and in the future. 
Final Thoughts
Executive recruitment is a comprehensive process and one that can be difficult to master. Fortunately, executive recruiters have the skills, qualifications, and experience to help businesses find the best candidate for their open positions.
Executive recruiters are also beneficial for companies that have complex roles to fill or for companies with time constraints. They provide security measures that ensure the confidentiality of both candidates and clients and up-to-date information on evolving job market trends.
With all of these benefits, hiring executive recruiters are not only beneficial for your business, but it's also incredibly cost-effective in the long run.
You may also like: How the recruitment industry is evolving in 2022
Image source: Shutterstock.com