Click here to get this post in PDF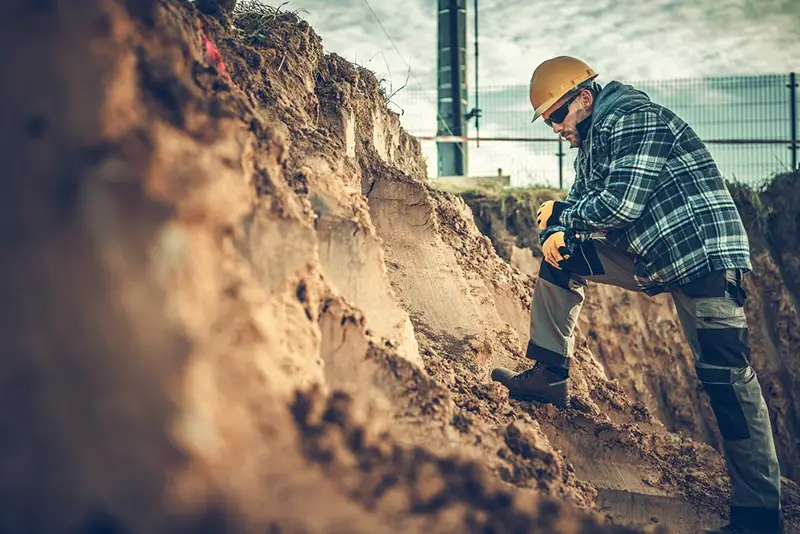 Introduction
Whether it's theft of expensive equipment or skid accidents, you don't want to pay medical bills or get a loan to cover the losses. The best course of action would be to protect your small business through affordable excavator insurance.
Excavators are fundamental to all construction operations. But different projects often expose them to a considerable amount of health risk. Excavator insurance helps small construction contractors who take care of excavation work like grading land or foundation digging.
Yes, there is more than one excavation insurance type you can avail from providers.  Again, it is vital to understand that excavation contractors who perform excavation work, grading land, trenching, foundation digging, soil erosion jobs, and levee construction need excavator insurance the most.
What Insurance Excavators Should Get
It is no secret that most excavation jobs are quite risky. In fact, the majority of accidents happen right at excavation sites. Not to mention these accidents come with a high cost. So, it makes sense for small contractors to ensure they get a suitable excavation insurance policy.
Here are the essential coverage options that come with excavation insurance:
Commercial General Liability Insurance
With this type of liability insurance, you can cover third-party property damage and bodily injuries. It is imperative to ensure the correct insurance amount before you start a job. If you get hired to perform an excavation job, you might have to include the general contractor as an added insured party on your commercial general liability insurance.
As a result, you will have the coverage that would last for the duration of a specific job. Remember, excavator liability insurance helps you concentrate on running optimal operations, ensure future growth, and mitigate common onsite risks.
Commercial Auto Liability Insurance
Excavation work requires workers to move heavy equipment back and forth to and from the onsite job. For instance, heavy equipment like 18-wheelers, dump trucks, and backhoes is basic equipment you might need for transportation purposes.
With commercial auto insurance coverage, you get a much higher limit as compared to a standard auto insurance policy. It's an excellent idea to get this insurance coverage in order to ensure protection from potential damage to your heavy excavating equipment.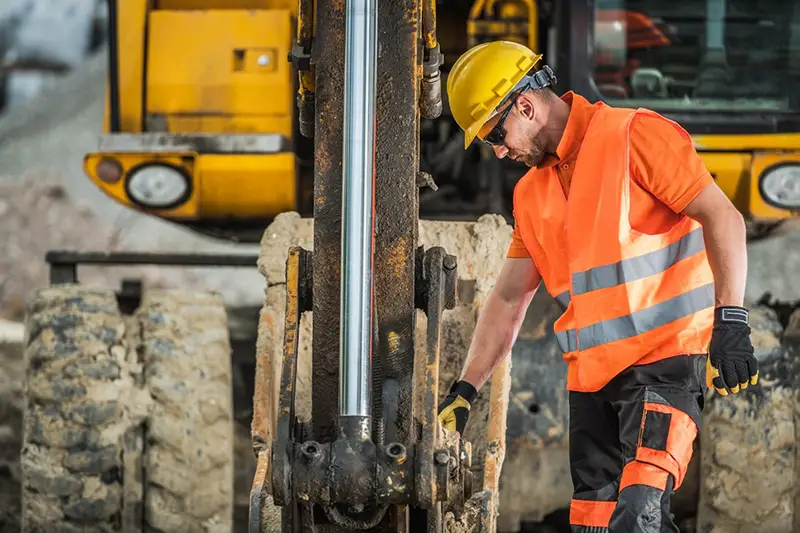 Small construction contractors understand the costly repercussions of serious injuries or property damage. In fact, you have to accept the fact that regular insurance coverage is probably is not enough to get complete protection on site. But this type of insurance coverage helps you get full protection throughout the project duration. Plus, it helps you purchase additional liability insurance coverage.
Conclusion
The ideal way for small construction contractors to avoid hefty financial losses in an excavating accident is via a proper excavator insurance policy.  You may not realize it, but most soil conditions are vulnerable to mudslides, landslides, and other soil-specific risks that can impact the surrounding environment.
Small excavation contractors should take into account all potential risks and then move forward with each project. Excavators, after all, serve as an expensive investment. So, don't delay the coverage because unexpected incidents can lead to significant business losses. You can read more in detail about different contractors' insurance at Contractorsliability.com as they have been specializing in the industry for over 20 years and you might just find the best-crafted policy package tailored for your business.

Crissa Bulao
My name is Crissa Bulao and I am a producer at Farmer Brown Insurance Agency and Contractors Liability. We specialize in providing business/property/entrepreneurs' insurance. We love helping all businesses no matter the size and class. Let FarmerBrown go to work for you!
You may also like: How to Find General Contractors Insurance Near Me